Sweden end German Olympic dreams in one-sided 7/8 placement clash
13 Dec. 2019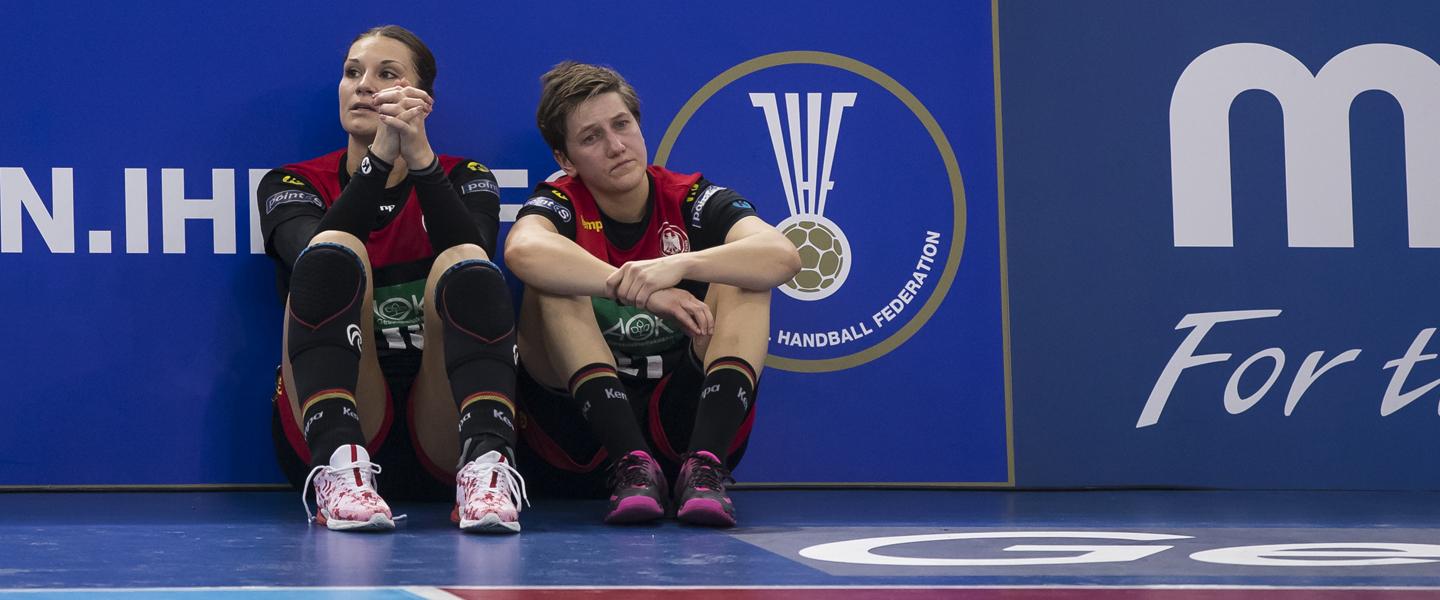 The mission for Germany was clear before this 7/8 Placement Match against Sweden – a win and they were in, in the 2020 Olympic Qualification Tournaments for a chance to qualify through to Tokyo 2020 and return to Japan next year. A loss would mean no such opportunity and instead open the door to Hungary to qualify in their place instead. 
For Sweden, they were already in the pre-Tokyo 2020 competition, but a win would have seen them through to a group featuring just one other European team alongside Argentina and Senegal.
But it was unlucky Friday the 13th for Germany as their 2019 IHF Women's World Championship campaign ended in the worst-possible way, completely outplayed for three-quarters of the match, losing 35:24.
7/8 Placement Match
Germany vs Sweden 24:35 (13:18)
It was all going to plan for Germany inside the first 13 minutes as a four-goal lead (8:4) appeared to be sending them on their way to a spot at next year's Olympic Qualification Tournaments.
Germany's key right back Alicia Stolle had started the game after appearing to have recovered from an ankle injury against Norway last time out, and five of those eight early goals came from her. More impressive in that opening rally was the German rocket from captain Kim Naidzinavicius which hit the net at 95km/h and put her side 4:3 ahead.
The next German goal prompted a Swedish time out from their coach Henrik Signell with just nine minutes on the clock (5:3), but it did little as Henk Groener's Germans went 8:4 up.
However, in a repeat of phases of play against Norway in their last match, the superb shot-stopper Dinah Eckerle in the German goal made a number of saves but was then unable to complete attempts at fast-breaks to go further ahead.
At 8:7 Eckerle did her best to keep her side in front, making her seventh save by the 18th minute already but it would be one of her last for a while as the creative influence of Sweden's Jamina Roberts became evident, causing fouls and splitting defences – and the goal net – with her passes and shots.
This allowed Sweden to start pushing ahead, and when it was three, at 16:13 down, Groener took a time out at the end of the half for his side who were evidently aware of the situation unfolding in front of them, but unable to address it.
Sweden were dominating and two further goals before the half ensured a five-goal half-time lead (13:8). The game slowly got away from a Germany offence losing power, allowing Filippa Idehn to rack up her 10th save in the Sweden goal at 23:16 up with less than 10 minutes gone in the second period. 
A seven metre from Isabelle Gullden made the difference 11 (27:16) in the 47th minute and the life of the German team was sucked right out of them. The lead went as a high as 12 (29:17) with as many minutes remaining and by this time Germany's shooting was averaging around a 45% success rate compared to Sweden's 67% rate.
Groener tried to bring the score down through 7v6, but the difference stayed above 10 and Sweden ended their dominance in style with Melissa Petren delivering a killer no look pass to Johanna Forsberg, who scored the Swedes' last goal (35:23) to end the tournament in seventh, their third best-ever finish, after fourth spot last time (2017) and sixth in 1993. Eighth spot for Germany was their best since 2013, when they finished seventh.
The cheers could be heard all the way from Budapest.

hummel Player of the Match: Filippa Idehn, Sweden