Emotions run high as main round concludes
05 Aug. 2022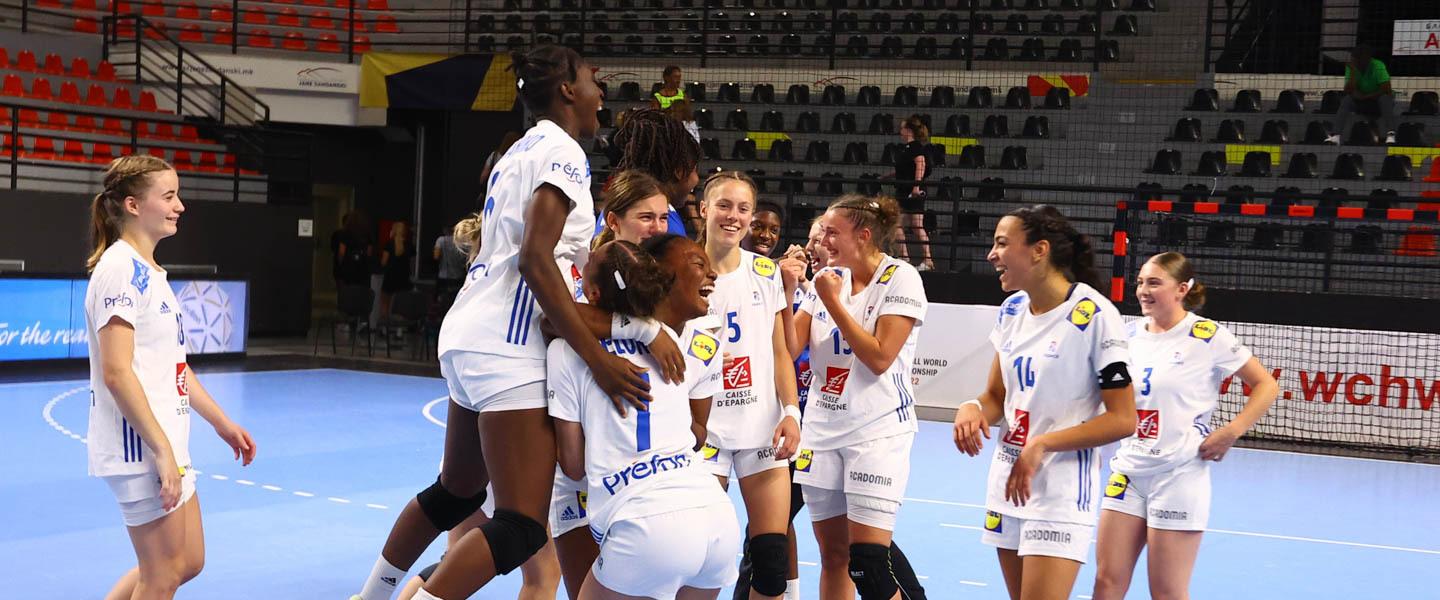 Live blog: And just like that, with Iceland's win against North Macedonia, who needed a draw to progress to the next phase of the competition, the main round at the 2022 IHF Women's World Championship is over. We now know the eight quarter-finalists, the teams still alive in the fight for the coveted gold medal.
Sunday's card in the knock-out phase at North Macedonia 2022 looks like this:
Iceland vs Netherlands
Denmark vs France
Republic of Korea vs Sweden
Hungary vs Egypt
With six teams from Europe and one each from Africa and Asia, the quarter-final project looks to be extremely interesting, as we will see different types of handball clashing.
Today's games:
10:00 CEST Montenegro vs Senegal (38:20)
10:30 CEST Faroe Islands vs Kazakhstan (31:22) / Czech Republic vs Spain (24:36)
12:30 CEST Guinea vs Slovakia (27:31) / Uruguay vs Argentina (19:29)
13:30 CEST Algeria vs Uzbekistan (39:52)
14:30 CEST Netherlands vs Republic of Korea (24:26) / Denmark vs Egypt (32:27)
16:30 CEST Romania vs Germany (27:28) / Portugal vs Croatia (28:28)
17:00 CEST Slovenia vs Switzerland (32:23)
18:30 CEST Sweden vs Islamic Republic of Iran (39:19) / Norway vs Hungary (19:24)
20:30 CEST Iceland vs North Macedonia (25:22) / Brazil vs France (17:30) / Austria vs India (32:32)
22:07 CEST Full-time: Iceland vs North Macedonia 25:22 (13:10)
16:11 in the 37th minute was Iceland's biggest lead during the match - but at the same time, they never allowed North Macedonia to draw level. The home side pushed hard, trying to avoid a defeat, but their effort did not bear any fruit. Iceland were consistent throughout the game, and they earned a well-deserved win to finish at the top of Group I.
Iceland's victory was great news for fellow Nordic team Sweden, who climbed to the second position and also reached the quarter-final. Both Sweden and North Macedonia are level on three points, but the Swedes, who beat Islamic Republic of Iran by 20 goals earlier today, have a +15 goal difference, compared to North Macedonia's +9.
So Iceland will face Netherlands in the quarter-final on Sunday, while Sweden will meet Republic of Korea. In turn, North Macedonia will end up in the 9-12 Placement round, where they are set to play Germany.
22:04 CEST Full-time: Austria vs India 32:32 (15:15)
It was an exciting affair right to the end. Both teams met on equal terms and India could almost have celebrated their first victory. But the joy over the first point will probably be just as great. 
Especially since goalkeeper Chetna Devi was able to fend off an Austrian attack 20 seconds before the end. She shone with a total of 17 saves. The most successful goal scorer was also from India, Garima put 12 in the net. Austria's Viktoria Marksteiner scored seven times.
India will now play for places 29/32 and Austria for places 21/24.
21:54 CEST Full-time: Brazil vs France 17:30 (12:14)
The two Borg twins – Lylou and Enola – have been unstoppable in the second half, as they combined for 11 goals throughout the match to bring France their fourth win in five matches at the 2022 IHF Women's Youth World Championship. Once again, France have won this match with their defence, as goalkeeper Shana Wanda improved her saving efficiency to 50% around the 50th minute when Brazil had scored only three goals in the second half.France had previously conceded only 21.75 goals per match, the sixth lowest average in the competition, but they have limited two powerhouses, Hungary and Norway to 22 and 19 scored goals respectively. When they do start to play good, it is almost impossible to break them, as Brazil just witnessed in this match. Eventually, the game ended with France's 30:17 win, a clear one, albeit a win that only materialised in the second half.
France have now qualified among the top eight teams at North Macedonia 2022 and will face Denmark in a battle of two of the best defences in the quarter-finals. Brazil will feature in the Placement Matches 13/16, meeting Portugal in the first match.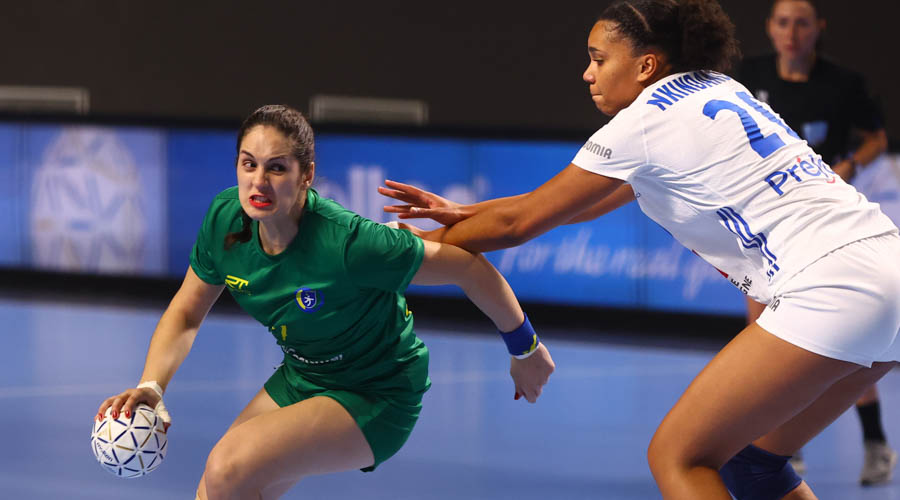 21:42 North Macedonia trying to put pressure on Iceland
North Macedonia are trying hard to avoid a defeat and clinch a quarter-final berth. Midway through the second half, the Balkan team reduced the gap to 18:19, before Iceland scored to pull away at 20:18.
Nothing is yet decided in this entertaining match, and ad it looks now, the result will not be clear until the final minutes. Sweden are watching this game with a lot of excitement, and as long as Iceland stay in the lead, they can be satisfied.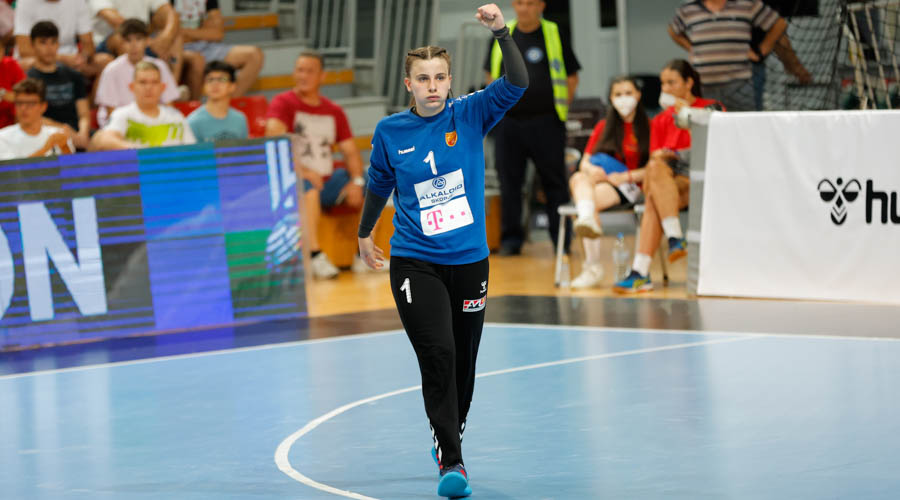 21:32 CEST France open a six-goal gap
With Shana Wanda slowly getting into stride, saving a penalty and three other shots, France have started the second half with a 5:0 run that really put a dent into Brazil's challenge. In fact, it was a 7:0 run overall, with Brazil failing to score for nine minutes and 55 seconds. And just like that, the South American side's chances went up into thin air and France just got closer to sealing their quarter-finals berth, which would have been just the normal conclusion after the first matches in the competition.
Brazil's attack has dried up, with Rosa the only player to score between the 25th and the 40th minutes, as France's back Enola Borg scored three times in a row to open a 20:14 lead, with 20 minutes to go. It's signed, sealed and delivered for France at this moment.
21:07 CEST Half-time: Iceland vs North Macedonia 13:10
Iceland continue to impress with their confident performance at the World Championship. Having already secured a quarter-final sport they are on the way to a win against North Macedonia.
Iceland were dominant from the opening minute and are holding a well-deserved three-goal lead. North Macedonia need at least a draw to seal a quarter-final berth, so they have to improve in the second half.
21:05 CEST Half-time: Austria vs India 15:15 
At first it looked like it was going to be another game with a lot of goals. After 15 minutes, 19 had already been scored. Then both teams slackened off a little bit and there were goalless phases again and again. 
Especially India, who had a rate of 84% in the first quarter of an hour, then slackened a little and have now settled at 71%. Austria was no longer so good in taking their chances and dropped to 64%. One of the reasons why there were not so many goals. 
After the first half, everything is still open. Will India celebrate their first win in this competition or Austria the second or will there be a draw in the end?
21:04 CEST Half-time: Brazil vs France 12:14 
This game is crucial for France, as they need at least a draw to secure the quarter-finals berth that they crave, with the South American side virtually out if they do not secure a win larger than 15 goals. That is impossible, basically, but they are playing for their lives and delivering their best performance in the competition so far. They first cancelled France's led, then turned the game on its head, with Rosa scoring three goals in the first half, as the European side's attack collapsed in the last 15 minutes. It has not been a good game for France, whose consistency is all over the place, basically playing their worst game at North Macedonia 2022 at the worst possible moment.
Their attack, who cannot put big numbers, is dependent on their defence and they are lacking the cutting edge, especially as their two goalkeepers – Emma Lazzari and Shana Wanda – combined for only two saves. Basically, every shot Brazil had was a goal and Olivier de Lafuente has not called a timeout until late in the game, before the final attack. It proved to be a wise decision, as France finished the half with a 3:0 run, preventing Brazil to score in the last four minutes and four seconds of the first half, to enter the break with a 14:12 lead.
20:53 CEST Iceland hold an advantage against North Macedonia
Good news for Sweden: Iceland are in front against the home side North Macedonia,8:5 after 15 minutes. In particular, the Nordic team have a much better shot efficiency, 62% against 38%. 
If it continues this way, Sweden will join Iceland in the quarter-final, while North Macedonia will finish third in Group I. However, the tournament hosts still have enough time to turn things around.
20:46 CEST France control the start against Brazil
Brazil are keeping a leash on France, as they surely want to end the main round on a high, but the European side is just too strong for them at the moment. Nina Dury has been one of France's top performers in the competition and is putting in the hard work once again, with the team captain scoring four goals, three of which have come through fast breaks. France are not the team to jump to big leads, rather control the pace and keep their opponents at bay and this is precisely what they are doing now.
On the other hand, the South American side have been diversifying their attack, not relying too much on top scorer Kelly Rosa. They are just two goals down after 15 minutes, 8:6, with France's efficiency being somewhat down.
20:03 CEST Full-time: Sweden vs Islamic Republic of Iran 39:19 (15:8)
Sweden did all they could in this match, almost reaching the 40-goal mark and beating their Asian rivals by 20 goals. Stella Huselius and Thea Kyllberg combined for 17 goals, while goalkeeper Ella Johansson recorded 15 saves. It was hardly a good day for Iran's top scorer Fatemeh Merikhi, who converted just two of her six attempts.
After this win, Sweden have to wait for the result of the match Iceland vs North Macedonia, which will start at 20:30 CEST. Now Sweden and North Macedonia are level on three points, and while the Swedes have a +15 goal difference, North Macedonia are on +12. It means that the Balkan team will need at least a draw to reach the quarter-final, while Iceland's win will see Sweden through.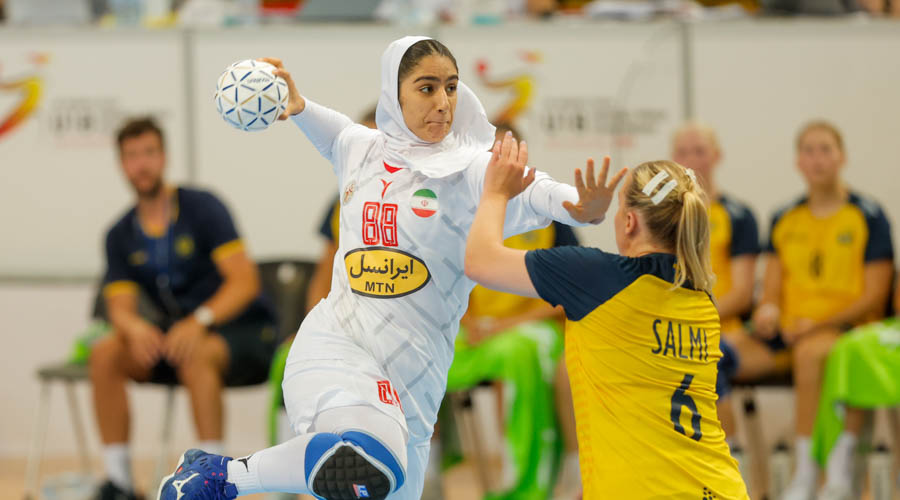 19:57 CEST Full-time: Norway vs Hungary 19:24 (9:9)
Hungary's defence has been nothing short of spectacular in the second half, as they constantly forced Norway to pass the ball until signalled for passive play when the Scandinavian side simply did not have the proper shooters to be able to score goals ahead of the very tall and aggressive defence of Beata Bohus' side. In fact, between the 38th and the 49th minutes, Hungary limited Norway to a single goal scored, deploying a 7:1 run to finally break the deadlock and head directly to their fifth consecutive win at the 2022 IHF Women's World Championship.
With 21 goals conceded against France, 16 against Brazil and 19 against Norway in their last three matches, this side looks superb in defence, which was the main reason why they secured first place in the standings. They still have to tweak things in attack, but bouncing back from a four-goal deficit against Spain and keeping France at bay in crucial moments in the preliminary round means that this side has spirit and can strike precisely at the right time.
With this win, their fifth in a row in the competition, Hungary won the group with the maximum number of points, six, and will be heading to the quarter-finals, where they face a crunch match with one of the big surprises of the competition, Egypt. 
On the other hand, Norway will finish third in the group, with their lack of attacking impetus being their undoing in the tournament. Their average number of goals scored per game, 24.4, was simply not on par with the requests for a better finish at North Macedonia 2022. They are now due to face Croatia in the Placement Matches 9/12, looking to improve from the 11th place at Poland 2018.
19:36 CEST Hungary begin to take control
Norway are still using the seven-on-six tactic on attack, as they cannot score easily with the normal attacking style, which speaks volumes about this match. The teams did not pick up the pace so much, scoring only seven goals in the first 10 minutes of the second half, with basically the same movie on loop. Whenever one of Norway's wings gets in a good position, they miss a one-on-one shot with Hungary's goalkeeper, Klara Zaj, as the Scandinavian's team efficiency on the wings is once again abysmal at this level, 50%, after being even lower yesterday, against France.
While Hungary opened their first two-goal gap in the match, 14:12, after 41 minutes, with wing Anna Szabo scoring three goals in the second half, they are still struggling to keep Norway at bay. Mixing the defence, with 6-0 and 5-1 has helped, though, as Zaj is having a very good day between the posts, saving eight shots for a 38% saving efficiency. And finally, with 15 minutes to go, Hungary have opened a three-goal lead, 16:13, as they begin to take control of the match.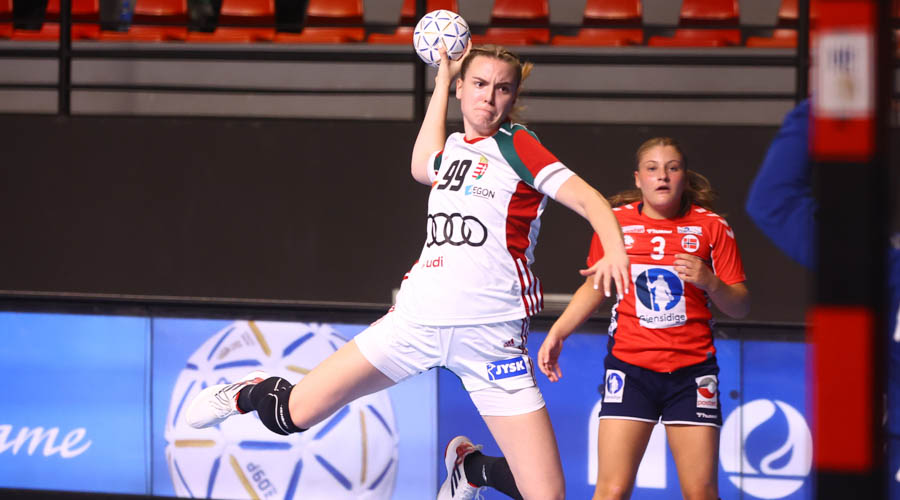 19:35 Sweden accelerated after the break
Every goal may count for Sweden, so they did not slow down in the second half. On the contrary, the Europeans accelerated – and they lead 29:13 midway through the second half. Islamic Republic of Iran seem to have run out of ideas, so there is no doubt that they will stay fourth in the group
19:10 CEST Half-time: Sweden vs Islamic Republic of Iran 15:8
Swedish goalkeeper Ella Johansson boasted a 50% saving efficiency before the break, stopping eight balls. Her effort lifted the Scandinavian team to a comfortable seven-goal lead, and there is hardly any doubt that they will cruise to a victory.
However, the big question is whether it will be enough for progressing to the quarter-final. To reach this goal, Sweden will also rely on Iceland beating North Macedonia later today – and the Swedes have to better North Macedonia's goal difference in that case.
19:03 CEST Half-time: Norway vs Hungary 9:9
56% for Norway and 39% for Hungary. These are the shooting efficiencies for the two sides, which have definitely failed to produce anything in attack over the first 30 minutes of the game. But looking from the other perspective, of the defences, it has surely been one of the top games at North Macedonia 2022 so far. These sides neutralise each other so well, we just had the second lowest scoring first half of the competition so far, with 18 goals, one more than in yesterday's match between Norway and France, but it was a pleasure to watch how two teams react to each other, a game for the purists.
This match has the potential to really change the outcome of the competition for the two sides involved. Norway need a win to stay in the mix for a quarter-finals berth, while Hungary qualify and win the group with at least a draw. Kristine Lunde-Borgersen, Norway's coach, understood that and she deployed a seven-on-six attack in the last five minutes of the first half, with Norway scoring easier the goals they need so badly. Probably, the match will be decided by the goalkeepers' performances, where Norway look better right now. Kadija Mardalen (seven saves for a 46% efficiency) and Dina Frisendal, who saved both shots she faced, were pretty amazing, as Norway owe them the balance on the score line, 9:9.
18:50 CEST Sweden pulling ahead
To retain a chance for a quarter-final spot, Sweden need to defeat Islamic Republic of Iran, and preferably by a big margin. And 15 minutes into the game, the Nordic team are in front 7:4.Ella Johansson has already made five saves, while Thea Kyllberg has scored four goals.
18:46 CEST Five goals in 15 minutes in Norway vs Hungary
It was just 24 hours ago when Norway struggled mightily against France, scoring only two goals in 16 minutes and being basically put down by their start. This time around, their attack is still struggling to find goals, but the decision to start Kadija Mardalen between the posts really paid dividends, with the goalkeeper saving two of her three shots. However, Norway suffered another setback after line player Eline Mangen Solbakken, crucial in defence, went out with an apparent knee injury. It is the second player that Norway will miss after they had previously lost left back Stine Bore, injured in the game against the Czech Republic.
At that point, Bore was Norway's top scorer so it is quite easy to understand why their attacking efficiency has dipped. But it is hard to grasp just how much the Scandinavian side fails to score, especially via their usually efficient wings. However, it is not only Norway who are struggling. It is also Hungary, seriously hampered by Norway's defence. With only three goals scored in the first 12 minutes and Hungary leading by one goal, 3:2, after 15 minutes, this has the makings to be a classic in the competition.
18:24 CEST Full-time: Slovenia vs Switzerland 32:23 (18:13)
Slovenia leave Switzerland no chance. They dominated the game in the second half. While they increased their efficiency to 70%, Switzerland's dropped to 53%. Top scorer of the game was Slovenia's Azra Zulić, who scored eight times. On the Swiss side, Emma Bächtiger was the highest-scoring player with five goals.
For the young Swiss, who are competing in their first IHF Women's Youth Handball World Championship, it has been a good learning process over the past few days and we will see how the development continues, after all, the long-term goal for each of them is probably the European Championship in their own country in 2024. 
Slovenia are now top of Group III and will thus play for places 17/20. For Slovenia it is the worst result after ranks 5 and 16, but rank 17th at the end would be a conciliatory conclusion.  Switzerland are second in the group and will play for places 21/24. 
18:05 CEST Full-time: Romania vs Germany 27:28 (12:11)
A few seconds before the final whistle, Romania drew level at 17:17, but Ariane Pfundstein's long-distance goal in the dying moments handed Germany a win. It allowed them to leapfrog Romania and finish third in the group, so they will proceed to the 9-12 Placement round, while Romania will continue in the 13-16 Placement round.
Germany's win also made Netherlands happy - they remain in second place and progress to the quarter-final alongside the Republic of Korea.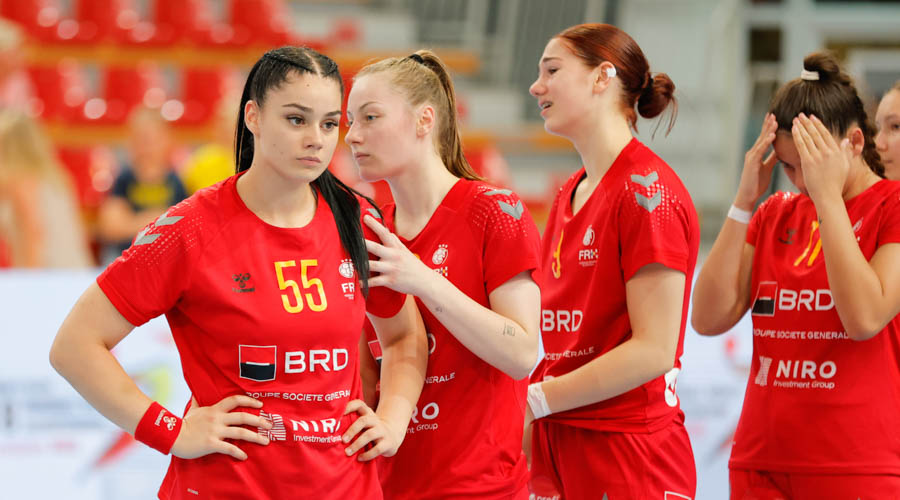 17:55 CEST Full-time: Portugal vs Croatia 28:28 (15:12)
In the 40th minute, Portugal were cruising to a clear win against Croatia, their third at North Macedonia 2022, leading 22:17. A 9:3 run from Croatia followed over the next ten minutes, with Portugal's attack, which started to score trick goals and just enjoy themselves, being stopped in its tracks. It was a surprising turn of events, as Portugal looked to be in total control, but when Croatia's defence really turned up, their attack quickly followed and Portugal had nowhere to hide.
Converting six penalties, Croatia's right back Andjela Zagar improved her total in the game to eight goals, while her overall tally at North Macedonia 2022 grew to 39 goals, just enough for the third place in the standings. But her last shot, a 9-metre throw, hit the post, with the two sides finishing in a draw, 28:28. Thanks to a superior goal difference, -8, as opposed to Portugal's -10, Croatia finished third, with Portugal fourth.Croatia will now play against the third-placed team from Group IV, which will be either Hungary, Norway or France in the Placement Match 9/12 bracket, while Portugal face Brazil, the last-placed side from Group IV, in the Placement 12/16 bracket on Sunday, after tomorrow's rest day.
17:43 CEST Germany closer to their goal
The tight fight continued well into the second half. With 15 minutes remaining, Romania and Germany are level at 20:20. Which means that it will be extremely hard for Romania to win by at least six goals and progress to the quarter-final. Germany's goal is more down-to-earth, as a win will help them climb to the third position in the group, and they are closer to reaching it at the moment.
17:36 CEST Croatia do not back down
Two goals in quick succession from right back Sara Marendic helped Croatia stay afloat, as Portugal started the second half very well, with Sequeira and Jesus still running the show. They are just showing off some incredible skills, with in-air goals and some trick shots that have definitely let Croatia wonder just how they did it.
Since taking on the court, Sequiera has been nothing short of amazing, duly delivering the goods, with eight goals from eight shots, breakthroughs, shots from the 9-metre line and fast breaks. She will probably be the Player of the Match if Portugal win today. Right now, they have a slender one-goal lead, after Croatia mounted another comeback, 23:22, after 44 minutes.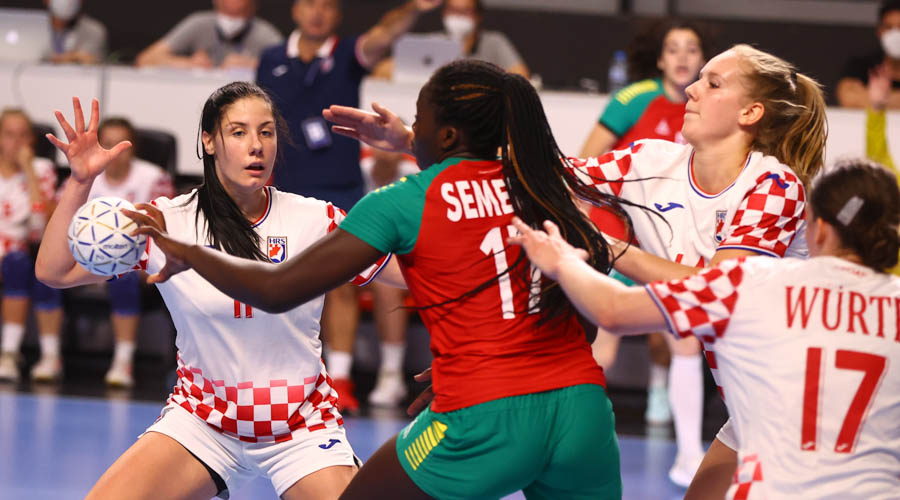 17:35 CEST Half-time: Slovenia vs Switzerland 17:13
Thanks to a 3:0 run followed by a 5:0 run, Slovenia were 9-3 up after 14 minutes. After that, Switzerland also found their way into the game better. They were able to close the gap a little in the meantime, but never completely. 
It wasn't because of the chance conversion itself, which wasn't that bad for Switzerland with 62%. Although Slovenia is also ahead with 74%. The goalkeepers, on the other hand, are not doing so well. Claire Hartz did not make a single save, Seraina Kuratli only 4 in 14 shots on goal. Slovenia didn't look any better either, they had three goalkeepers in action, who together also only saved four balls. Switzerland's Océane Meier and Slovenia's Nena Černigoj are the most successful scorers so far with four goals each. 
Can Switzerland fight back and celebrate their second win or will Romania prevail in the end?
17:11 CEST Half-time: Romania vs Germany 12:11
The current score does not really satisfy any of the rivals. Romania have to win with at least six goals more to qualify for the quarter-final, while Germany need any win to climb to the third position in the group. However, now Romania are leading by just one goal.
While their goalkeeper Ioana Nita made six saves in the first half, German colleague Sarah Sophia Hubner stopped the same amount of balls. In attack, Nieke Kuhne stood out for the Germans, scoring six goals, while no player netted more than three times for Romania.
17:04 CEST Half-time: Portugal vs Croatia 15:12
Preventing Portugal to score over a span of four minutes and 25 seconds, which prompted the introduction of centre back Constanca Sequiera, Croatia briefly took the lead, 9:8, with some great defending, and strong shooting from the back line. Indeed, they have a few backs who can really shoot hard, but Lana Strugar has been their top scorer in the first 20 minutes, with three goals. Yet with Sequeira's entry into the fold, things have gotten better for Portugal, as she scored two goals in a row to tie the game.
And it quickly got better for Portugal, with Sequeira and left wing Martina Jesus leading the charge, combining for ten goals. Rising from their ashes, Portugal was reborn and used a 5:1 run to wrestle back the lead and even create a three-goal gap. Andjela Zagar also entered the fray for Croatia, but she failed to really change the outcome of the first half, as Portugal entered the break with a three-goal lead, 15:12.
16:49 CEST Romania and Germany go hand in hand
In order to reach the quarter-final, Romania need to beat Germany by seven goals – or at least by six, if they score 25 or more goals. In turn, Germania have lost a chance for a top-eight finish, but with a victory, they can finish third in Group III and proceed to the 9-12 Placement round.
And after a quarter of the match, Germany seem to be closer to their goal, as the teams are level at 6:6. In a tight fight, both rivals were alternating in the lead, and although Romania's Ioana Nita has already made five saves, it did not really help her team.
16:47 CEST Great intensity between Portugal and Croatia
Dropping their first games in the main round sealed Portugal and Croatia's fate, as the two sides are battling for the third spot in the group, which will enable them to feature in the Placement Matches 9/12. And they are surely giving it their all, with great intensity in this match, at the two sides have been trading goals in the first 15 minutes between them.
Surprisingly, it is not Andjela Zagar who is leading the show for Croatia, as she is rested in this match, despite being the top scorer of the team in the first five matches. However, Croatia turned the ball over too many times and, despite a timeout, they found themselves down two goals. But a short burst and a 2:0 run helped them tie the game. It's 6:6 after 14 minutes now and anything can happen.
16:00 CEST Full-time: Netherlands vs Republic of Korea 24:26 (7:12)
Netherlands, who needed at least a draw to secure their quarter-final berth, pushed hard to avoid a defeat. Seven minutes from full-time, they closed the gap to just one goal, 22:23, but never managed to equalise. Republic of Korea claimed their fifth win in a row and topped the main round Group III with six points. Their goalkeeper Kim Gayeong ended the game with impressive 18 saves, and while her Dutch colleague Bianca Schanssema stopped 14 shots, Korea did overall better as a team.
While the Asians are through to the quarter-final, Netherlands will be waiting for the result of the match between Romania and Germany, which is about to start at 16:30 CEST. If Romania win and better Netherlands' goal difference, they will progress to the quarter-final. Netherlands now have +4, and Romania -2, so the Romanians will need to win by seven goals – or by six if they score at least 25 goals.
15:57 CEST Full-time: Denmark vs Egypt 32:27 (15:15)
With a 7:2 run that spanned over nine minutes, Denmark decided this match and it was precisely what we were previously talking about, their superior experience in crunch moments. Egypt collapsed, they simply did not have any more in the tank to stop Denmark, while they were stopped themselves in attack. With Omar Ibrahim and Osama Abdalla stopped in their tracks, the African side found it difficult to mount a challenge, turning the ball over multiple times. Yet this is only a learning process for a team that really deserves to be here, in this position, trying to win against every side, irrespective of the name. They will surely rue the missed chances when they could have taken the lead, but it is what it is, and they will need to learn to manage these types of games better.
Denmark simply had too much firepower in attack for Egypt, especially with Scaglione, one of the best players in the competition, in supreme form. The left back, who was the recipient of the Player of the Match award, scored 12 goals and dished four assists, even as she was man-marked throughout most of the second half, as her experience stood clear, head and shoulders, above the other players on the court. Denmark really did well against everything Egypt threw at them, they deserved the win, secured first place in the group and extended their winning streak to five games.
Therefore, with both teams having already clinched safe passage to the next phase, it was only about who the winner of the group is going to be. That is Denmark, who will face the second-placed team from Group IV, which we will likely find out around 20:00 CEST. Egypt will play against the winner from that group and will surely give them a hard time.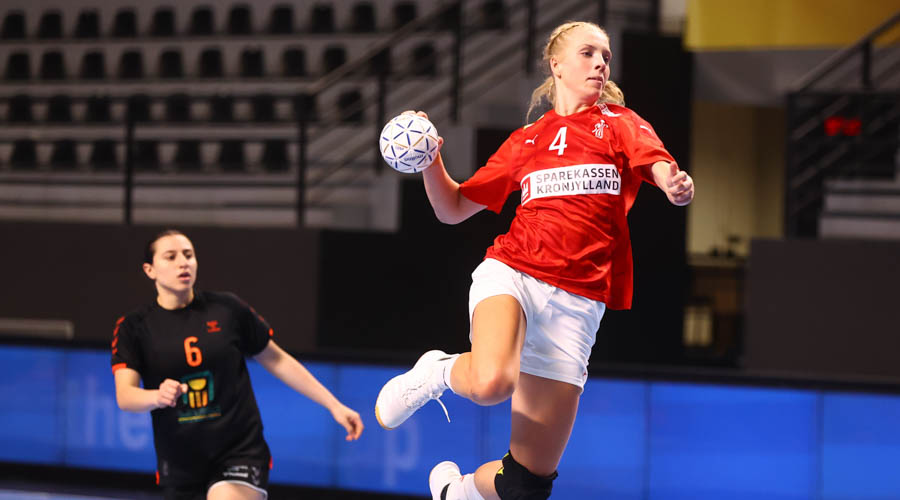 15:35 CEST Republic of Korea still dominant
After 45 minutes, Republic of Korea are holding a 19:14 advantage. In the second half, Netherlands could only slightly improve their attack efficiency, which now stands at 37%. Korea's Lee Hyewon is at the moment the best scorer of the match with five goals. As it looks now, her team has a good chance to extend their perfect record at North Macedonia 2022.
15:36 CEST Scaglione shines in superb match
What's with Egypt and failing to score when they can take the lead? Seven times they were in that position and the last three instances, the African side just missed one-on-one chances. They can still win this game, but it should have been easier for them. Instead, they just made their mission much more difficult. While Egypt's top two scorers, Mariam Omar Ibrahim and Lojin Osama Abdala had off days today, combining for two goals, Jude Ahmed Aboras shined, with eight goals for the African side, being basically unstoppable. Likewise for Julie Scaglione, who has really dominated for Denmark, scoring 10 times and dishing four assists.
The two teams just traded goals in the first 14 minutes of the second half, but Denmark's experience, nurtured in their domestic league might just prove to be crucial. Their two goalkeepers – Signe Stenderup Rasmussen and Ida Marie Kaysen – saved 15 shots between them, with the Scandinavian side opening a two-goal gap, 22:20, after 42 minutes. But it still nips and tucks four minutes later, as Egypt have deployed a man-to-man coverage to Scaglione. The Scandinavian side boasts a 24:22 lead, with a draw enough for them to win the group.
15:06 CEST Half-time: Netherlands vs Republic of Korea 7:12
Republic of Korea's goalkeeper Kim Gayegong stood like a wall in the first half, as her 11 saves (almost 65% save efficiency) helped the Asians to take a comfortable lead. Overall, Korea's compact and aggressive defence made a lot of problems for Netherlands, who were restricted to just a 27% shot efficiency.
Korea themselves attacked better, converting their every second shot, even if Kim Minseo, the top scorer of the tournament after the Thursday matches, could net just twice before the break. The Asian team could enjoy a bigger lead now if it had not been for the Dutch goalkeeper Bianca Schanssema, who recorded nine saves in the opening 30 minutes.
But while Schanssema did well, the Dutch team need to improve their attack in the second half, otherwise, they may miss out on a quarter-final berth. If Netherlands lose, Romania may leapfrog them and finish second in Group III provided they defeat Germany later today.
15:04 CEST Half-time: Denmark vs Egypt 15:15
Julie Scaglione has been nothing short of amazing in this match, scoring seven times in the first half, being basically unstoppable, a future star in the making if she continues to develop. However, Denmark did not find meaningful contributions from other players, with their top scorer so far in the tournament, Anne With Johansen, scoring only twice and turning the ball over five times. There have simply been too many mistakes from the Scandinavian side, who jumped to a 7:2 early lead and packed in the game, relaxing after seeing Egypt easy to dominate. However, that is the most dangerous thought that could creep into a player's mind.
And it is easy to see why. Egypt did nothing special in particular, instead relying on their team spirit. With their back line starting to work better and better, the African side tied the game twice and cancelled runs of 5:0 and 3:0 for Denmark. They are truly impressive, a well-coached team, which definitely looks perfectly comfortable in a tournament with high quality like North Macedonia 2022. However, their lack of experience was clear in crucial moments: they failed to take the lead four times, as the first half ended in a deadlock, 15:15.
15:03 CEST Full-time: Algeria vs Uzbekistan 39:53 (19:26)
The record, which was set only a few days ago at the Croatia vs India match (36:54), has already been broken again. A total of 91 goals were scored in the match between Algeria and Uzbekistan. This was the most in a match at an IHF Women's Youth Handball World Championship.
For Uzbekistan, it was also their first win at this World Championship. With 73%, they were a little more efficient than Algeria with 65%. There was a difference especially on the wings. While the wings scored 12 times for the Asians, only four goals were scored on the other side. Uzbekistan were also ahead in terms of fastbreak goals. Nine compared to just one.
Algeria's Alia Choudani scored nine times, while on the other side it was mainly Sabina Mullaeva (11 goals) and Sevinch Erkabaeva (10 goals) who were successful. 
Uzbekistan are now second in Group I, led by Montenegro, ahead of Senegal (-22) and Algeria (-29), who are level on points, thanks to their better goal difference (-6). 
14:47 CEST Republic of Korea pull in front
Following their four-game winning run, Republic of Korea have already secured their quarter-final berth. Now they are facing Netherlands, who are ranked second in the main round Group III and will also go through with a win or a draw.
But it will not be easy for the Dutch to reach their goal. The mobile Korean defence is doing a good job, restricting Netherlands to a meagre 20% shot efficiency. 15 minutes into the match, the Asians lead 7:4, so the Dutch should adjust their game to avoid a defeat.
14:46 CEST Nip and tuck between Denmark and Egypt
Making mistakes against Denmark can and will be costly. Like Egypt found out themselves, after putting up a strong start against the European side, where they really stressed the Scandinavian team's attack. However, three turnovers in quick succession led to a difficult moment for the African team, which saw themselves in a 6:2 hole, after Denmark converted three fast breaks in a row to go on a 4:0 unanswered run. Not even a timeout from Egypt helped to weather the storm and it is really a testament to Denmark's very strong defence, which was already displayed in the first games, but is now tested by a side which won the first four games in a row.
It is also a test for Egypt, to see how good they cope under pressure. Sure, they lost the lead against Portugal, but, by no means, Denmark and Portugal can be put in the same sentence in terms of how good they do play. The issue for Egypt is that their backs, who have been reliable, have failed to put up good numbers, while their goalkeepers registered only three saves until the 13th minute. However, the African side is still in the game, due to the plethora of mistakes made by Denmark, and four turnovers in a row, which might have something to do with the fact that the Scandinavian side relaxed prematurely. And with their own 5:0 run, they just tied the game. Amazing turnaround!
14:04 CEST Half-time: Algeria vs Uzbekistan 19:26
A high-scoring first half is over. Uzbekistan extended their lead and are still the dominant team. This is also thanks to an 86% scoring rate. If they can keep this up, the spectators can look forward to a "rain of goals" in the next 30 minutes. 
Algeria reacted to the poor goalkeeping performance by substituting Zineb Yousra Haddad, who had one save in 17 shots. But Oumenia Meriem Salah (1/6) and Sara Gaouar (0/4) were not really more successful either. It doesn't help when the offensive team converts 66% of the chances. Alycia Berkani (five goals) and Melissa Chebli (four goals) are responsible for half of Algeria's goals so far. On the Uzbekistan side, Sevinch Erkabaeva and Sarbinaz Saparbaeva are convincing with six goals each.
13:58 CEST Full-time: Guinea vs Slovakia 27:31 (18:18)
It was a hard-fought encounter, but while the sides were level at the break, Slovakia took the initiative in the second half and claimed their first win at North Macedonia 2022. Their top scorer Laura Walterova ended the game with 11 goals and was elected the Player of the Match, while her teammate Barbora Jakubikova did well in goal, saving 16 saves for a 44% save efficiency.
This win allowed Slovakia to finish third in the President's Cup Group III, so they will continue in the 25-28 Placement round. In turn, Guinea will proceed to the 29-32 Placement round, where they will try to finally take their maiden win at this level.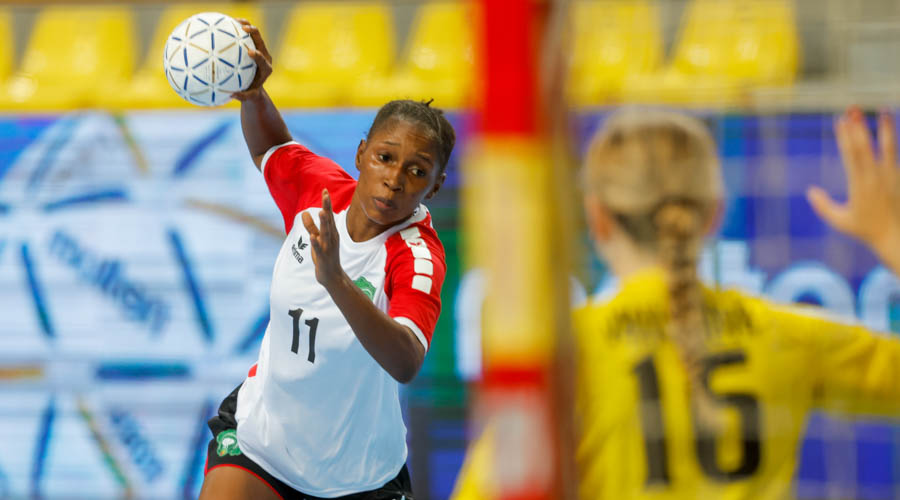 13:56 CEST Full-time: Uruguay vs Argentina 19:29 (9:13)
The decisive moment of the game took place between the 41st and the 51st minute when Argentina went on a 6:1 run that basically sealed their win. Surprisingly, it was Uruguay who started the half better, as Martina Pilar Marquez Huguet scored three goals to help her side tie the game, 15:15, in a serious blow to Argentina's chances. The South American side did not panic, their coach did not call a timeout and just rode the wave, with Tajes and Gull firing from all cylinders. By the time they were leading 21:16, Uruguay had already taken two timeouts, but there was nothing they could do to avoid another loss, their fifth in a row in the competition. Eventually, Argentina sealed a 29:19 win, that ended a seven-game losing streak, dating back to Poland 2018.
With their first win at North Macedonia 2022, Argentina secured the third place in the group and will now head to the Placement Matches 25/28, where they could possibly face Kazakhstan, a team that they should be favourites to win against. On the other hand, Uruguay finished in last place and will probably face India in trying to avoid last place at the end of the competition.
13:47 CEST Uzbekistan with a slight advantage
After the match was very even at the beginning, Uzbekistan managed to build up a 12:7 advantage. This was thanks to a 4-0 run between the 7th and 10th minute. Goalkeeper Marjona Ibragimova also played a big part. After all, she has already saved 6 of 12 shots on goal. On the other side, Zineb Yousra Haddad is not convincing. Only one save after a quarter of an hour on 14 shots is not enough. The question is whether they will react and change the goalkeeper or whether they will continue to try. 
Uzbekistan also know how to impress with their efficiency. In 87% of the cases, the ball ends up in the opponent's net. Zulaykho Marimboeva even has a 100% rate and four out of four attempts end up in the goal. 
13:36 CEST Slovakia superior in the second half
Barbora Jakubikova, who returned to Slovakia's goal after the break, did a good job, increasing the number of her saves throughout the match to 11. It was one of the factors helping the European team to extend their advantage, as they lead 26:22 midway through the second half.
Besides, Laura Walterova increased her tally to nine goals, and overall, Slovakia's 69% shot efficiency looks better than Guinea's 63%. However, the Africans are not giving up, and although their leader Mariama Bangoura failed to score after the break, they still have an opportunity to mount a comeback.
13:08 CEST Half-time: Guinea vs Slovakia 18:18
After a slow start, Slovakia improved their game, and their shot efficiency was exceeding 80% for a while. Then it somewhat dropped to 75%, and Guinea, who have 72%, drew level shortly before the break.
While Mariama Bangoura scored six goals for the African team, Laura Walterova netted just as many for Slovakia. However, the European team were better in goalkeeping, at least in the opening 15 minutes. Barbora Jakubikova made five saves, but she could not continue in the same way and was replaced by Petra Mruskovicova. While both of Guinea`s goalkeepers stopped just two shots combined.
13:04 CEST Half-time: Uruguay vs Argentina 9:13
We expected a close battle between these two sides and this is exactly what we got, as Argentina are currently leading at half-time, 13:9, against Uruguay. Martina Maria Campos Havranek has been in stellar form for Uruguay, scoring five of their nine goals in the game, with Argentina having little to no answer for her. But Uruguay really only got going in the second part of the game, after putting only two goals past their South American counterparts in the first 16 minutes, as goalkeeper Candelaria Martina Cuadrado finished the first half with seven saves, for a 40% efficiency.
Backs Martina Tajes and Sofia Gull have kept Argentina afloat throughout the first half, combining for eight goals, but this is still an open game. Remember, Argentina beat Uruguay 24:19 in April, at the South and Central American Women's Youth Handball Championship, therefore the gap is somewhat there in terms of what was due to happen in this match. With a strong 2:0 run to end the game, Argentina opened a four-goal gap at the break, which can be decisive in this match.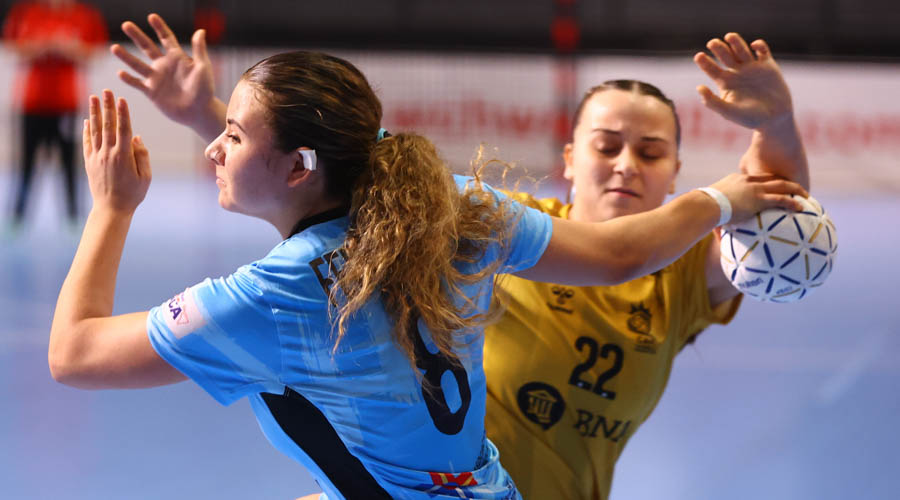 12:47 CEST Slovakia waking up after slow start
Neither Guinea nor Slovakia could take any points from their previous matches at North Macedonia 2022, so each team wants to claim their first victory and finish third in the President's Cup Group III, which will allow them to proceed to the 25-28 Placement round.
While Slovakia were seen as favourites, Guinea enjoyed a better start to the match to take a 4:2 lead. However, Barbora Jakubikova's saves combined with Laura Walterova's goals helped the Europeans to hit back. With an 82% shot efficiency, Slovakia are in front 10:8 after 15 minutes, but their advantage is still shaky.
11:55 CEST Full-time: Czech Republic vs Spain 24:36 (12:19)
A three-game winning streak was synonymous with Spain winning Group IV of the President's Cup, with "Las Guerreras" now having a chance to challenge for 17th place and the trophy awarded at the end of the competition. Sure, it will read like the worst-ever finish in the competition for Spain, which was previously 15th place, but this could be a starting point for a side that looked out of sorts before this tournament.
They could be proud of what they achieved and they can also be considered favourites, judging from how they played and what they did throughout the tournament. At least in this game against the Czech Republic, Ester Somaza Bosch was nothing short of spectacular, scoring seven goals, on the way to helping Spain to a clear 36:24 win. It looks like Spain always like to win big, as their three wins came by a margin of at least 10 goals: 24 goals against Uruguay and 13 goals against Argentina. On the other hand, the Czech Republic will now be playing for the Placement Matches 21/24, after finishing second in this group.
11:54 CEST Full-time: Faroe Islands vs Kazakhstan 31:22 (17:12)
Kazakhstan tried to put the pressure on their rivals, but Faroe Islands held their nerve to clinch a well-deserved win. Goalkeeper Silja Amgrimsdottir Muller made a big contribution, saving 14 shots, while her teammate Lukka Arge scored nine goals, including eight from the 7m line. Overall, both sides took as many as 17 penalty shots combined, and while the Faroese converted all nine attempts, Kazakhstan missed twice.
The third straight win in the competition allowed Faroe Islands to finish top of Group II, so they will continue to fight for the President's Cup in the 17-20 Placement round. Kazakhstan stay on two points and are level with Austria, but the Austrians have a good chance to finish second, as they will be favoured in the evening match against India, which will start at 20:30 CEST.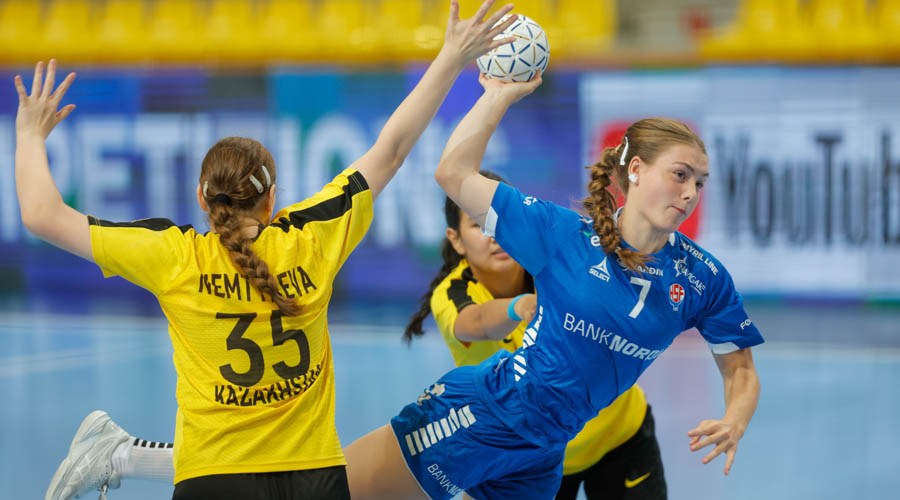 11:38 CEST No nonsense from Spain
We are just waiting for the final whistle because nothing can happen in this match. The Czech Republic are clearly not up to par with Spain and that is a bit surprising because they played better against Norway and snatched a win against Argentina. However, both their wins in the tournament came by a single-goal margin, which is definitely not what the European side expected. And when presented with stronger opponents, the Czech Republic could simply not cope with them.
Ester Somaza Bosch and Blanca Benitez Narvaez have been Spain's top scorers in this game, combining for nine goals, as the "Guerreras" dominated this half and even created a nine-goal gap at one moment. With 15 minutes to go, they are cruising to a 26:19 win.
11:37 CEST Kazakhstan missed two 7m shots
Kazakhstan have already used all their three goalkeepers in this match, and Kamilla Nadirova started the second half well, as her string of saves helped the Asians to slightly close the gap. However, Faroe Islands weathered the storm to hold a 24:18 lead after 46 minutes.
Notably, Kazakhstan have already taken four penalties after the break but missed two of them. This is something they might regret at the end of this match. The Faroese team seem to be on the way to their third consecutive win, which will allow them to continue fighting for the President's Cup.
11:26 CEST Full-time: Montenegro vs Senegal 38:20 (17:8)
It was the expected landslide victory for Montenegro. Senegal improved and scored 45% of the time (what a comparison to 10% in the first quarter of an hour), but it was not enough to keep up with the Europeans. Even the free throw after the whistle, which could have been used to "cosmetic" the result, was missed.
Montenegro, on the other hand, will be pleased: 11 fastbreak goals, 69% strike rate, a very good goalkeeping line from Marija Marsenić (14 saves on 29 attempts) and Aleksandra Bazovic (three from eight), and an offensive quartet that was successful. Nada Micevski (seven goals), Ivana Vujadinovic (five) and Katarina Sutovic and Jelena Vukcevic (four each). For Senegal, Sira Kebe was again convincing. She scored seven times and remains in the top 30 of the top scorer list. Even Theresimia Gomis, who scored three times today, is in the Top15. 
11:05 CEST Half-time: Czech Republic vs Spain 12:19
The Czech Republic have had their share of issues, with the main problem throughout the whole competition being their attack. Clearly, Spain are the better side here and will likely seal the first place in the group, as they have totally dominated from the start to the finish of the first half. It has been more of consistent domination, not one in short bursts, as 11 of their goals have been assisted, a crystal-clear pattern of chiming in for all players.
Spain, who have not appeared at the W17 EHF EURO last summer, are on the brink of returning to the top and despite failing to qualify for the main round, with a tough group against France and Hungary, they have really did themselves proud, building what seems to be a three-game winning streak at North Macedonia 2022.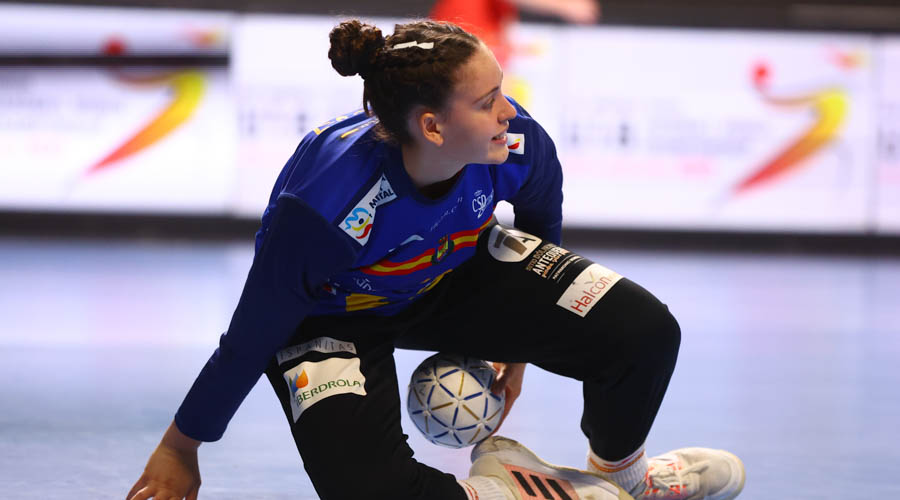 11:04 CEST Half-time: Faroe Islands vs Kazakhstan 17:12
A 7:2 run from the European side created a 12:6 lead, which looked to be unassailable, but Kazakhstan mounted a comeback, cutting the gap to only four goals through three goals from Zhanerke Kuandykova. Surprisingly, the second top scorer of the Asian side, Yelena Berenda, scored only one goal from the four shots she had, adding some other woes to her form, which is starting to dip. There is little that Kazakhstan can do now, as they are five goals down at the break, 17:12, after another resurgence from the Faroe Islands, which are clearly dominating the game.
This could be their third win in a row, some spectacular performance from a side lacking the experience and the tradition at this level. Remember, the Faroe Islands are for the first time in this tournament, making their debut. And the future surely looks promising.
10:46 CEST Slow start, but Faroe in the lead
As Spain and Montenegro are already cruising to wins in their matches, basically sealing the first place in their groups in the President's Cup, the Faroe Islands will be also locking in the top place in the group if they win against Kazakhstan, basically qualifying for the Placement Matches 17/20 and having a go-to secure the President's Cup. Their start against Kazakhstan has been somewhat shaky, with Lukka Arge and Inga Maria Roysdottir scoring two goals each, but the Asian side have kept close until the 12th minute, as Zhanerke Kuandykova continued her good run of form, improving her overall tally to 27 goals at North Macedonia 2022.
Goalkeeper Silja Arngrimsdottir Müller boasts a 50% saving efficiency for the Faroe Islands, which are now leading 7:4, in a game that has a slower pace than expected.
10:35 CEST Half-time: Montenegro vs Senegal 17:8
Senegal got into the game better in the last 15 minutes. The deficit grew by another goal, but at least they increased their goal-scoring efficiency to 32%. That is still far below average, but it means a clear improvement in contrast to the first quarter of an hour. However, they are still susceptible to fastbreak goals. Montenegro have now scored five. Senegal should also try to reduce Nada Micevski's opportunities to score, as she managed to convert six of her seven chances. 
Montenegro's goalkeeper Marija Marsenić has done a very good job so far with 12 saves on 20 shots on goal. A rate of over 50%. On the opposing side, Amy Ndiaye continues to struggle to get into the game. Only two saves on 16 attempts is not enough. 
10:19 CEST Montenegro get a head start
Montenegro went on a 3:0 run before Senegal scored their first goal in the eighth minute. African goalkeeper Nguenar Cisse seemed to be in good form and saved two of five shots before she had to be treated for a face hit. Amy Ndiaye was substituted but has only made one save so far. That, combined with a sub-par scoring efficiency of just 10%, makes it almost impossible to challenge Montenegro.
They are now 9:1 up thanks to Ivana Vujadinovic, who has already scored four times, and Nada Micevski, who has added three goals to the tally. A 69% scoring rate and already three fastbreak goals show how unbalanced the relationship between the two teams is so far.
Will Senegal be able to fight their way back? Or will it be an easy win for Montenegro?
9:45 CEST Interested in maths?
Some groups are more difficult to judge than others, but everything is explained in our preview for the day. Basically, in Group I, North Macedonia need a draw to progress, in Group III, Netherlands need a draw to secure their place in the quarter-finals, while in Group IV, Hungary could still lose and qualify. Everything is explained in detail here.
9:30 CEST Stay tuned!
Are you interested in everything that happens at North Macedonia 2022? Don't worry, we got you covered. The preview for the third main round day is already live and you can watch every game.Alternatively, you can also follow our social media channels for results, images to illustrate the event, interesting stories and much more.
9:00 CEST Day seven at North Macedonia 2022 throws off
Tick-tock! We are almost there, the knock-out phase is just around the corner. But until then, we still have to learn the teams that will be fighting for the medals. In fact, four of them are already known – Iceland, Denmark, Egypt and the Republic of Korea. With a full card ready to go today, the other four will be known, as the picture will be completed by roughly 22:00 CEST when the final whistles will blow in three arenas over Skopje.