Flawless Georgia win inaugural edition of the Men's IHF/EHF Trophy
20 Jun. 2021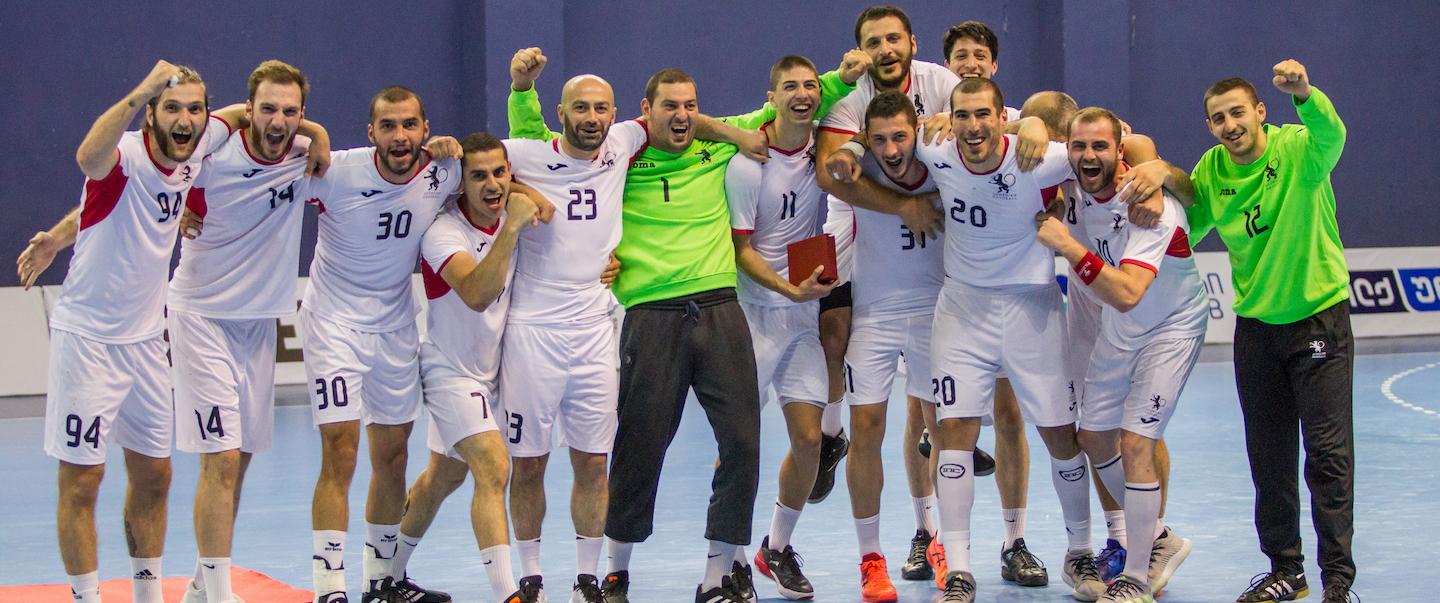 The first edition of the Men's IHF/EHF Trophy, the competition which replaced the IHF Men's Emerging Nations Championship this year due to the COVID-19 pandemic, concluded on Saturday, with hosts Georgia winning 32:18 against Cyprus.
Georgia, who are the current IHF Men's Emerging Nations Championship title-holders, concluded a flawless week, which saw them earn four wins – two in the group phase, 36:16 against Azerbaijan and 27:20 against Moldova, and two in the knockout phase, which included a 32:19 drubbing of Bulgaria and the final win against Cyprus.
A 9:0 run between the 6th and the 20th minute was the backbone of Georgia's win in the final, which saw the hosts take a decisive 11:2 lead, which was never contested by Cyprus.
With right back Georgi Tskhovrebadze in stellar form, scoring 12 goals, Georgia took no shortcuts and concluded a superb week with a 14-goal win (32:18) against a team who were considered to be able to apply some pressure, coming into the final undefeated.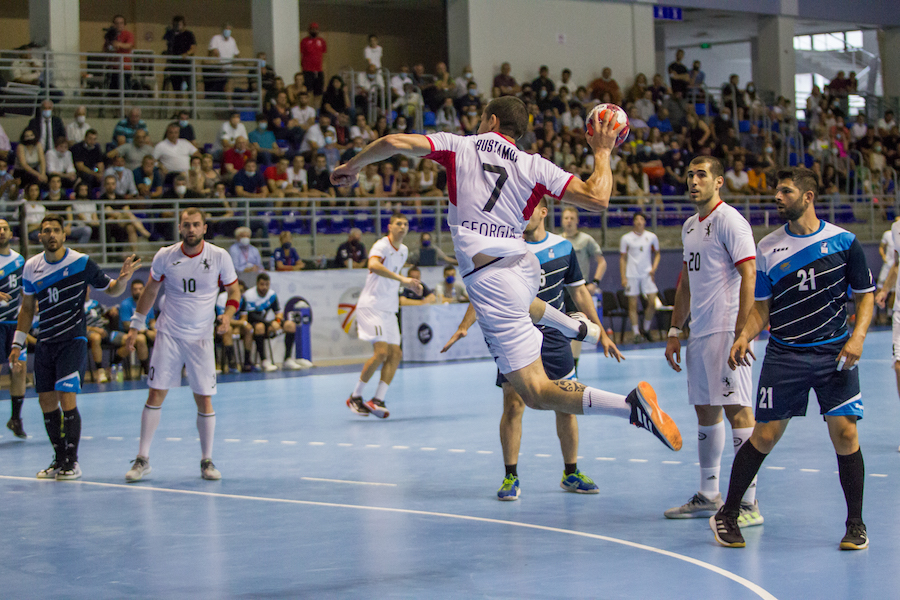 Four Georgian players, goalkeeper Zurab Tsintsadze, right back Georgi Tskhovrebadze, centre back Irakli Kbilashvili and line player Erekle Arsenashvili, were selected into the All-star Team, with Kbilashvili, who scored 22 goals throughout the tournament, also being named the MVP.
Tskhovrebadze, a stellar talent, who is playing for Montpellier HB in France, was the top scorer of the tournament, scoring 36 goals, the same as Moldova's Roman Zacaciurin.
In the 3/4 placement match, Bulgaria enjoyed a nip and tuck win against Moldova (26:25).
The podium of the Men's IHF/EHF Trophy 2021, Georgia, Cyprus and Bulgaria, completes the eight-team line-up for the Men's EHF EURO 2024 relegation round in January 2022.
The other participants are Luxembourg, who were directly seeded, as well as Belgium, Turkey, Finland and Latvia, who were the four worst fourth-ranked teams in the Men's EHF EURO 2022 qualifiers.
Photos: Georgian Handball Federation