Will Georgia's perfect run continue?
11 Jun. 2019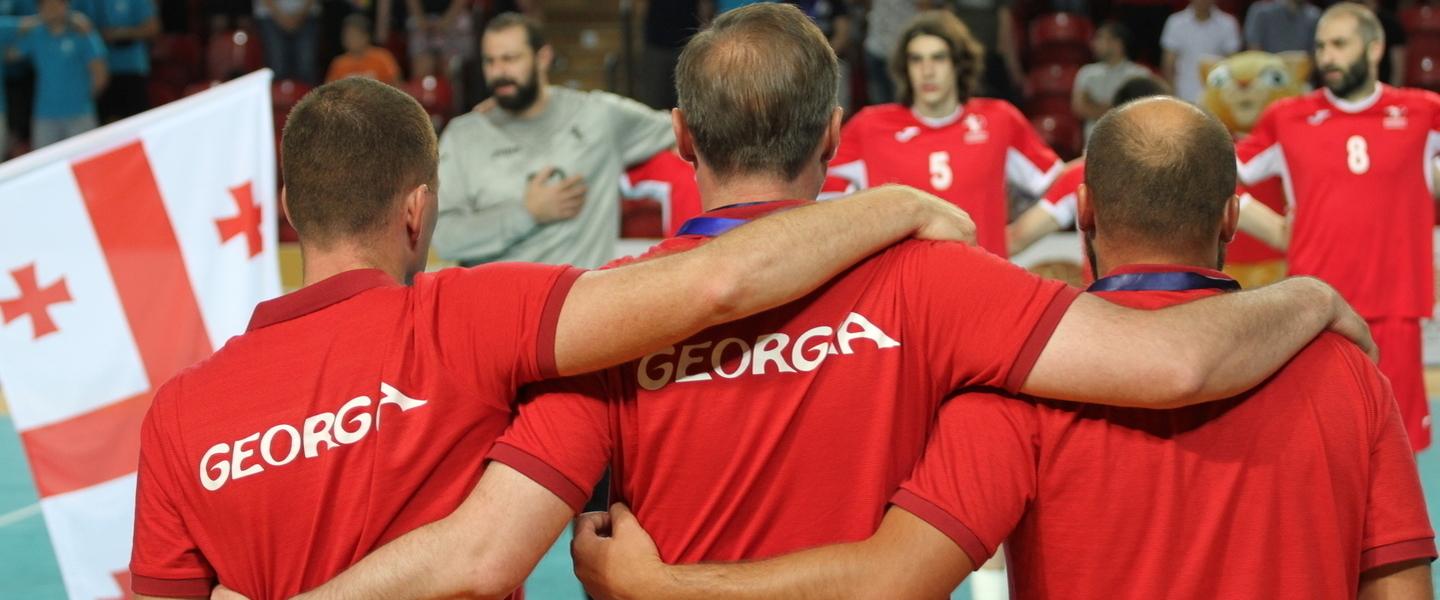 In what will be a decisive match regarding the final ranking of Group B at the 3rd IHF Emerging Nations Championship, hosts Georgia will meet the USA in the feature clash of round four.
GROUP B
Feature match: Georgia vs USA
Tbilisi Sport Palace, 18:00 local time
Georgia have so far enjoyed a perfect run at their home Emerging Nations Championship. As one of the top-ranked sides amongst the current participants at the previous edition of the event, in Bulgaria in 2017, Georgia were earmarked as one of the favourites before the tournament threw off on Saturday.
The hosts have lived up to that label so far, collecting three wins in as many matches – 27:19 against Nigeria in round one, 39:13 versus Malta in round two, and 37:17 against Ireland in round three. Looking at the decisive score lines, it is clear Georgia have yet to face a challenge tough enough to contain them. Can the USA be the side to do it?
It appears possible. While Georgia are the group leaders, with six points alongside Bulgaria after the three games played so far, the USA are currently third-ranked with four points following wins versus Ireland on day one (37:32) and Malta in round three (44:10). The USA's one defeat was against Bulgaria – a close 35:38 after a hard-fought 60 minutes.
The teams have faced two of the same opponents. The final score lines against Malta are comparable and therefore indicative of similar strength, but Georgia did enjoy a much stronger win over Ireland than the USA did. However, there is no question that fatigue was a factor for Ireland, in what was the third clash in three days, as Georgia could afford more rotation.
"In the beginning, we made some mistakes, so the first minutes were so tense," said Georgia coach Beka Orjonikidze after the round three match against Ireland. "After that our boys and the goalkeeper played well. They did everything that we had told them and, therefore, we got such a good result. In the second half, we gave a chance to everyone, and 13 out of 14 players managed to score a goal."
Due to the final matches of the second Bundesliga, the USA were missing three squad members who play for German clubs in their opening two matches. Now, the USA are complete with 14 players – and are therefore in a much stronger position ahead of the clash versus Georgia.
Great Britain and China in crucial Group A battle
Day four in Tbilisi will open with Group A first on court. At 10:00 local time, Azerbaijan will meet Cuba, with the Pan American team looking to extend their unbeaten run. Azerbaijan will aim for their second victory, after beating India in round one then suffering two losses – first to Colombia, then Great Britain by just one goal.
At 12:00, Great Britain and P.R. of China will take the court to decide a critical two points. The two teams are level on four points behind Cuba, and a win in this encounter could end up deciding a semi-final place.
Wrapping up the day for Group A, Colombia will aim for their second victory as they take on India, who hope to claim their first. Their match throws off at 14:00 local time.  
In the other Group B clashes, Ireland hope to take their first win, versus Bulgaria at 16:00 local time. Bulgaria enter round four on six points in second place, while Ireland are fifth with one gained from a draw against Nigeria. The day will end with Malta meeting Nigeria at 20:00. The African team have one point, while Malta are on zero.