Close competition on opening days of IHF Trophy – South American Zone
16 Aug. 2019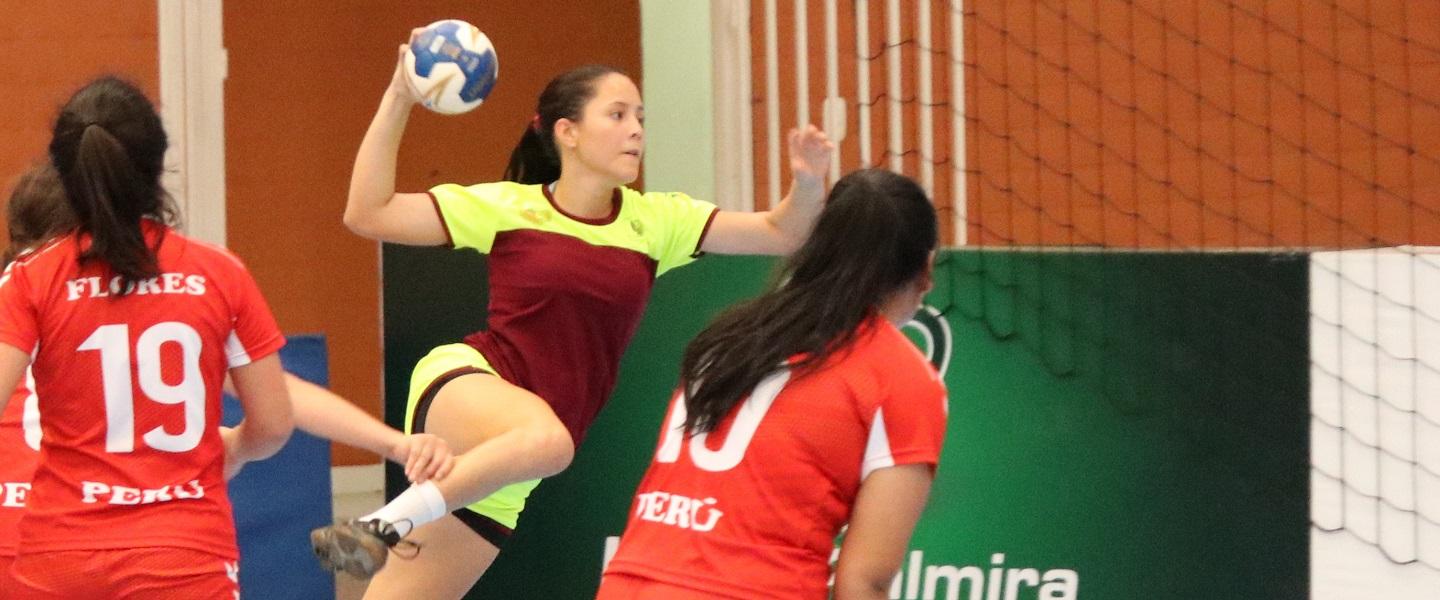 The IHF Trophy – South American Zone is currently underway in Palmira, Colombia, where Venezuela and Colombia have established themselves as threats to the two titles available after strong performances on the opening two days of competition. 
In the U17 category, Venezuela have both collected two wins out of two games played, defeating Peru 26:23 on day one and Ecuador 34:10 on day two. Colombia were the other team to record a victory on the first day of matches, as they beat French Guiana with a result of 18:17. On the second day of matches, French Guiana celebrated their first win as they beat Peru 37:10. 
Venezuela thereby lead the table with the maximum four points, though Colombia have played only one game and may join Venezuela at the top of the group if they defeat Peru on day three. 
In the U19 competition, Colombia are unbeaten in two games played so far. They defeated Peru 22:20 on the opening day, then Ecuador 23:7 in round two. Ecuador have endured two decisive losses, as they were beaten by French Guiana on the opening day, 31:5. Peru recovered from their close opening loss to take their first win, versus Venezuela, 29:23 on day two. 
Colombia will look to extend their perfect run when they meet French Guiana in the closing match of round three. A French Guiana win would see them join Colombia on four points at the top of the table, while Ecuador and Venezuela both have the chance for their first victory when they meet in a direct clash. 
RESULTS
Participants: Colombia (COL), Ecuador (ECU), French Guiana (GUF), Peru (PER), Venezuela (VEN)
Youth competition
PER vs VEN    23:26
COL vs GUF    18:17
GUF vs PER    37:10
VEN vs ECU    34:10
Junior competition
GUF vs ECU    31:5
COL vs PER    22:20
PER vs VEN    29:23
ECU vs COL    7:23
Photo: Frederick Green