Colombia and Guatemala take IHF Trophy South and Central America titles
16 Dec. 2019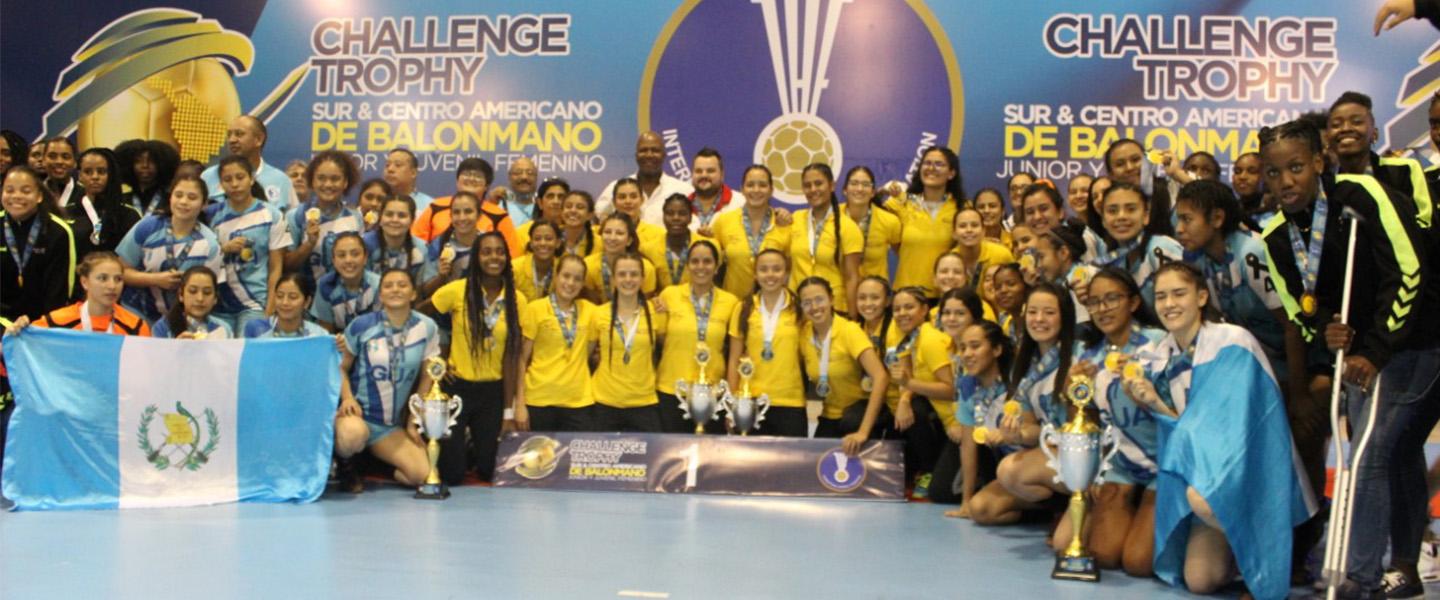 The Continental Phase of the IHF Trophy South and Central America for U19 and U17 women's teams concluded on Sunday 15 December with Colombia securing the junior title and Guatemala taking first in the youth category. With the results, these two teams not only claimed the title but also earned their places in the IHF Trophy Intercontinental Phase to be played in March 2020. 
Colombia had a perfect record in both age groups up until the final, when Guatemala flipped the result recorded in the round robin stage of the youth tournament and caused Colombia's only loss in either age category. While Colombia won the U19 title with a 27:21 victory over Guatemala, they were defeated by Guatemala 17:24 in the U17 championship. 
In both age groups, third place went to French Guiana and Costa Rica placed fourth. French Guiana beat Costa Rica 32:25 in the U17 category and 28:26 in the U19 3/4 play-off. 
In the U17 competition, Colombia's perfect record came from a 23:22 win versus French Guiana on the opening day in Palmira, followed by a 23:14 victory over Guatemala. On day three, they earned another one-goal win, beating Costa Rica 24:23. 
Guatemala finished the preliminary stage as the second-ranked side thanks to a 17:15 win against Costa Rica, and a 20:18 victory versus French Guiana. Costa Rica earned third place on the U17 table with a 27:26 win over French Guiana. 
As the two top-ranked sides at the end of the preliminary stage, Colombia and Guatemala earned the places in the final, while Costa Rica and French Guiana went on to the match to decide third. The rankings in the U19 competition at the end of the group stage were exactly the same. 
In the junior competition, Colombia placed first on the table following a 26:21 win against French Guiana to start their campaign, a 24:22 victory versus Costa Rica in the second round, and a 23:20 result versus Guatemala in the last group match. Guatemala's position in second came thanks to a 25:20 win over Costa Rica and a 26:21 victory versus French Guiana. On day three, French Guiana won 27:24 against Costa Rica to rank third after preliminary round. 
The top scorer in the U19 competition was Guatemala's Stefany Urizar, with 32 goals. The top scorer in the U17 championship was also from Guatemala, with Natalia Maldonado tallying 27 goals. 

Photo: Handball Federation of Colombia