Spain write history to win the traditional Men's 17 European Open for the first time
11 Jul. 2023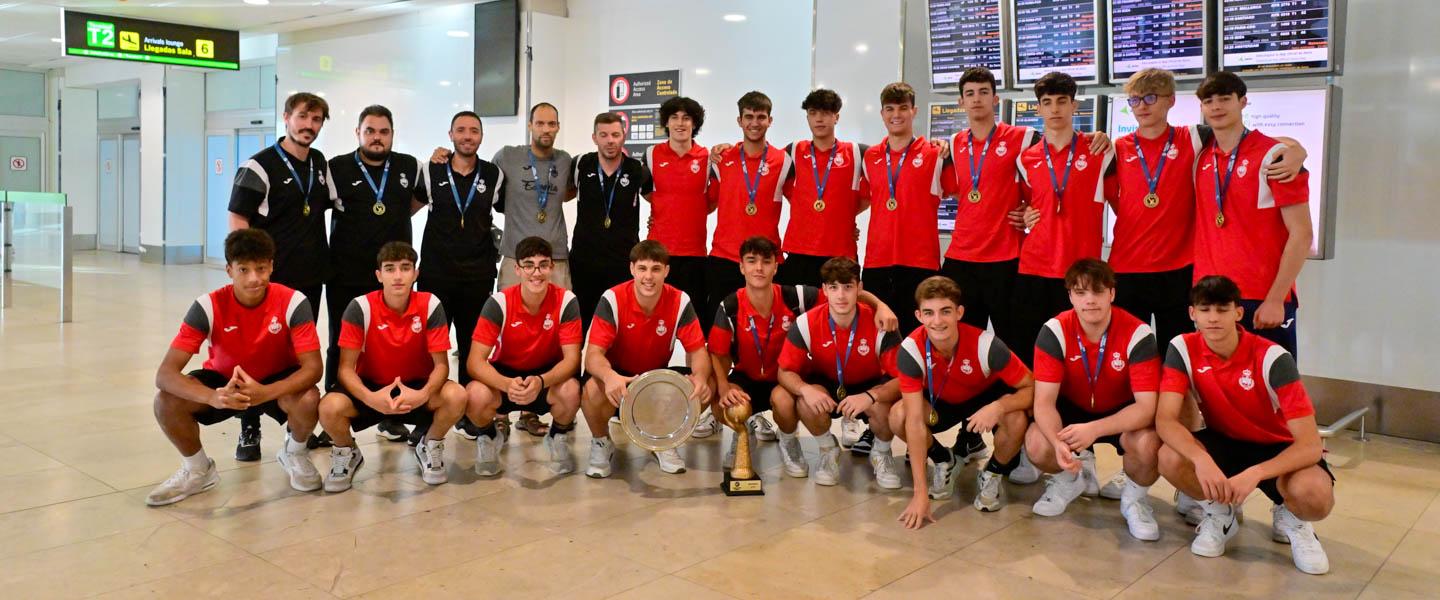 For the first time in history, Spain secured the gold medal and the trophy at the Men's 17 European Open in Gothenburg, the traditional competition seeing one of the top sides in the world in this age category battling for the coveted title.
First held in 2005, the Men's 17 European Open has always been a showcase of talent, the first step for the young emerging players towards stardom, and this edition has been nothing less spectacular than the previous ones.
20 teams – 19 European sides plus a South American one, Brazil – have entered the event, with four five-team groups being scheduled for the preliminary round, with the top two sides in each group progressing to the main round and continuing their path to the trophy.
With two six-game winning streaks, France and Spain, two traditional powerhouses in the younger age categories, secured the first two places in their main round groups, subsequently progressing to the final.
Therefore, it was always going to be a winner securing their first trophy at the Men's 17 European Open, with neither Spain nor France having secured the gold medal in the competition in the previous editions, with Sweden, Germany, Slovenia, Iceland and the Faroe Islands being the previous winners.
A very well-balanced game ensued, but in the end, it were Spain who secured the trophy after an energetic performance. This 29:21 win left no doubt about the deserved winners in front of an excellent audience of 3,550 fans in the Scandinavium in Gothenburg. This arena hosted games at the 2023 IHF Men's World Championship in January.
"I'm really, really happy. We were not that good in the first games of the tournament, but we got better and better, and now we're standing here as champions. We had a good game. It's a dream to be here and to win this tournament," said Quim Rocas, Spain's centre back, who was named the MVP of the competition.
Hosts Sweden did not leave empty-handed, taking the bronze medal with a 31:28 win over Switzerland, while Iceland finished on the fifth place, after a 35:32 win over Croatia in the Placement Match 5/6.
Lithuania's Tomas Boguševicius was the top scorer of the Men's 17 European Open 2023, with 52 goals, one goal more than Faroe Island's Jákup Egholm, while the third place in the top goal scorer standings was sealed by Norway's Tobias Mehren Søberg, with 40 goals.
Photo: RFEBM