"Critical for the development of handball in our region"
28 Jun. 2018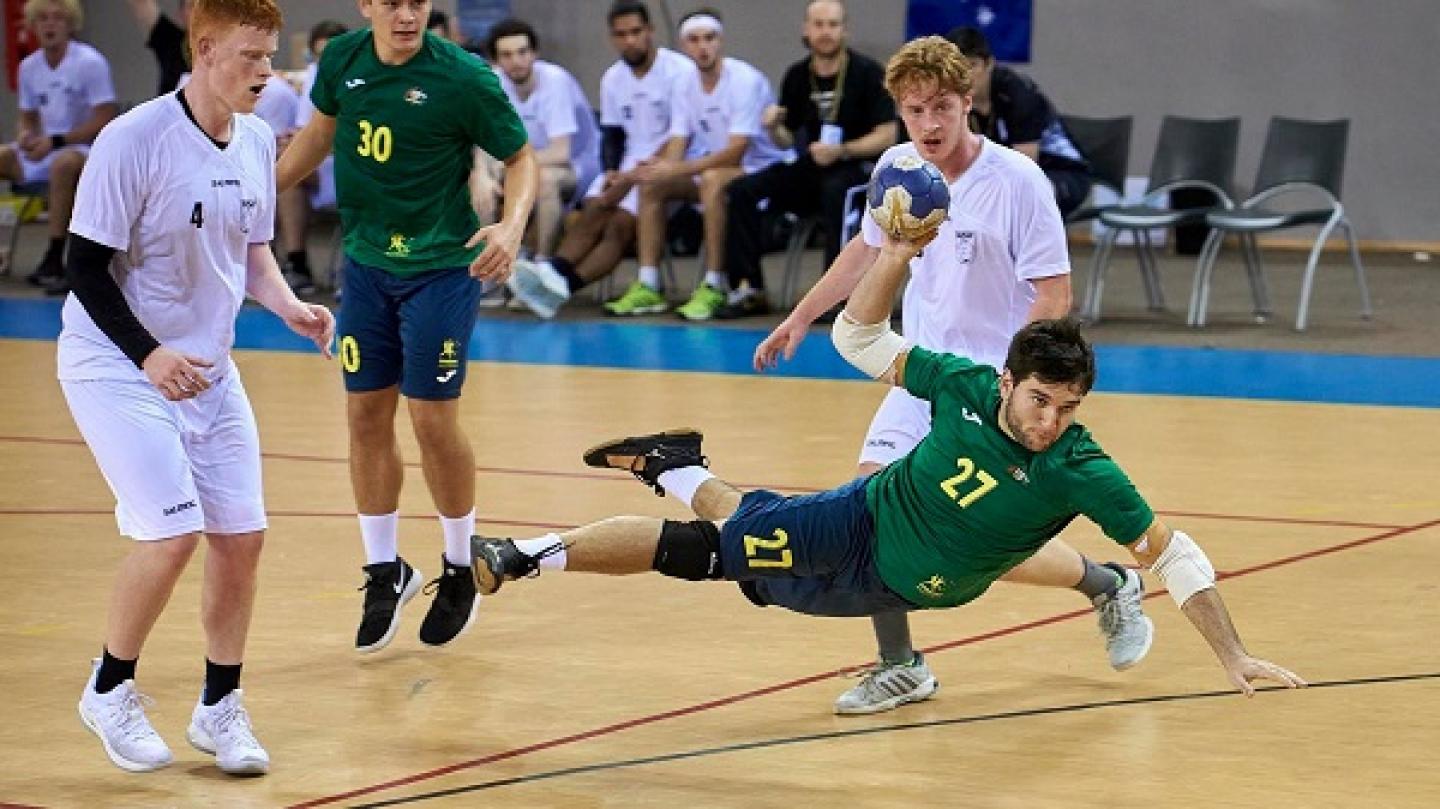 The recent IHF Trophy in New Caledonia represented an important opportunity for teams across Oceania to gain valuable match experience, gauge their level, develop their young players and, in the case of Fiji, make their debut at an international tournament.
Traditionally, Australia and New Zealand have been the strongest nations in the continent overall, but in the younger age category, Tahiti have proved a force to overcome, as they won the two most recent IHF Trophy events prior to 2018. This year, it was Australia (Junior) and New Zealand (Youth) who took the titles, with tough competition from Tahiti and hosts New Caledonia in particular.
As French territories, Tahitia and New Caledonia have something more of a tradition in handball than their Oceania rivals, so both Australia and New Zealand view their respective victories as a significant achievement.
"A particular highlight for me was to see a very professional young group from throughout New Zealand come together with one common goal of taking out the tournament. Handball is a young sport in New Zealand, so it is great that New Zealand is able to compete with countries such as the host nation New Caledonia, where they grow up playing handball in schools and where their technical abilities are so evident," said New Zealand coach Tim Rayner.
"It really does prove to me that with the success New Zealand handball is having, New Zealand will be able to push through to new levels of handball in the future. Tournaments such as this are so critical for the development of handball in our region."
Junior Australia coach, Danish Ricki Lyngsøe, arrived in Australia after working with the Great Britain Junior team from 2015 to 2017. Lyngsøe said that some of the most aspects of the IHF Trophy were that the players had the chance to learn what it takes to be competitive as well as about more specific features of the game, such as how to adapt to different tactics.
"The different types of handball played at this tournament were quite an experience to watch," said Lyngsøe. "In the Under 20s, New Caledonia and Tahiti, the two French Territories, were very strong. They had many good players to choose from. There were many talented players in the Under 18 category and it will be interesting to follow their development."
As winners of the Junior age competition, Australia have now qualified for the IHF Trophy Intercontinental Phase, where they will meet the winners of the various IHF Trophy Continental Phase events across the globe and have the chance to secure a place at the 2019 IHF Men's Junior World Championship.
A boost for awareness and interest
The Fiji Handball Federation, who have been full members of the IHF for only eight months, believe the IHF Trophy was very important for awareness of handball in their nation:
"The experience has given a boost for our athletes, of whom 18 were travelling for the first time, and certainly generated a jump in handball following in Fiji," said Interim President of the Fiji Handball Federation Sainimili Saukuru. "I believe the competition, with the livestreaming, may have just given Handball Fiji the boost to increase interest for this spectacular sport."
Photo: Jun Tanlayco