Four sides seek win after quarter-finals defeat, others aim to end on high
10 Aug. 2023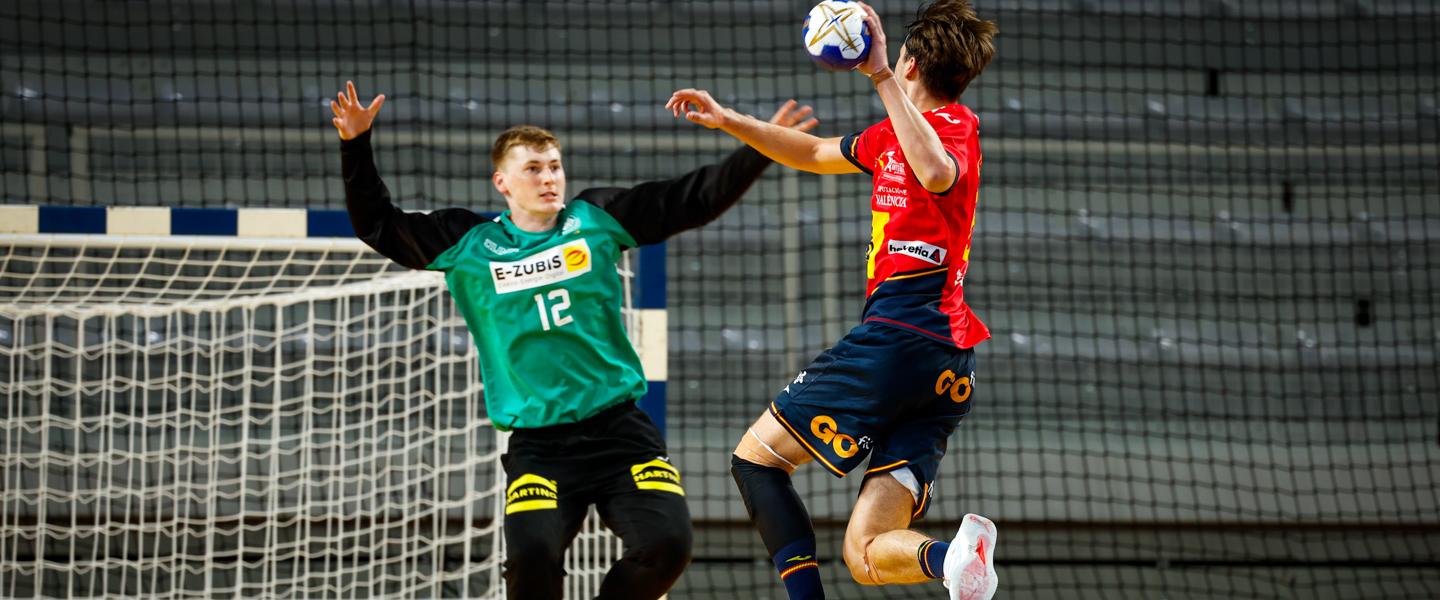 Varaždin will heat up with two placement matches between the sides who have tough defeats in the quarter-finals behind them. Faroe Islands will try to get back on their feet after an extra-time defeat against Egypt and beat Portugal. Germany hope to return back to the winning track against Norway.
Eight sides will learn their faith in Koprivnica as they welcome their last day at Croatia 2023. Debutants Czechia are fighting for the ninth place, Austria already secured their best ranking ever, and Slovenia seek redemption after a poor display against Austria.
Placement Matches 5-8
13:00 CEST Portugal vs Faroe Islands
Faroe Islands failed to qualify for the semi-final after losing to Egypt in the extra-time. Portugal didn't stand a chance against Denmark and ended their hopes of writing an amazing story of Croatia 2023. Now, to end on a high, both sides will try to get back to winning and fight for fifth place on the last day of the competition.
However, it will be a challenging game between the two opponents as they seek a new impetus after tough defeats. The Faroese Oli Mittun is still on top of the top scorers list with 64 goals scored, while Tiago Sousa still leads Portugal with 29 goals. The two are the main players to be stopped if either side wants to win.
With an ability to score easy goals from fast breaks, the defences need to be on a high level. Looking at the statistics, both Portugal and the Faroe Islands have almost equal defensive displays – the Faroese conceded 26,83 and their opponent slightly more, 27.67 goals per game on average.
15:30 CEST Norway vs Germany
Determined Germany had high hopes ahead of the 10th IHF Men's Youth World Championship and were one of the favourites for the medal. After a convincing start, Germany's downfall started with a surprising defeat against the Faroe Islands, and as the draw brought them to the current European champions, Germany had a tough time.
Despite their last results, the Germans have one of the best defences in the competition, conceding 139 or 23.17 goals per game on average. It could be their strongest link while trying to break Norway. Marvin Siemer and Max Günther are their two brightest stars, leading on their internal top scorers' list – scoring 40 and 28 goals, respectively. Conversely, Marius Olseth and Lasse Sunde Lid are still the best Norwegians. The two netted 36 and 35 goals, respectively, while Sunde Lid also found himself in the top 5 assists.
The Norwegian side joined Germany after a tough 33:25 defeat against hosts Croatia in the quarter-finals. With a solution for their opponent's 3-2-1 defence, Norway was able to catch up as Croatia set a six-goal lead. After two straight defeats, Norway will have to face yet another strong team aiming slightly higher.
Placement Match 15/16
12:30 CEST Slovenia vs Islamic Republic of Iran
Slovenia hope to end the 10th IHF Men's Youth World Championship on a more positive note and end their four-game negative streak. They will go head-to-head with the Islamic Republic of Iran, who had a downfall after their great start to the competition and surprising main round qualification.
The Islamic Republic of Iran are coming after a 24:30 defeat against Brazil. Iran were keeping it tight for 25 minutes of the game, but Brazil's 6-0 goal run was decisive for the end result. The Asian side relies on Amirhossein Karami to have yet another great day at the office and to lead them to a victory.
In 2019, Slovenia ranked the worst in the history of the IHF Men's Youth World Championship, placing 15th and they will give their best not to write down the same milestone at Croatia 2023. They hope their defence will deliver them a win against Iran as they are still among the top six defences of the competition.
Placement Match 13/14
15:00 CEST Austria vs Brazil
Brazil returned back to winning after two straight defeats against Egypt and Czechia. They will clash with Austria, who managed to break Slovenia and celebrate. Only three times at the IHF Men's Youth World Championship did Brazil finish worse than 14th. Therefore, no matter how the game against Austria finishes, they can be proud of having their best finish since 2017.
Lucas Gabriel Vieira Da Silva and Elmar Böhm remain their side's top scorers, netting 17 and 28 times. However, Austria will highly depend on the hero of the game against Slovenia – Leon Theodor Bergmann. HC SSV Graz's goalkeeper delivered yet another performance and built the wall by stopping 21 balls from getting through.
Even though they have three wins at the competition, Brazil couldn't beat any European side. Austria might be a stronger opponent on paper, but Brazilians will give the last resort of energy to claim a win against the European team. After ten years of absence, Austria came back to the big stage and eye the best finish in history.
Placement Match 11/12
17:30 CEST Hungary vs Saudi Arabia 
Saudi Arabia will clash with a European team for the third time in the competition. Still, without the win against them, young players from Saudi Arabia will look to end on a high and close their first IHF Men's Youth World Championship in 13 years with celebration.
Hussain Furaij continues to be a pack leader with 47 goals scored so far and he will be their main engine in the fight against Hungary. Having somewhat mediocre attack and defence compared to the top teams, they will need to put the pedal to the metal.
Hungarians seemed like they lost their good game and were left disappointed after defeat against Portugal and the draw with Croatia, thus failing to qualify for the quarter-finals. Their low energy was also felt from time to time against North Macedonia. They were in front in the first half, but North Macedonia took the lead and never let go.
The best defences of Croatia 2023 with Attila Radvánszki between the posts, will try to stop the Asian side and close their appearance with a win even though this ranking will be their worst one in the history of the IHF Men's Youth World Championship.
Placement Match 9/10
20:00 CEST North Macedonia vs Czechia
Czechia aim for their third straight win to close their first-ever World Championship appearance with positive thoughts. Czechia have only two defeats in the whole competition, both from the semi-finalists Spain and Egypt. M18 EHF Championship 2022 winners rely on right wing Filip Matouš and left back Jonáš Josef.
No matter how it will end, North Macedonia secured their best ranking ever after finishing 13th in 2019. The young Macedonian team progressed with each match at the competition and apart from two defeats against Scandinavian teams Norway and Denmark, they were victorious throughout. Their fighting spirit is their main force, as they never give up.
This will also be the clash of two M18 EHF Championship 2022 winners –Czechia won their respective Championship 1 held in Israel and the Macedonians won Championship 2 in Latvia. Debutants for Czechia surely have a strong impetus to write down yet another milestone in their handball books.
Photo: Croatia 2023/Kolektiff images