Brazil aim to continue regional dominance at 1st SCA Beach Handball Championship
10 Jul. 2019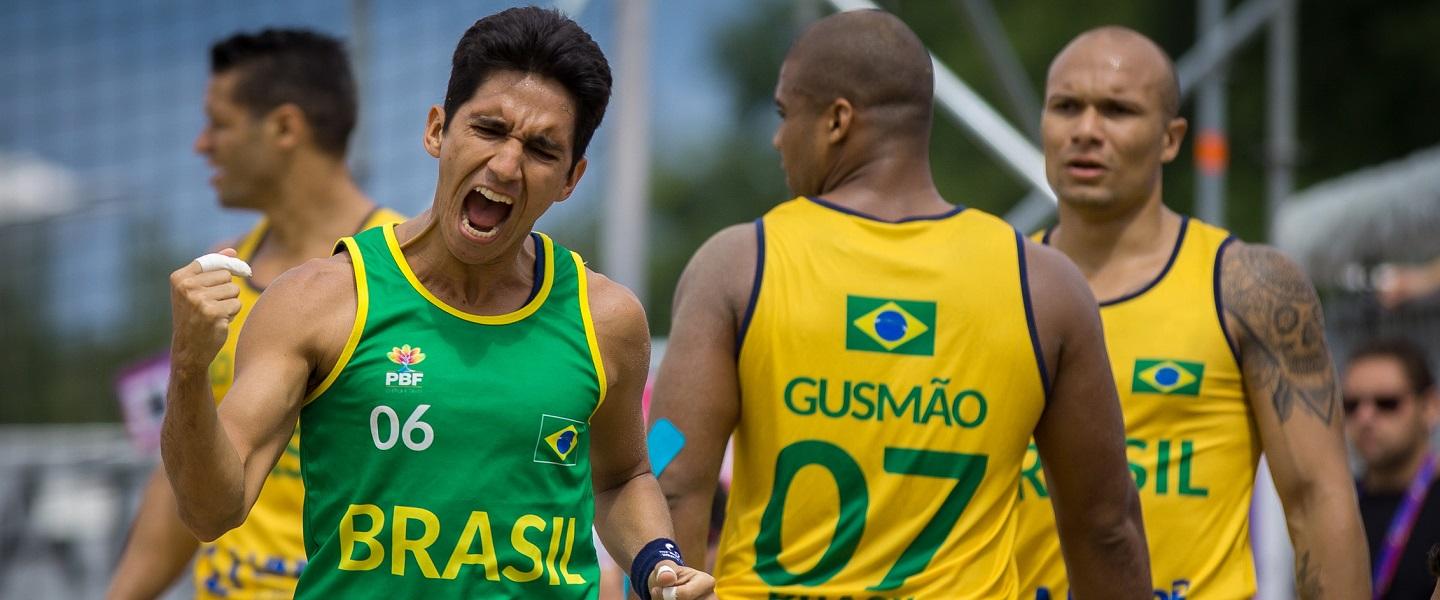 The 1st South and Central American Beach Handball Championship throws off in Marica, Brazil on Thursday, with a total of seven nations vying for the men's and women's titles. Argentina, Brazil, Chile, Paraguay, Uruguay and Venezuela will contest both the men's and women's competitions, and Ecuador will play the men's championship only.  
Alongside the titles, the SCA Beach Handball Championship will decide eight places – one each in the men's and women's competitions at the 2019 World Beach Games in Qatar and three each in the men's and women's tournament at the 2020 IHF Beach Handball World Championship in Italy. 
After many of these nations contested the Pan American Beach Handball Championship for several years, 2019 is the first instance where the continent is divided into two competitions. While the SCA Beach Handball Championship is played, from July 11 to 14, the 1st North America and the Caribbean Beach Handball Championship will take place in the Port of Spain, Trinidad and Tobago. 
Brazil have indisputably the strongest history at the Pan American Beach Handball Championship, having won four out of six women's titles contested and seven out of eight in the men's. The only other nation to have raised the trophy in the years the men's Pan American Championship was played, from 1998 to 2018, was the USA, in 2016. In the women's competition, Uruguay managed to take the title twice – at the first edition, in 2004, and in 2016. 
If Brazil win the trophies at the 1st SCA Beach Handball Championship, the places at the World Beach Games will go to the second-ranked sides, as Brazil are already qualified in both categories. As the current world champions, Brazil's men's team are also already qualified for the 2020 World Championship. Therefore, if they claim the SCA title, the teams ranked second to fourth will celebrate a World Championship berth. 
In both the men's and women's competitions, the teams will play each other once in a round-robin format before the top four sides in each championship proceed to the semi-finals, starting on July 13. In the women's championship, hosts Brazil will open their campaign against Chile, before the men take on Ecuador in their first clash. 
Update: In case of a non-participation of Venezuela, only two teams in each competition claim a 2020 World Championship place as, according to the rules, at least six teams must compete for three places. Without Venezuela participating, only five teams would compete in each category due to the fact that Brazil's men team are already qualified.