Placement Round 9-12: Dominica defeat Barbados in high-scoring match
13 Apr. 2019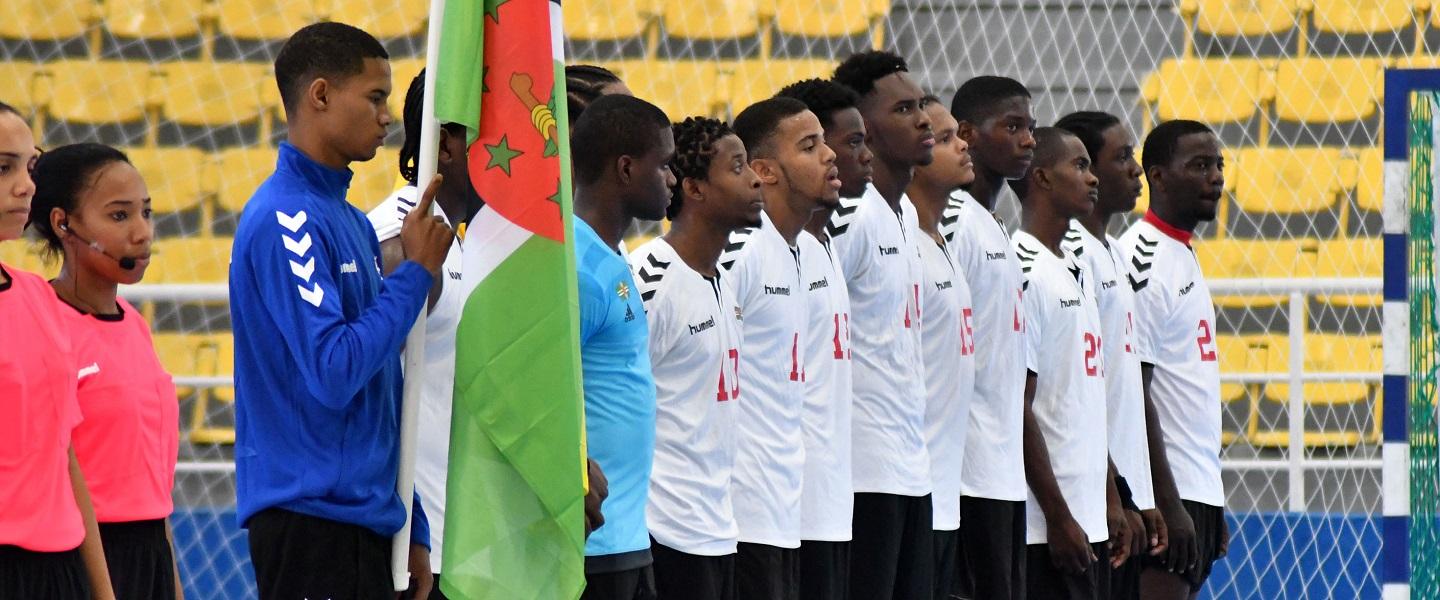 Barbados vs Dominica 30:39 (16:21)
The penultimate competition day of the 1st IHF Men's North American and the Caribbean Emerging Nations Championship started with a 30:39 win for Dominica against Barbados.
In the first 15 minutes of the match, Pabellon de Balonmano saw an even match, with Dominica leading by one halfway through the first 30 minutes. Then, they slowly started pulling away and went into the half-time break five goals in front (21:16).
Back on the court, Dominica were in control while Barbados struggled in attack. Finally, Dominica claimed a nine-goal victory in a high-scoring match, 39:30.
Top scorer of the match was Dominica's Nathan Sebastien with 11 goals out of 15 attempts, followed by his teammate Camille Regy with 10.
Tomorrow, Dominica face Trinidad and Tobago, while Barbados meet Saint Kitts and Nevis in the last Placement Round matches.
Photo: Ernesto Beltré