Placement Round 9-12: Dominica take first win in Santo Domingo
11 Apr. 2019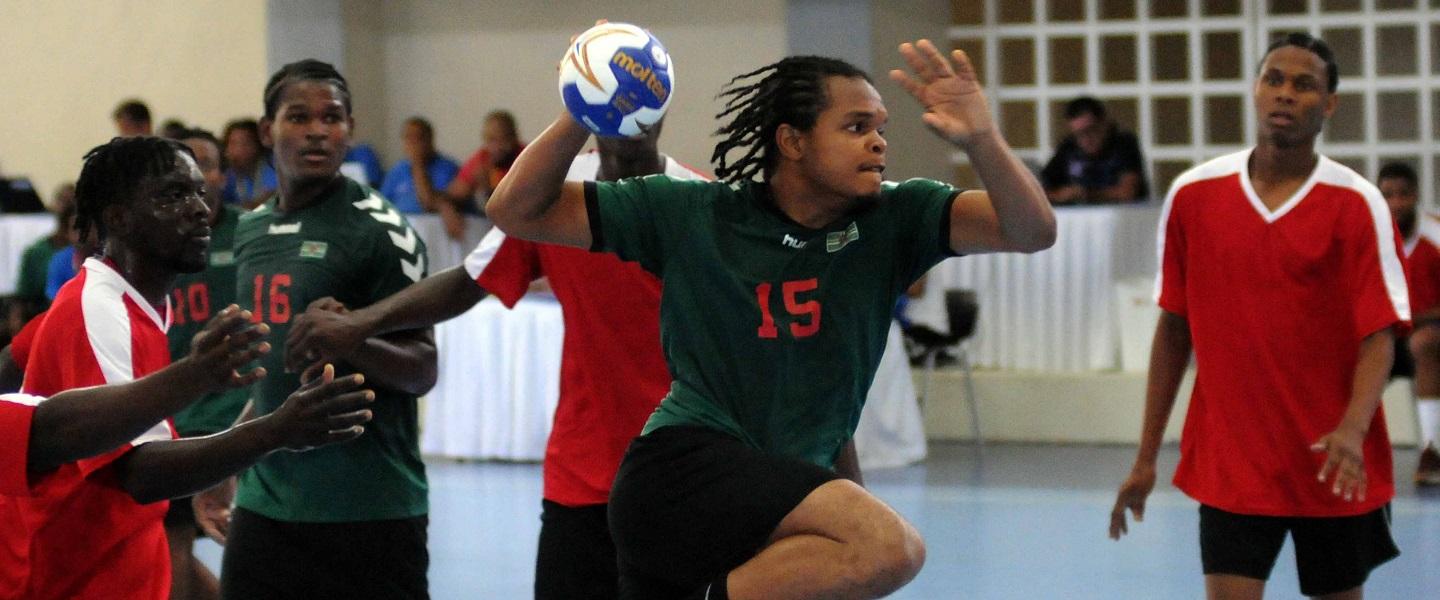 Dominica vs Saint Kitts and Nevis 31:28 (16:13)
In the first match of the day in Santo Domingo, Dominica faced Saint Kitts and Nevis in the Placement Round 9-12, claiming a three-goal win after exciting 60 minutes.
Dominica started the first half with a 3:0 run before Saint Kitts and Nevis found their way into the game in the fifth minute with a fast break goal. Three times, they came within one but were never able to level the game. At the half-time whistle, the scoreboard read 16:13 in favour of Dominica.
In the second 30 minutes, Saint Kitts and Nevis did not manage to close the gap and even though they put up a good fight and ended this half 15:15. Unfortunately for them, this still meant a three-goal loss in the end, 28:31.  
Top scorer of the match with 11 goals was Jermaine Francis (SKN).
Photo: Carlos Alonzo