Match schedule released and tickets on sale for 2023 IHF Women's World Championship
01 Mar. 2023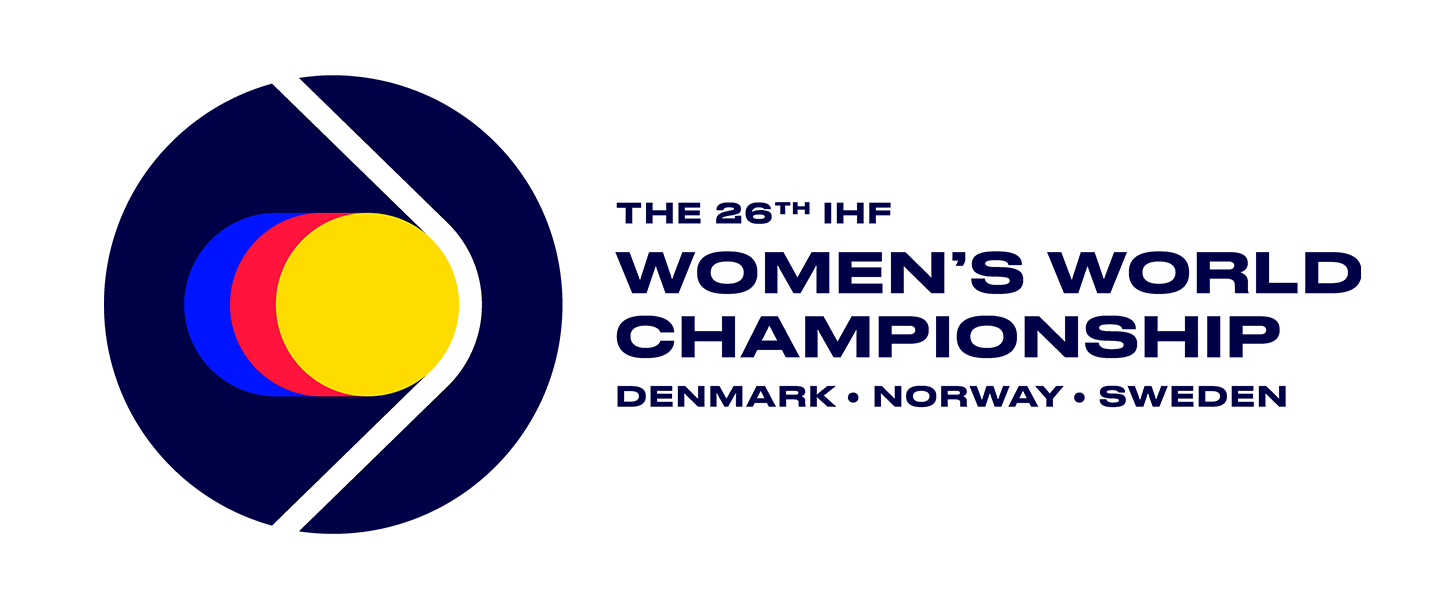 The 26th IHF Women's World Championship, the first to be hosted by three countries – Denmark, Norway and Sweden – will take place between 29 November and 17 December 2023 in six venues, two in each country, with the final weekend being scheduled in Herning, Denmark.
The preliminary round, which contains eight groups of four teams each, will be played in five venues – two each in Denmark and Sweden and one in Norway.
Groups A and B are scheduled to be hosted by Sweden, in the Scandinavium in Gothenburg and the Helsingborg Arena, while Groups E and F are due to be played in Denmark, in Frederikshavn and Herning. Last but not least, Groups G and H will be played in Stavanger, Norway.
The competition will start on 29 November with two matches in Group G and two matches in Group C in Frederikshavn, while the preliminary round concludes on 5 December with matches in Group A in Gothenburg and Group E in Herning.
The main round starts on 6 December with four venues to host the four groups – Gothenburg in Sweden, Frederikshavn and Herning in Denmark and Trondheim in Norway. This competition phase concludes on 11 December, while Frederikshavn is also due to host the President's Cup, which spans between 6 and 13 December.
The quarter-finals are now set for two different days, with the first two being scheduled for 12 December in Trondheim, while the other two are played on 13 December in Herning.
The placement matches and the semi-finals will be played on Friday, 15 December, while the final and the bronze medal match, as well as the placement Matches 5/6 and 7/8, are set for Sunday, 17 December.
The Jyske Bank Boxen will host the final weekend in Herning, where the final of the 2015 IHF Women's World Championship, won by Norway (31:23) against the Netherlands, was played.
With exactly nine months before the start of Denmark/Norway/Sweden 2023, the official website of the competition has also been revealed. It can be accessed at www.aimtoexcite.com, where tickets for the competition are also available, for every match, including the final weekend in Herning.
17 teams have already sealed berths for the 2023 IHF Women's World Championship, with Denmark, Norway and Sweden already qualified as hosts. France, Montenegro and the Netherlands have earned their tickets at the EHF EURO 2022, Angola, Cameroon, Congo and Senegal went through via the 2022 CAHB African Women's Handball Championship, Argentina and Brazil represent the South and Central American Conference, while the Republic of Korea, Japan, the Islamic Republic of Iran, the People's Republic of China and Kazakhstan have earned their tickets at the 2022 AHF Asian Women's Handball Championship.
Photo: Denmark/Norway/Sweden 2023