Tournament 2: France face familiar foes with Tokyo 2020 berth on the table
14 Mar. 2021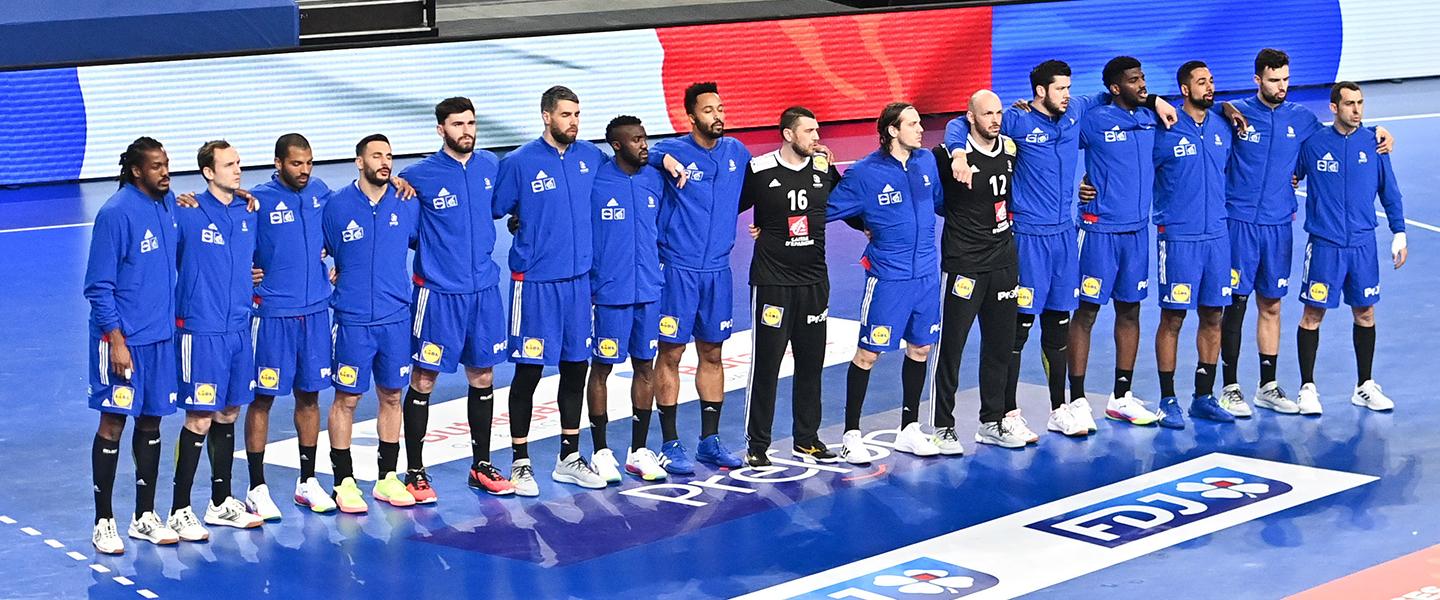 After two roller-coaster days in Montpellier, nothing is set in stone, with all four teams having at least a mathematical chance to claim one the two places that will send them to Tokyo 2020.
While France can afford to lose their game against Portugal, the 'Heroes of the Sea' and Croatia face must-win games on Sunday.
Croatia vs Tunisia 18:30 CET
It is far from a perfect tournament for Croatia, but the two-time Olympic champions are still in with a big chance for a ticket to Tokyo 2020.
True, they will need some help from France, but their last-gasp win against Portugal on Saturday (25:24), drastically improved their chances after Friday's 26:30 loss against France.
A win against Tunisia does not ensure, however, their safe passage to Tokyo, as Croatia will claim the spot only if Portugal do not beat France in the last game of the tournament.
"It seems that we cannot win without the drama. But I expect a calmer match tomorrow against Tunisia, despite them being a very good side," said Croatian coach Hrvoje Horvat after the victory against Portugal.
Indeed, Croatia seem to fulfil their potential only during one half at the Tokyo Handball Qualification 2020, and faltering in the other, as displayed against both France and Portugal.
However, Tunisia conceded the second-largest number of goals out of the 12 teams that are participating in the Tokyo Handball Qualification 2020 – 73, only one less than Chile.
Yet, Horvat knows the recipe for success, taking a page from former coach Lino Cervar, for whom he served as an assistant in the past four years.
"Defence wins games, therefore we need a top defence against Tunisia," added Horvat.
However, Croatia will still need serious improvement in attack, scoring only 51 goals in the first two games, the second-lowest amount in the the Tokyo Handball Qualification 2020, one goal more than Brazil.
Right wing Ivan Cupic scored 19 goals against France and Portugal, while key centre backs Luka Cindric, Domagoj Duvnjak and Igor Karacic only switched on their potential at times.
Portugal vs France 21:00 CET
Six weeks ago, Portugal needed a win against an already-qualified France to progress for the first time ever in the quarter finals at the IHF Men's World Championship. The unexperienced Portuguese side collapsed and conceded a 32:23 loss, one of their worst in recent memory.
Now, the 'Heroes of the Sea' find themselves in the same position, with an Olympic Games berth at stake.
The maths is simple: win and proceed to Tokyo 2020, draw or lose and their fate will be out of their hands. It is a tough task for a side that went through a lot in recent weeks and conceded a crucial loss against Croatia on Saturday (24:25), after leading by six with 25 minutes to go.
On paper, it looks easy, but on the court, the task will be challenging. France bulldozed their way to two wins against Croatia (30:26) and Tunisia (40:29) in the first two days of the tournament they host in Montpellier and want to cap it off with another win.
Yet, France, who are not through just yet despite their two wins, can proceed to Tokyo 2020 even if they lose by as many as six goals, if Croatia win against Tunisia.
"We will go out there to try and win the game. France are a strong team and cannot take the court to try and limit the damage. We will try and win to seal the ticket to Tokyo, there is no other way for us," said France's coach, Guillaume Gille, after the 40:29 win against Tunisia on Saturday evening.
In seven competitive games between the two sides, Portugal won twice, including a masterstroke display at the EHF EURO 2020 last January (28:25), which sealed France's exit in the group phase for the first time ever in the new format.
Yet, the 32:23 win at Egypt 2021, where France were clearly better and sharper, should serve as a warning for an ailing Portuguese side.
The usually flamboyant Portuguese side were in tatters after Croatia bounced back and capped off a superb comeback to take a 25:24 win on Saturday, in a game that could prove crucial for the 'Heroes of the Sea'. 
Portugal might never come closer to an Olympic berth than this and Paulo Pereira, the team's coach, bemoaned the result.
"We are all humans, we all make mistakes. Now we have to own up to them and face France, a very strong side. It is probably the toughest game we have to play here," said Pereira after the loss against Croatia.
Portugal might be hampered even more as their creative playmaker Miguel Martins got injured during the game against Croatia.
"It is unlikely he will play against France, we do not expect him to be fit," added Pereira.
Photo: FFHandball / Icon Sport