Group II: Three teams still in the race for second quarter-final spot
25 Jan. 2021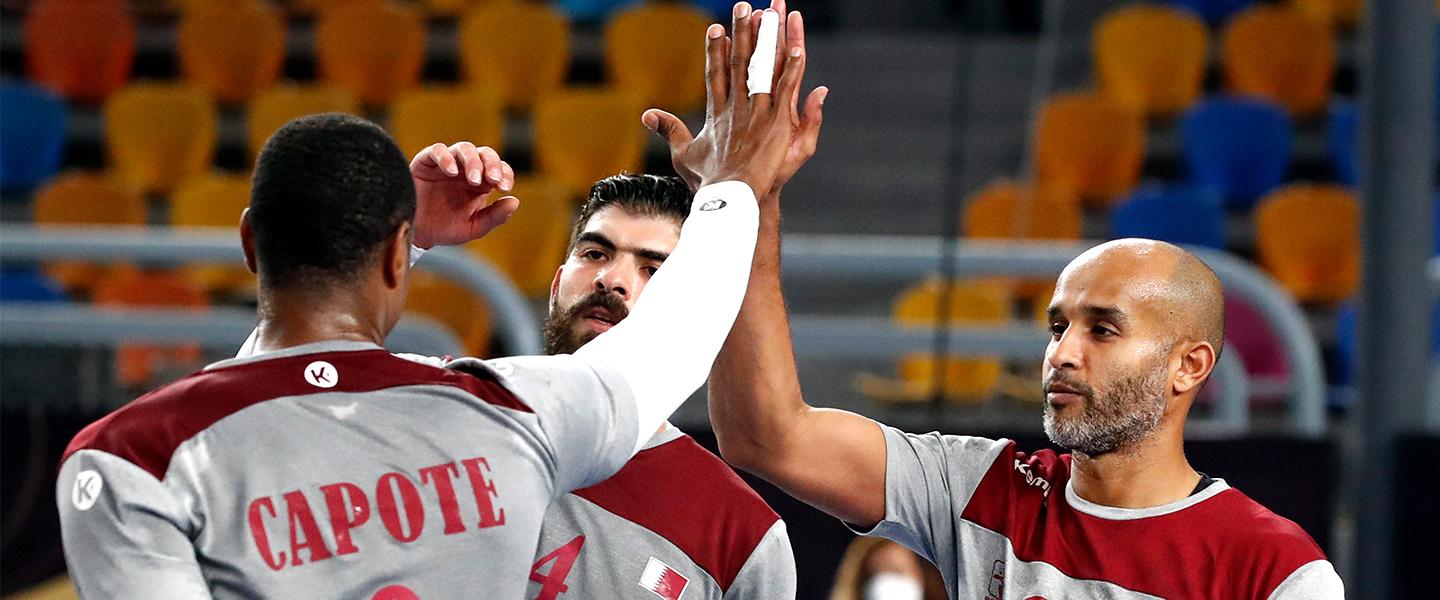 While defending champions Denmark are already through to the quarter-final and have secured the top position in main round Group II, three more teams still have a chance to finish second.
For both Argentina (six points) and Qatar (four points), their direct encounter will be crucial. Croatia (five points) are set to play against Denmark and even if they win, they would still need help from Qatar to be able to advance.
Bahrain vs Japan 16:30 CAT
Both Asian teams have no chance to reach the next stage, as Bahrain sit at the bottom of the group with zero points, and fifth-placed Japan have one point.
In case of a victory, Bahrain will pass their rivals to finish fifth, while Japan need at least a draw to retain their current position.
In any case, both sides have already reached their goal at the tournament by progressing to the main round. However, each of them is determined to end the competition with a victory. 
Two years ago, Bahrain and Japan also met at the World Championship, and Bahrain claimed a narrow 23:22 win in the preliminary round. Now, their match is expected to be hard-fought yet again, and both sides want to leave Egypt with their heads held high. 
Argentina vs Qatar 19:00 CAT
A surprise win against Croatia lifted Argentina to the second position in Group II, and they took their fate into their own hands. 
A win or a draw against Qatar will see the South Americans through to the quarter-final, while a defeat will end their hopes of staying in title contention.
The 'Gladiators' have a good chance of improving their best-ever result at an IHF Men's World Championship, a 12th place in 2011 and 2015, as a quarter-final place would propel them into the top eight of the world. 
"We want to go as far as we can at this tournament," said Argentina's coach Manolo Cadenas, calling the victory over Croatia "epic".
Ironically, that result helped Qatar to stay in the quarter-final race as well. However, now the Asian team not only need to beat Argentina, but also should rely on Denmark beating Croatia.
Rafael Capote, who played his first match at the tournament against Bahrain on Saturday, has certainly added some fire power to Qatar, so Argentina's primary task in defence will be holding him and Frankis Marzo back.
It will be the fourth encounter of these two teams at the World Championships. While Argentina earned a 30:26 victory in 2013, Qatar went on to win in 2017 (21:17) and 2019 (26:25). 
They also met in a friendly match prior to the current World Championship, and Qatar were the better side again, claiming a 24:22 victory. 
Denmark vs Croatia 21:30 CAT
With five wins in as many matches, title holders Denmark seem unstoppable, as they have already secured not just a quarter-final spot but also the first position in the group.
The last main round match against Croatia will not change anything for the Danes, yet their coach Nikolaj Jacobsen is taking this game seriously.
"I am not going to spare any players," he said, hoping that the two Hansens, Mikkel and Johan, will be back in action. On Saturday, both had to miss the match against Japan due to stomach problems.
In turn, Croatia's coach Lino Cervar was very disappointed by the defeat against Argentina: "I'm surprised by the way my team played the decisive match at the World Championship, but I'm responsible as a coach. I'm not used to losing games like this," he said.
However, the Balkan side will try to reach the quarter-finals – on Monday, they need a win against Denmark and Argentina's defeat in the match against Qatar.