Day two in Buenos Aires names six semi-finalists
10 Nov. 2022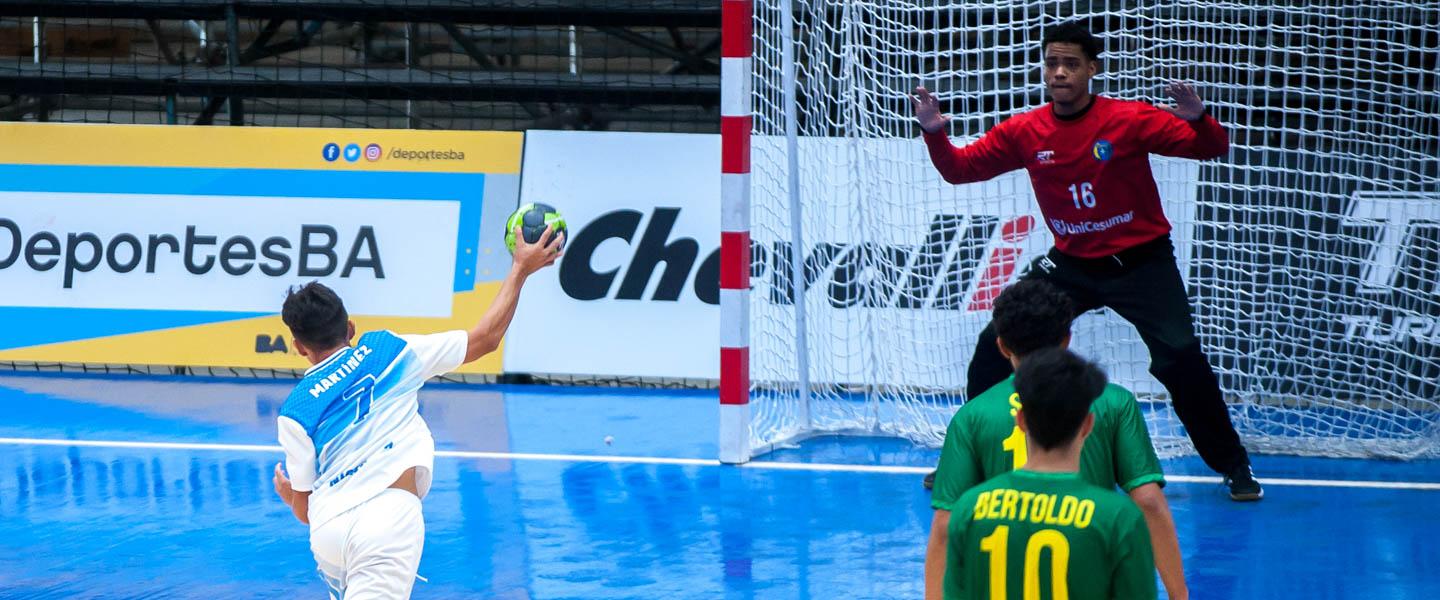 At the Continental Championships of Central & South America in Buenos Aires, six semi-finalists were named on Wednesday, 9 November 2022, including all four at the youth age category and two at the junior event.
At the youth (U18) competition, Brazil and Uruguay secured their progression from Group A following their second straight victory. The Brazilians claimed the biggest win of the day (50:18) against Nicaragua. At the same time, Uruguay had the upper hand against Guatemala (28:15).
 
On Thursday, Nicaragua face Guatemala at 8:45 local time, while Brazil and Uruguay will fight for the first place in the group at 15:45.
Argentina and Chile booked their semi-final tickets in Group B after the Argentines proved too strong for Paraguay (39:15), and Chile beat Venezuela 38:13. On day three, Venezuela and Paraguay face off at 12:15, while Argentina meet Chile at 19:15.
The same two nations, Argentina and Chile, have already advanced from Group A at the junior (U20) tournament. On Wednesday, Argentina defeated Guatemala 43:12, and Chile had the upper hand against French Guyana (26:19). On Thursday, French Guyana and Guatemala meet at 10:30 and Argentina face Chile at 21:00.
At the same event, the situation in Group B is less clear after day two, as Costa Rica bounced back from their opening defeat against Brazil, beating Uruguay 29:22. In the other match, Brazil claimed their second consecutive win in style (36:13) against Paraguay.
Brazil top the group with four points, while Costa Rica and Uruguay are level on two points, and Paraguay has zero points. In the decisive games on Thursday, Costa Rica meet Paraguay at 14:00, and Brazil face Uruguay at 17:30.
You can find statistics and more information here and follow the games on Youtube.
Photo: Coscabal/CAH