Cook Islands Beach Games prove instant hit for beach handball
08 Feb. 2021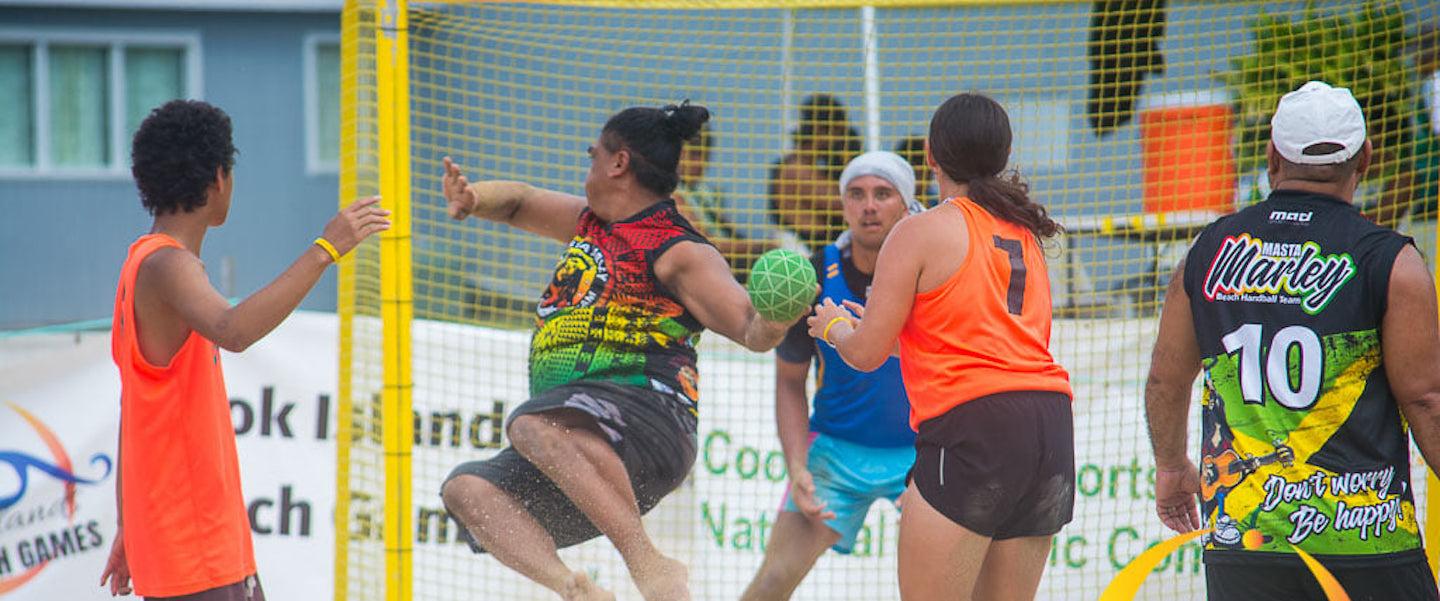 Despite the ongoing COVID-19 pandemic, sports can still be played and enjoyed by players and fans alike, as highlighted by the 27th IHF Men's World Championship, which took place in Egypt throughout January.
On the other side of the world, January also saw beach handball come back in the Cook Islands Beach Games.
Hundreds of players took part in the event, which took place between 11 and 23 January, with beach handball, volleyball, touch rugby, 3x3 basketball and beach soccer featured in the competition.
A record twelve mix open teams and three masters teams (40 years and above) registered for the beach handball competition, with 30 games played over three days, between 18 and 20 January.
After the two days of the preliminary round, eight games were featured in the last day of the competition, which saw the final rounds being played.
In the master mix competition, the Master Marleys enjoyed a 2:0 win over Palmerston in the final, with the Masters Brew Crew team finishing third, after losing the semi-final against Palmerston, 2:1.
The mix open competition had a clear favourite, with the Brew Crew Kona's Off taking a compelling 2:0 win in the final against Labong, while The Seen Team enjoyed a 2:1 win in the bronze medal game against the Pepe Ziggy team.
On their way to the gold medal, the winners swept their opponents, dropping only one half throughout the competition.
With a plethora of beaches to choose from, the development of beach handball in Cook Islands has been accelerated in the past years, as shown by the record 15-team line-up for this year's Beach Games.
For more on the Cook Islands Beach Games visit the Cook Islands Sports Facebook page.