Beach handball featured at Cook Islands Beach Games
07 Jan. 2021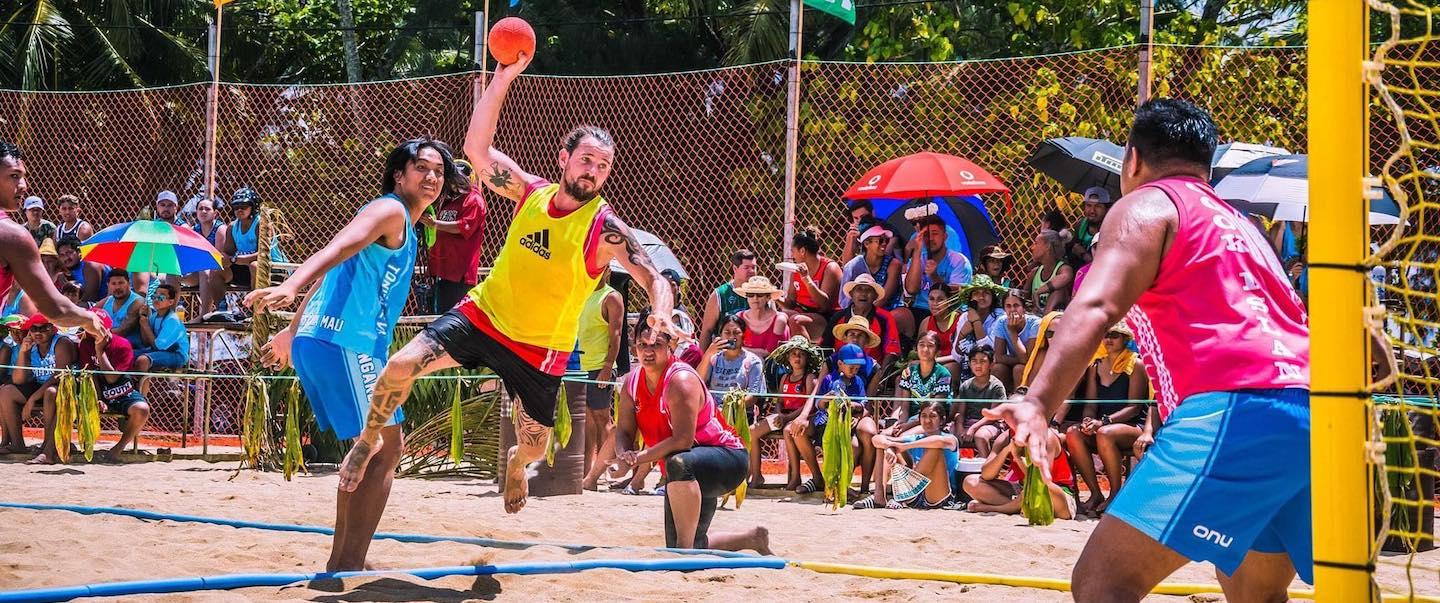 Beach handball is on the docket once again at the Cook Islands Beach Games, scheduled to start next week until 23 January. 
Alongside beach handball, the two-week event will feature volleyball, touch rugby, 3x3 basketball and beach soccer.
Twelve mix open teams and three masters teams (40 years and above) have already signed up for the handball competition, a record for the Games.
The mix open competition will have 12-player teams, featuring both men and women, with the requirement of at least one woman on the court at all times.
"Our legacy is to empower more women to play and they can further improve when they are playing in such a competition, it is a quicker way for us to develop our women players," said President of the Cook Islands Handball Federation Makiroa Mitchell John.
With a plethora of beaches to choose from, the development of beach handball in Cook Islands has been accelerated in the past years, as shown by the record 15-team line-up for this year's Beach Games. 
Kia Orana kotou katoatoa!...We're BACK!!.. Cook Islands Beach Games is NEXT WEEK!. Programme and further information will be posted up very soon. WATCH THIS SPACE!!....#2021beachgames #CISNOC

Posted by Cook Islands Sports on Tuesday, January 5, 2021

However, the Cook Islands will not play internationally throughout 2021, due to COVID-19 travel restrictions. Only domestic matches are permitted at the moment, until travel bubbles in Oceania are established between countries.
The beach handball competition will take place in the second week of the Games between 18 and 20 January, with the final match day deciding the winners of the tournament.
You can follow the Cook Islands Beach Games on the Cook Islands Sports Facebook page.