Beach handball gold to Mauke at successful Cook Islands Games
23 Oct. 2020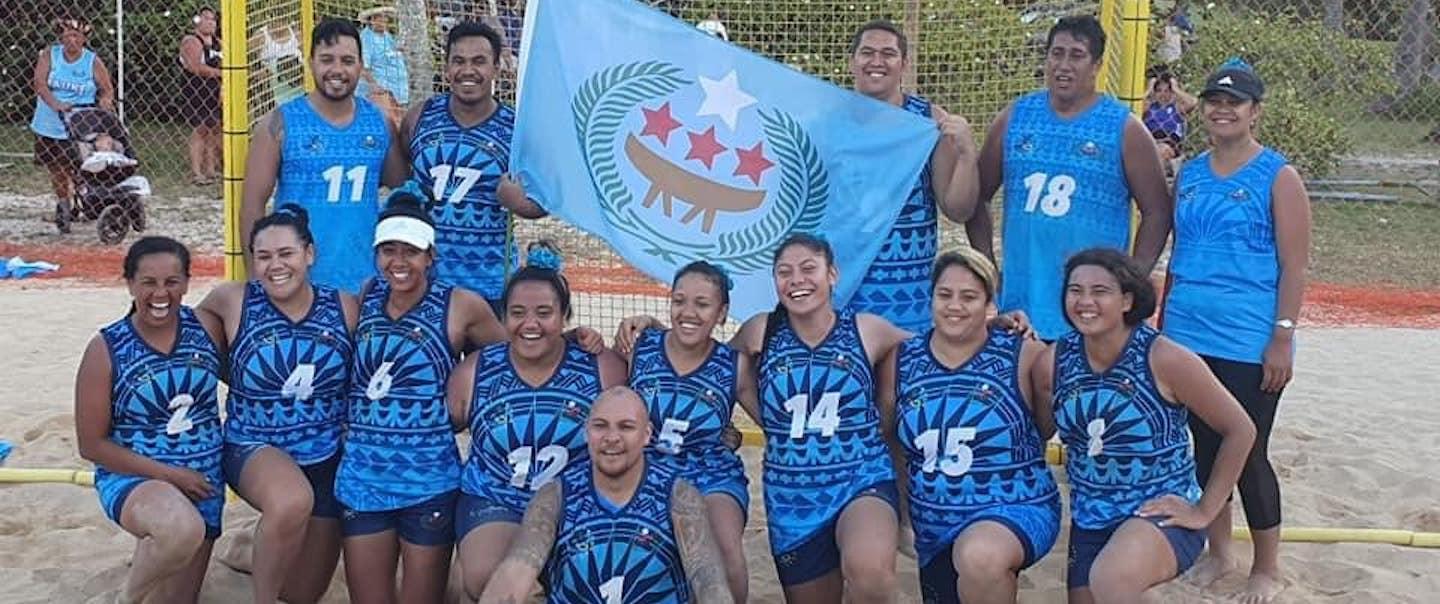 The revived Cook Islands Games have taken place with great success, with nearly 4,000 participants involved in the inter-island multi-sport competition as either athletes, officials or volunteers. The island of Mauke were the overall winners, after taking medals in all 21 sports they competed in – including beach handball. 
With the Cook Islands Games run across a two-week period from 3 to 17 October, the handball competition was featured on day one. While Mauke celebrated the gold medal, Raratonga claimed silver and Atiu earned bronze. The beach handball medal was therefore Mauke's first on the race to top the overall table. 
The Cook Islands Games are being lauded as very positive for the small nation, as a wealth of new talent has been exposed through the showcasing of the 25 sports. 
"We have seen some great sporting performances, we have seen national records broken, we have seen new stars emerging," said President of the Cook Islands Sports and National Olympic Committee Hugh Graham. 
"The Games and the way we have applied them has shown how sports brings people together, especially in this fragile world that exists today.
"We have brought together 11 islands, 24 national federations, and over 3,000 athletes."
The Cook Islands Games were revived for 2020, after last taking place in 2015. Now, it is clear the Games will continue, with the next event in 2022 already being anticipated following what was the biggest event in the Pacific this year. 
"This was a world class effort from the people of the Cook Islands, for embracing, for owning and for making these Games the spectacle that we have witnessed over past two weeks," said Prime Minister Mark Brown at the closing ceremony. 
"I am very pleased to announce tonight, that the government is committed to supporting the next Cook Island Games in two years time.
"All the athletes, both young and old, professional and beginners, winners and place getters – because there are no losers in the Cook Island Games – the class and magnitude of these Games has been impressive and together as one, we have moved our nation."