Beach handball featured at upcoming Cook Islands Games
01 Oct. 2020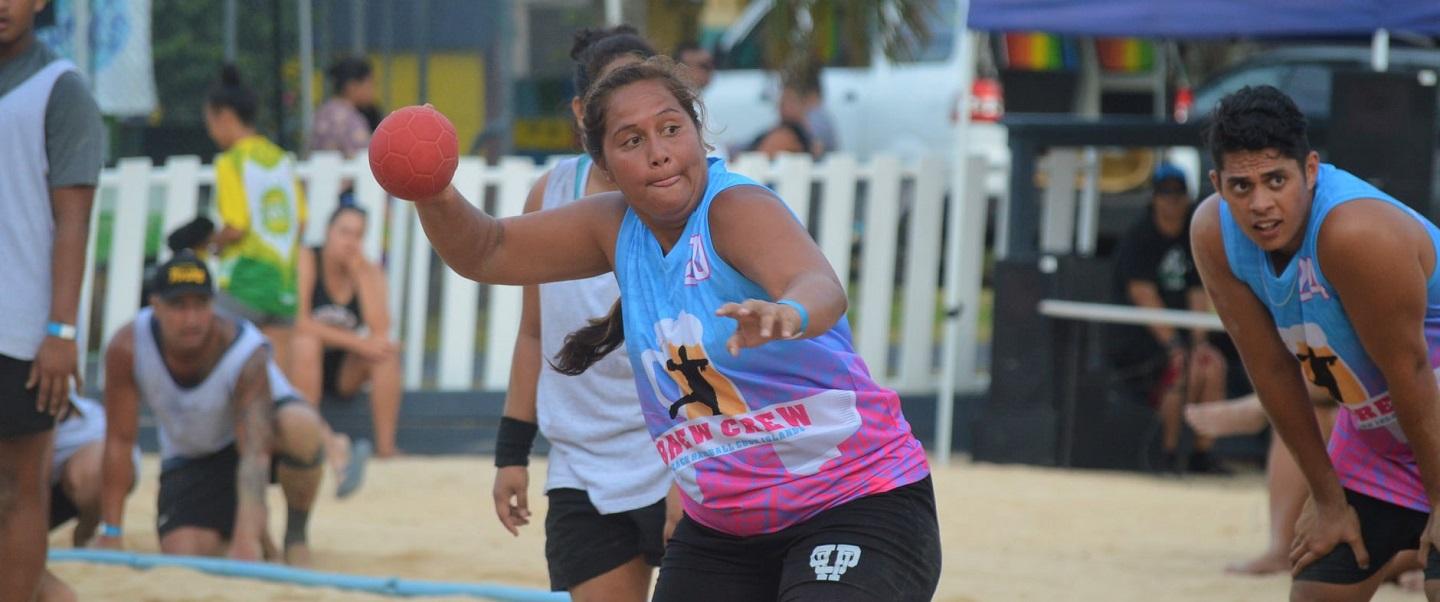 Beach handball will be one of more than 20 sports featured at the Cook Islands Games, scheduled to take place from 3 to 17 October in Raratonga. More than one-fifth of the country's small population of just under 17,500 are expected to compete in what will be an important community event. Eleven beach handball teams from the country will meet on the sand to play for the title.
For the Cook Islands, one of the main consequences of the COVID-19 pandemic has been isolation. In Oceania, travel restrictions between countries have been strict, making it all the more important to come together as a local community. That is why the Games have been revived for the first time since 2015. 
"Social and physical distancing measures, lockdowns of businesses, schools and overall social life, which have become commonplace to curtail the spread of the disease, have disrupted many regular aspects of life, including our nation's sport and physical activity," Cook Islands Sports and National Olympic Committee Secretary General Owen Lewis told Inside the Games.
"The Cook Islands Games represents a restart of sport and a celebration of our inclusive society, that bridges community participation and sporting excellence and offers Cook Islanders from all ages and Islands the opportunity to be part of the Cook Islands exciting sporting landscape."
The Cook Islands Games were last held in 2015. In 2020, 11 of the 15 islands that comprise the Cook Islands are expected to participate. 
"We have about 3,500 athletes that will be participating in 24 sports. We're expecting about 300 technical officials and about 400 volunteers to help out, so it is a huge Games, a huge undertaking in such a short short [sic] time to organise," President of the Cook Islands Sports and National Olympic Committee Hugh Graham told Radio New Zealand.
Beach handball was also part of the Cook Islands Beach Games Festival held in January. The Cook Islands Handball Federation has been an IHF Member Federation since 1999, focusing mainly on beach handball development.
You can follow the Cook Islands Sports on Facebook.
PHOTO: Cook Islands Sports