Cook Islands expanding beach handball popularity and talent pool in national beach games
24 Jan. 2023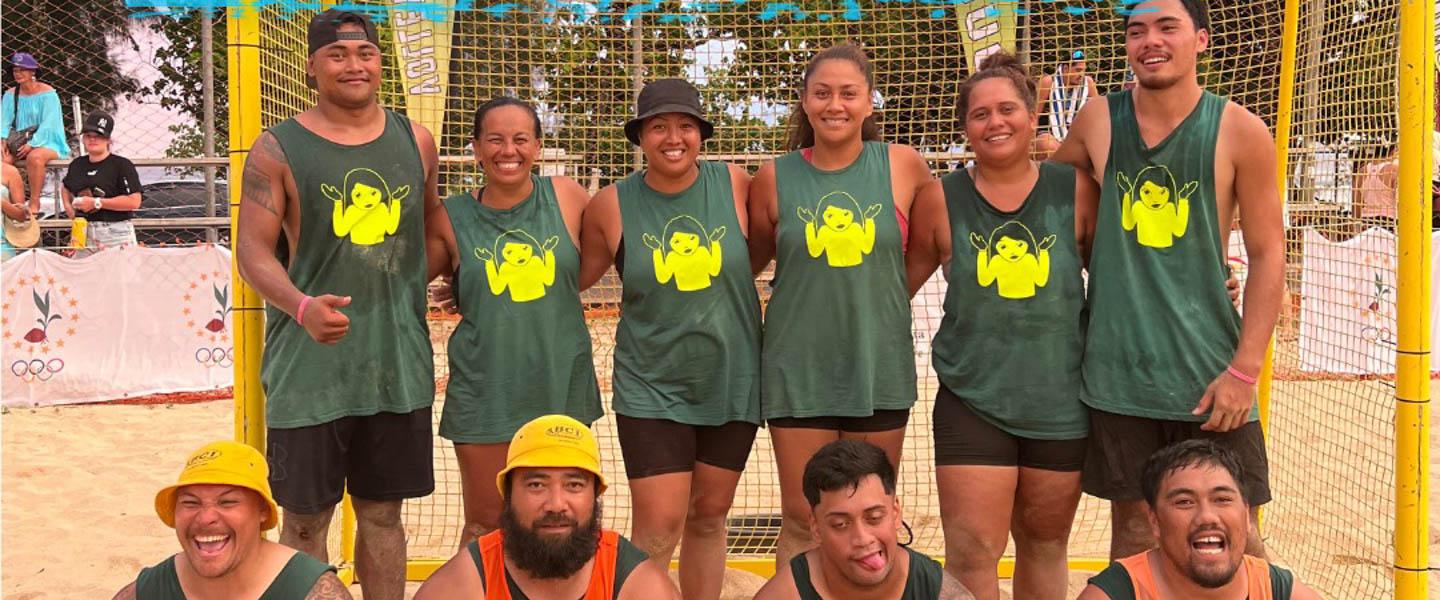 Beach handball formed a large part of the competition at the Cook Islands Beach Games 2023, which was recently completed on the island nation in the South Pacific Ocean.
Held from 6 to 21 January, the Beach Games saw Handball Cook Islands assist Cook Islands Sports and the National Olympic Committee with beach handball at the event which features and promotes a variety of beach-based sports.
In addition to beach handball, beach football, beach volleyball, beach touch (rugby), AirBadminton, beach netball and 3x3 basketball all had competitions across the two weeks.
With beach handball continuing to gain popularity in the country, the competition was played over two days featuring 16 matches at the Nikao beach courts in Rarotonga.
Eight mixed teams were initially split into two preliminary groups. Pool A featured IDK, Outlaws, Manihiki and Red Bulls, while Pool B consisted of Mighty Mermans, Portugal, Purple Pride and Nukz Power.
The top two teams in each pool then played off against each other in the semi-finals, with IDK winning the final against the Mighty Mermans and Outlaws taking bronze.
The competition was not only about the podium places; it was also used for talent identification, with Handball Cook Islands planning a future local competition and national training squad later this year.
"It was a good opportunity for us to recruit and scout players for this discipline," said Handball Cook Islands president Makiroa Mitchell-John to local media after the event.
 
"We saw an influx of younger players who don't play other sports and this has increased our recruitment pool. We were also able to train technical officials, which is not an easy job to do - the referee is the most important person in the game; without them there is no game.
"On behalf of Handball Cook Islands, we would like to thank Cook Islands Sports and our National Olympic Committee, who organised this event, and all the teams who participated in these matches – we look forward to seeing you all in our local competition."
Photo: Cook Island Sports