Nigeria and Guinea claim titles at Men's IHF Trophy Continental Phase Africa
21 Jan. 2023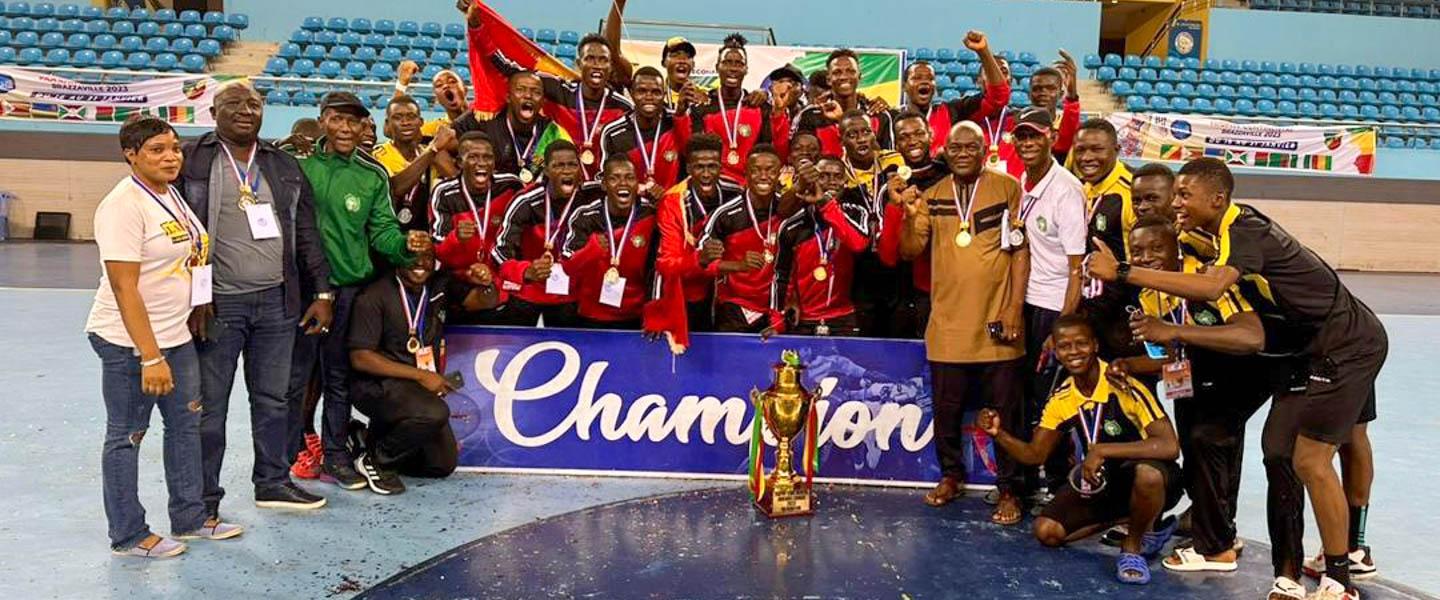 Friday 20 January was the final day of the Men's IHF Trophy Continental Phase Africa, which took place in the Congolese capital Brazzaville. 
The winners in both age categories were determined, as Nigeria won the youth (U18) competition and Guinea triumphed at the junior (U20) event. Both sides also qualified for the Intercontinental Phase of the Men's IHF Trophy, which will take place in Costa Rica in March 2023.
At the youth tournament, everything was decided in a crucial match between Nigeria and Guinea on Friday. Even a draw was enough for the Nigerians to win the title, while their rivals needed a victory. The fight was extremely tight, and the rivals were level at 36:36 in the last minute before Nigeria scored the winner and secured the title.
In the other match, home side Congo proved too strong for Burundi (46:37). So while Nigeria ended the competition with the maximum of eight points, three teams – Guinea, Congo and Burundi – finished level on six points. The goal difference in their head-to-head encounters was the tie-breaker, and Guinea (+5) earned silver, Congo (-2) took bronze and Burundi (-3) stayed fourth.
At the junior event, Guinea and Nigeria were tied on eight points in the end after Guinea beat Madagascar 51:32 and Nigeria defeated Congo 37:18 on Friday. But the Guineans took the title, as they had earlier beaten Nigeria in a direct duel (28:26). 
Rwanda, who defeated Zimbabwe 74:17 on the final day, finished third ahead of hosts Congo thanks to a win in their head-to-head encounter.
Final ranking
Youth (U18) competition
1.    Nigeria – 8 points
2.    Guinea – 4
3.    Congo – 4
4.    Burundi – 4. 5. Zambia – 0
Junior (U20) competition
1.    Guinea – 8 points
2.    Nigeria – 8
3.    Rwanda – 6
4.    Congo – 6. 5. Madagascar – 2. 6. Zimbabwe – 0
Photo: Med Sesay