Three teams claim second straight wins in Brazzaville
18 Jan. 2023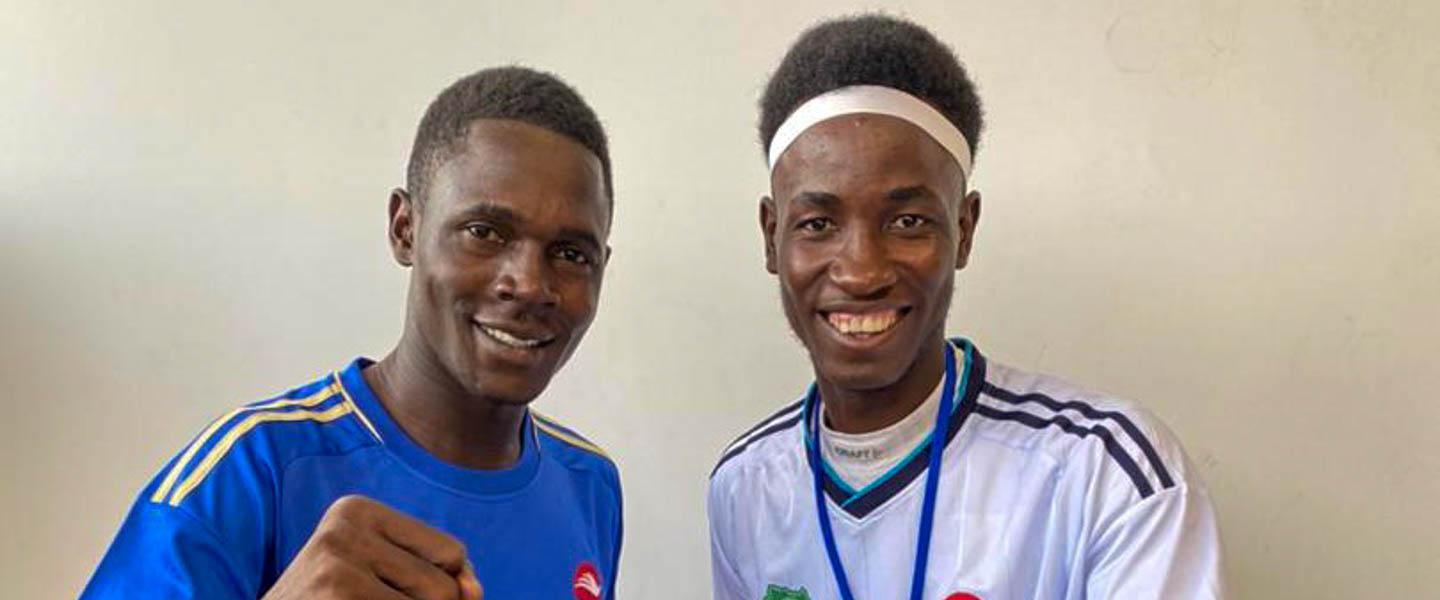 The Men's IHF Trophy Continental Phase Africa in Brazzaville continued on Tuesday 17 January, with five matches played at both youth and junior age categories.
At the youth (U18) tournament, Nigeria earned their second victory in two days. This time, they defeated home side Congo (29:22), after leading by just one goal (13:12) at half-time. 
Burundi, who had lost to the Nigerians the day before, bounced back in the match against Zambia, taking a clear 47:21 victory. Guinea, who had started the event with a big win against Zambia, had a rest day.
Nigeria are in the top position with four points, followed by Guinea and Burundi, who are tied on two points, while Congo and Zambia are yet to claim their first points at the tournament. 
On day three, Zambia meet Nigeria at 11:00 (local time) and Congo face Guinea at 15:00, while Burundi have a rest day.
The junior (U20) event saw two teams, Guinea and Rwanda, take their second victories. Rwanda faced hosts Congo and won by a small margin (34:32), while Guinea enjoyed a much bigger advantage over Zimbabwe (41:13). Besides, Nigeria managed to hit the 50-goal mark, defeating Madagascar 51:30.
Guinea and Rwanda, who both have four points, are followed by Congo and Nigeria, who are level on two points. Madagascar and Zimbabwe have lost both their encounters so far. 
On Wednesday, the leaders Guinea and Rwanda face off at 9:00, Nigeria meet Zimbabwe at 13:00 and Madagascar play Congo at 17:00. 
Photo: Handball Federation Guinea