Global Referee Training Programme course held in Buenos Aires
13 Apr. 2022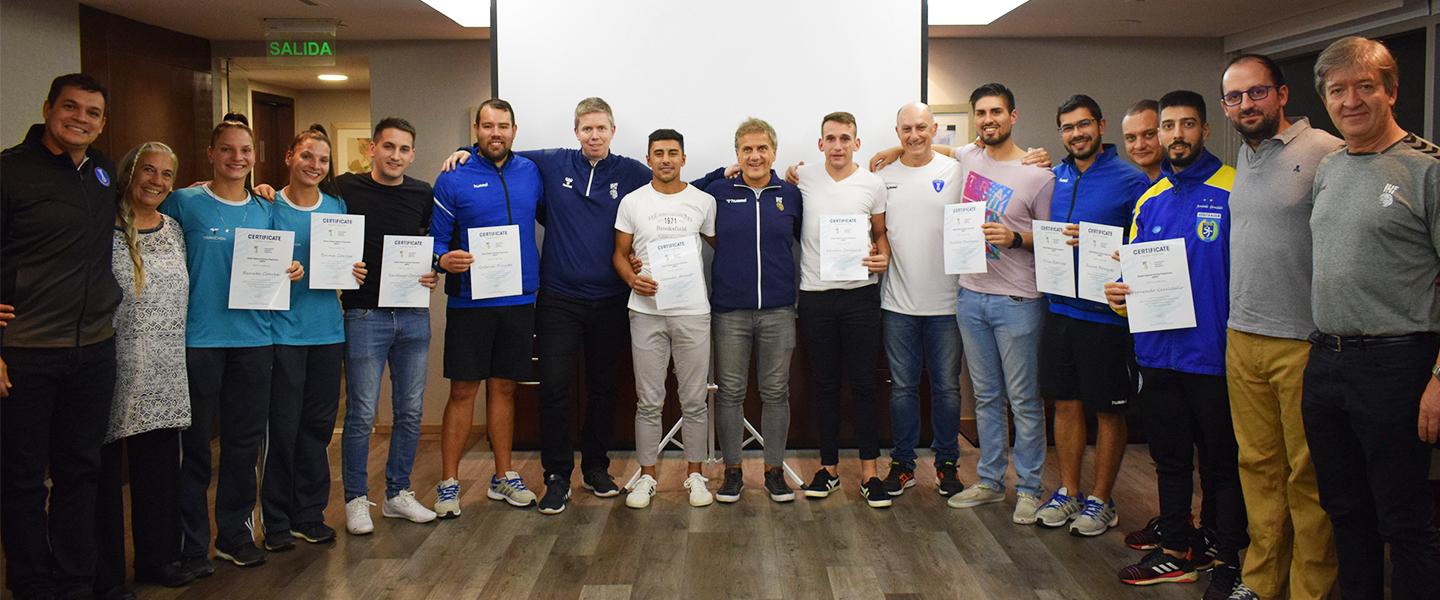 From 20 to 26 March, an IHF Global Training Referee Programme (GRTP) course took place in Buenos Aires during the South and Central America Handball Confederation (SCAHC) Women's Junior Championship, the qualification event for the 2022 IHF Women's Junior (U20) World Championship, which takes places this summer. 
The course was held by the IHF Playing Rules and Referees Commission (PRC) Chairman Per Morten Sødal (Norway) and IHF PRC Lecturer and SCAHC PRC Chairman Teodoro Adjemian (Argentina). 
A total of five South American referee couples participated in the course:
Argentina – Agustin CONBERSE/Santiago CORREA
Brazil – Bruna CORREA/Renata CORREA
Brazil – Fernando GERALDELLO/Zaine MARQUES
Colombia – Felix ESTRADA/Gabriel PINEDA
Uruguay – German ARAUJO/Nicolas PERDOMO
Except for Geraldello/Marques, all other couples had participated in the GRTP course in Asunción, Paraguay, which had taken place between 5 and 9 October 2021 during the SCAHC Women's Senior Qualification Tournament for the IHF Women's World Championship in Spain.
Besides the important theoretical part with lectures specifically dedicated to the topics of game management/body language, punishment line, 7m/offensive faults, pivot zone/last 30 seconds, provocations and overreactions, the referees also had to undergo a rule test and a shuttle run test.
In addition, they were observed in their matches by one of the following observers: Per Morten Sødal, Teodoro Adjemian, Salvio Sedrez (Brazil, IHF PRC Lecturer) and Rolando Ferres (Uruguay, IHF PRC Lecturer).