First decisions delivered at IHF Trophy Africa
21 Oct. 2022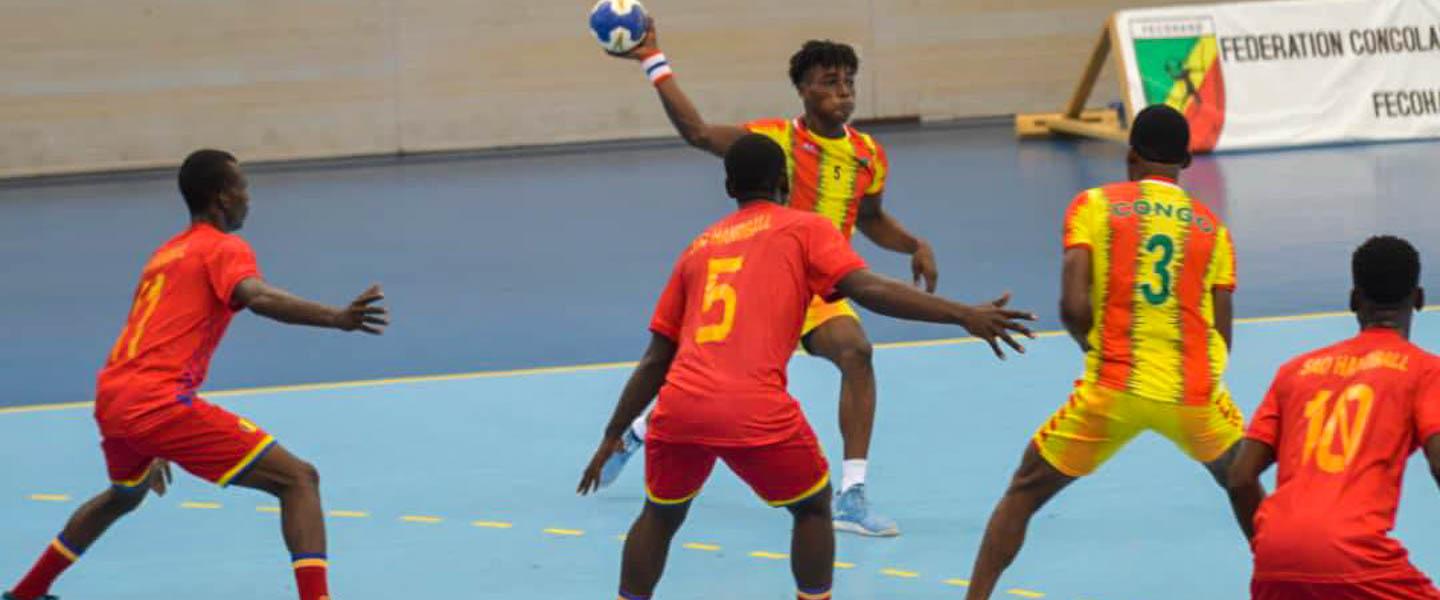 The Men's IHF Trophy Africa in Zones IV and VI has reached its midway point, with the Thursday games seeing some teams getting closer to the titles – and one team having already secured it.  
At Zone IV in Brazzaville, the youth (U18) team of DR Congo claimed their second straight win, beating Chad 39:27. At the same event, Central African Republic earned their maiden victory, defeating Cameroon 32:31 in a hard-fought and exciting match.
Home team Congo, who boast a perfect record after two games, had a rest day, and now DR Congo are level with them on four points. On Friday, the two teams face off at 9:00 in a duel which might prove crucial in the title race. Two hours later, Chad will try to earn their first points in the match against Central African Republic.
In the junior (U20) tournament in Brazzaville, Congo took their third straight victory, defeating Central African Republic 29:24. In the other match of the day, Chad were too strong for Cameroon and won 28:20.
Congo lead the race with six points, two ahead of DR Congo. Chad are on two points, while Cameroon and Central African Republic have lost all their encounters. The home team will have a rest day on Friday, Cameroon face Central African Republic at 13:00 local time, and Chad meets DR Congo at 15:00.
At Zone VI in Harare, Zambia youth team have already secured the title after a 32:35 win against home team Zimbabwe. At the same competition, Malawi beat Eswatini 40:12. 
Zambia have six points after three games, having defeated Zimbabwe (four points) and Malawi (two), meaning that they will have the head-to-head advantage even if some of these teams manage to reach them on points.
On Friday, the Zambians have a rest day before meeting Eswatini on the event's final day. Today, Malawi face Zimbabwe at 15:00, and Eswatini meet Lesotho at 17:00.
Like on both previous days, several big wins were recorded at the junior event, as Zimbabwe claimed their third straight win, beating Lesotho 46:11, South Africa defeated Malawi 74:11, and Zambia had the upper hand against Eswatini 72:12.
Zimbabwe lead the standings with six points, two ahead of Zambia and South Africa. On Friday, Malawi play Zambia at 14:00, South Africa face Lesotho at 16:00, and Zimbabwe meet Eswatini at 18:00.
You can follow the action live on the IHF YouTube channel.
Photo: Handball Federation Congo