Home sides enjoy winning start at IHF Trophy Africa - Zones IV and VI
19 Oct. 2022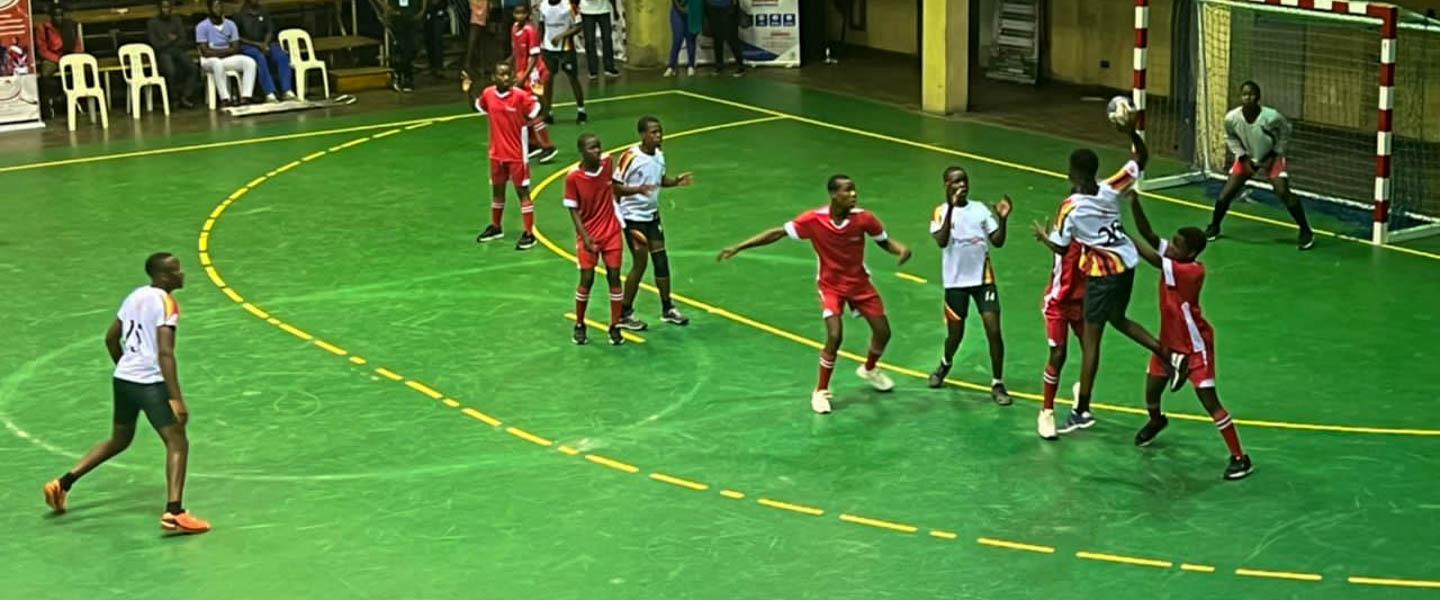 Two Men's IHF Trophy tournaments threw off in Africa on Tuesday, with nine matches in total. Four games were held at the IHF Trophy Africa – Zone IV in Brazzaville, and five more encounters were played at the IHF Trophy Africa – Zone VI in Harare, with both junior (U20) and youth (U18) competitions taking place in each zone.
At the youth event of Zone IV, the home side Congo were too strong for Chad (46:21), while Cameroon defeated Democratic Republic of Congo, 38:32. 
The same teams faced off at the junior event, DR Congo had the upper hand against Cameroon, 41:22. The match between Congo and Chad was abandoned after the first half. There had been repeated problems with electricity throughout the day and especially during the last match of the day. As it was getting too dark and the visibility in the hall was too bad, it was decided to finish the match on Wednesday. After 30 minutes Congo were leading 20:8.
The teams from the Central African Republic arrived in Brazzaville later than expected. Therefore, the match schedule had to be adapted and the teams will play their opening matches in both categories today. At the youth competition, Central African Republic meet DR Congo at 10:00 local time, and Cameroon play Congo at 12:00. At the junior tournament, DR Congo play Central African Republic at 14:00, and Congo face Cameroon at 16:00. 
At Zone VI in Harare, home team Zimbabwe also enjoyed a great start on day one. At the youth competition, they took a big win against Eswatini (47:5), while Zambia defeated Lesotho 58:9. On Wednesday, Lesotho face Zimbabwe at 15:00, while Zambia meet Malawi at 17:00.
The junior event also saw some big wins on Tuesday, as Zimbabwe beat Malawi 58:3, and Lesotho defeated Eswatini 27:7. In contrast, the match between South Africa and Zambia was very tight, with the South Africans taking a narrow 29:28 victory.
On Wednesday, Eswatini meet Malawi at 14:00, Zambia face Lesotho at 16:00, and Zimbabwe play South Africa at 18:00.
You can follow the action live on the IHF YouTube channel.
Photo: Handball Federation Zimbabwe