Group A: Hungary look to secure main round berth against debutants Uruguay
17 Jan. 2021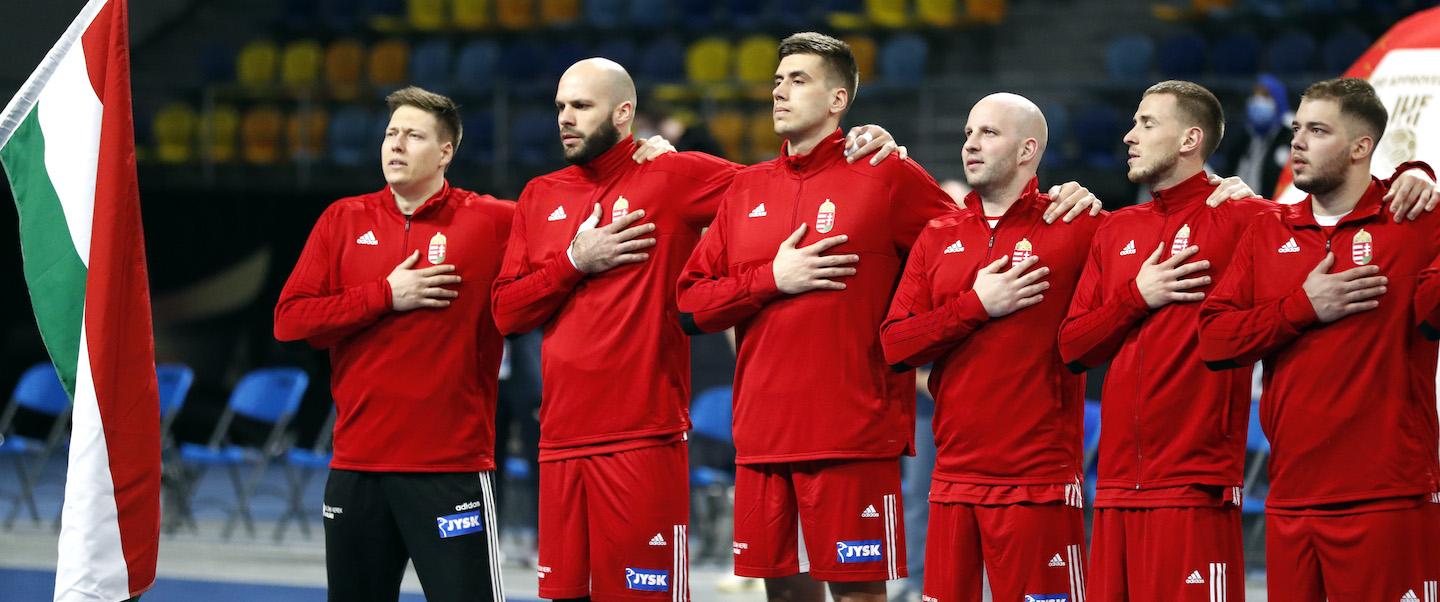 The second matchday for Group A sees debutants Uruguay take the court for their second-ever World Championship game against European giants Hungary.
Cape Verde vs Germany 19:00 CAT
Following yesterday's statement on the COVID-19 situation regarding the Cape Verde team, the Competition Management of the 27th IHF Men's World Championship has taken a decision this morning, announcing that the match Cape Verde vs Germany is cancelled. 
Due to their conflict of interest, Competition Management Chairman Dietrich Späte and member Patric Strub, both of German nationality, refrained from their position. They were replaced by Per Bertelsen, Chairman of the IHF Commission of Organising and Competition. 
The discussion and the subsequent decision were based on the following facts:
The COVID-19 Advisory Board confirmed the non-eligibility of two players tested positive yesterday.
In accordance with Article F. 7.c of the Egypt 2021 COVID-19-Related Regulations, a minimum of 10 players are needed.
At the moment, Cape Verde only have nine players available. The two players tested positive are not eligible to play until two negative PCR tests results have been issued, taking into consideration that the period between the two tests must be 48 hours according to the Chairman of the COVID-19 Advisory Board. One of the two players concerned has already tested negative yesterday. This player will be eligible to play against Uruguay provided that tomorrow's test will have a negative result as well.
Therefore, in accordance with Article F. 7.d of the Egypt 2021 COVID-19-Related Regulations, the match Cape Verde versus Germany will be considered as a 10:0 victory for Germany, with Germany claiming two points.
The match Uruguay vs Cape Verde on 19 January 2021 remains scheduled if Cape Verde fulfil the requirements of Article F. 7.c of the Egypt 2021 COVID-19-Related Regulations.
In accordance with the Egypt 2021 COVID-19-Related Regulations, missing three matches will lead to an exclusion from the competition.
Cape Verde announced to bring additional players who are eligible to participate in the event. It is expected that those players can take part in the match against Uruguay if the required PCR tests prior to arrival and on site are all negative. 
 
Hungary vs Uruguay 21:30 CAT
Hungary face their second world championship debutant in a row as the South American side provide another, different challenge for Istvan Gulyas' men.
Despite their 34:27 victory against Cape Verde on Friday (15 January) Gulyas saw enough that needed to be fixed.
"We have to improve in everything in all elements of the game because we haven't played a match since the beginning of November," he said to ihf.info. "We would have played against Slovakia, two matches before the world championship but because of the opponents' COVID cases we have to cancel these games, so the games here are the most important thing for us now."
For Uruguay, just like their opponents, they are looking toward their third and final match of the group, against Cape Verde, to test themselves, with coach Jorge Botejara realistic about their chances against Hungary, but also keen to correct some basic errors made against Germany.
"Against Hungary we have no options [to win]," he said to ihf.info. "We are trying to win our third game, against Cape Verde. I liked our rhythm and intensity very much against Germany, it was the best that we could do, but everybody could see we lost too many balls. In the second half we had 10 turnovers and that's too much, I expect to improve in the next match."