13 teams learn their fate for the 25th edition of the CAHB African Women's Handball Championship
29 Sep. 2022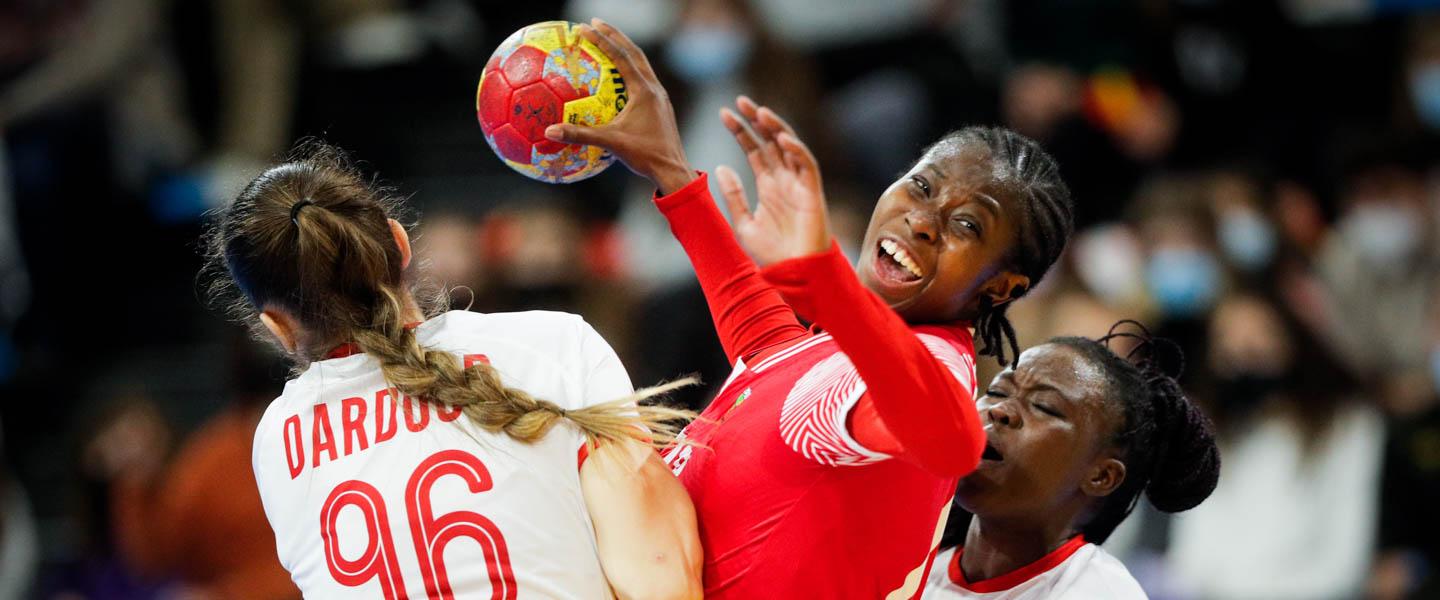 The 25th edition of the CAHB African Women's Handball Championship, a qualification event for the 2023 IHF Women's World Championship, is due to take place in Dakar, Senegal, between 9 and 19 November 2022.
The preparations entered the home straight when the draw for the preliminary round was held in Senegal's capital, Dakar, on Wednesday, 28 September, as the 13 participating teams discovered their fate in the competition.
Three groups – two of four teams each and one of five teams – were formed, with the reigning champions Angola featuring in Group A, alongside DR Congo, Cape Verde and Algeria.
Another favourite for the gold medal, Tunisia, was drawn into Group B, the only group of five teams – Congo, Guinea, Morocco and Egypt. The latter side is returning to international competitions after a hiatus that lasted more than a decade, with the women's side being disbanded.
In Group C, hosts Senegal, who are aiming to seal their second participation in the IHF Women's World Championship after finishing 19th in 2019, will face Cameroon, Madagascar and Cote d'Ivoire, with the opening match being scheduled in the Dakar Arena on 9 November, between the hosts and Madagascar.
Angola are the most decorated side in the competition's history, with 14 gold medals, one silver medal and two bronze medals. They have dominated the competition over the past two decades, securing 11 titles from the last 12 editions, with their streak being broken by Tunisia in 2014.
Congo (four gold medals), Tunisia (three gold medals), Côte d'Ivoire (two gold medals), and Nigeria (one gold medal) are the other teams that have secured the win in the history of the competition.
The last edition of the CAHB African Women's Handball Championship took place  in Cameroon in June 2021 and saw Angola dominate, taking five consecutive wins on their way to the gold medal, with a dominating 25:15 performance against the hosts in the final. In their last match, Tunisia secured the bronze medal with a 22:17 win against Congo.
For the 2023 IHF Women's World Championship, due to take place between 30 November and 17 December in Denmark, Norway and Sweden, CAHB have been allocated four teams. Therefore the first four sides in the 2022 CAHB African Women's Handball Championship will earn their tickets to the championship.
25th CAHB African Women's Handball Championship – draw results:
Group A: Angola, DR Congo, Cape Verde, Algeria
Group B: Tunisia, Congo, Guinea, Morocco, Egypt
Group C: Cameroon, Senegal, Madagascar, Côte d'Ivoire