Algeria 2017: Profile – Burkina Faso
24 Jun. 2017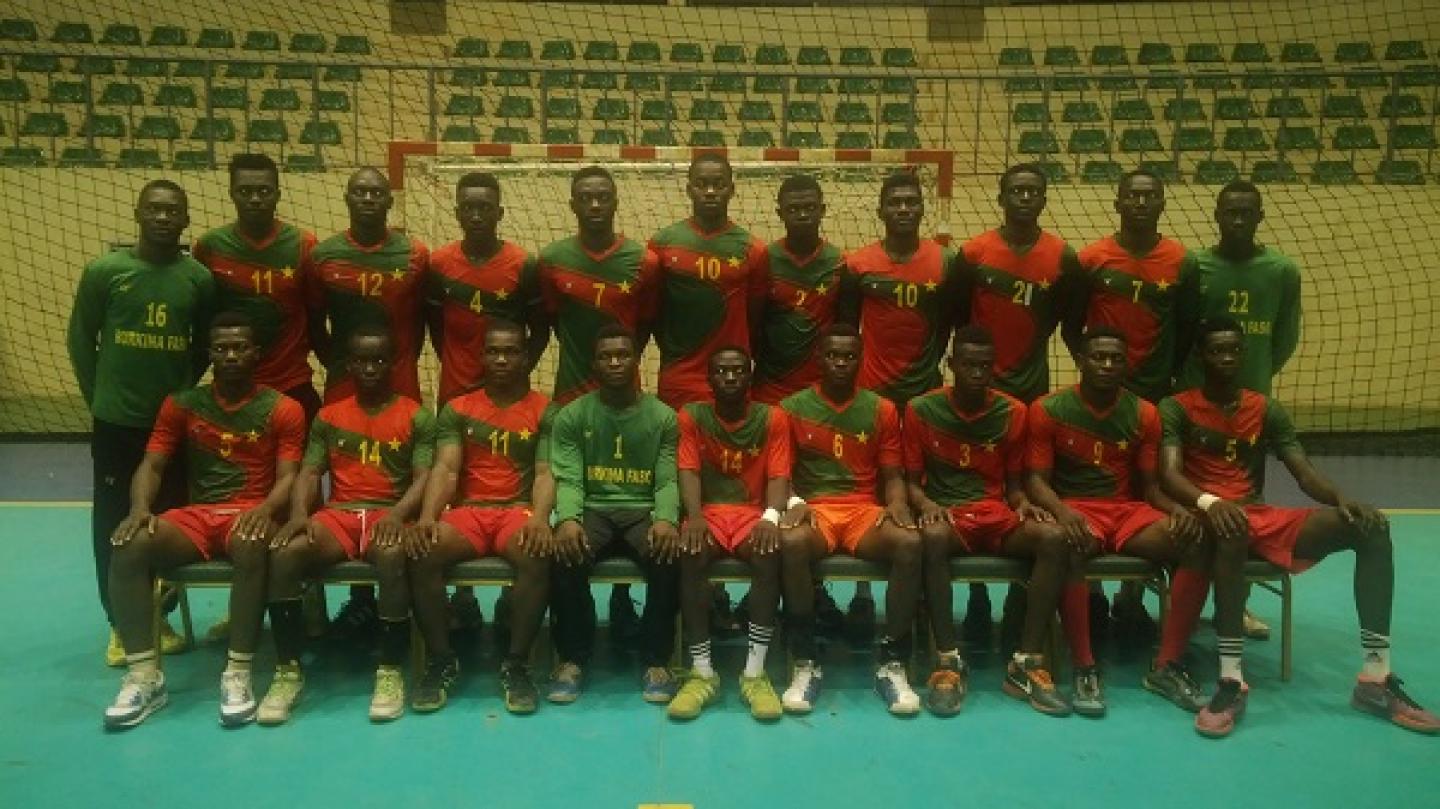 Coach: Ba Banien Sirima
 
Qualification information: 2016 CAHB African Men's Junior Handball Championship – 4th Place
 
History in Tournament: 1977-2015: DNQ (Did not qualify)
 
Overview:
 
On Tuesday 18 July, at midday in Algiers, a small piece of African handball history will be made as the Burkina Faso junior men's handball team will throw their first-ever ball at an IHF World Championship at any level – senior, junior, youth – in either a male or female competition.
 
It is not just the world stage either where they are making history, the west African nation of just over 18 million people have only ever appeared at one African Handball Confederation (CAHB) continental tournament, when their female junior and youth teams played at the 2011 CAHB Women's Junior and Youth African Handball Championships, but they qualified directly as hosts for the competition held in Ouagadougou, the nations' capital.
 
And it was the CAHB Junior African Handball Championships which provided the route again onto the world stage for Burkina Faso as a fourth-place finish for their junior team at the tournament held in Bamako, Mali from September 11-18, 2016 secured their place at Algeria 2017.
 
Despite losing against Tunisia (39:14), Egypt (34:23) and Algeria (23:15), a 20:14 win against the hosts and a 30:30 draw against Morocco secured a fourth-place finish in the round-robin tournament and qualification through to Algeria.
 
"We had feelings of pride," said Judicaël Simplice Somé, Secretary General of the Burkina Faso Handball Federation (BFHF) after their qualification was confirmed in Mali. "It really is the first time – in all categories – that we have gone through qualification and succeeded for a world championship.
 
"Coming to this world championships will allow us to see handball at a really high-level," he continued.
 
"We are ready to learn a lot as I think our organisational plan surrounding the games and the competition itself will be different than to what we normally do as we are an amateur federation – but the championships also gives us an opportunity to exchange ideas with the IHF and those other countries present who can help us with the development of handball in our country."
 
Familiar opponents Tunisia will be Burkina Faso's first match after which the new member of the men's junior world championship club will have a rest day before taking on FYR Macedonia and then Spain – whose youth team finished fourth at Russia 2015 - the day after.
 
Rounding up their group competition will be Brazil, followed by Russia, but, despite their lack of experience on the world stage, Secretary General Simplice Somé know his players will always give 100%.
 
"All the players are young talents and are ready to fight for Burkina Faso, even if technically and physically, there is much to do," he said. "They all volunteer for this team and are all amateurs, but I know that when they hear the 'Ditanyè' (the national anthem of Burkina Faso) before the games, there will be a lot of emotion."
 
There is experience in the provisional squad list with many players getting matches under their belts not only in Mali, but at the IHF Trophy Zone III Africa tournament held in Togo in August 2016, where Burkina Faso finished in fifth place.
 
The provisional squad list features players mainly from the two Ouagadougou-based clubs of AS Sonabel and Union Sportive de Ouagadougou (USO). The rest of the squad is made up of players from HBCO, Le Racing Club de Bobo Dioulasso (RCB) and US des Forces Armées (USFA). Many of the handball teams are part of a wider sports club, with football the main sport.
 
"Handball in my country is an amateur sport not very well-known to the public," said Simplice Somé.
 
"With about 500 licences, it is played throughout the country, in schools and clubs with very passionate coaches, athletes and volunteers involved.
 
"But we are a land of integrated people, located in the heart of west Africa, bordered by Mali, Ivory Coast, Ghana, Togo, Benin and Niger," he continued.
 
"We have an opportunity to make our country known in the world of handball, and like our coach always says to the players; 'take pleasure in your discipline and being serious - do not regret something you could have done well for the good of the team'."
 
Group at Algeria 2017:
Group C: FYR Macedonia, Brazil, Tunisia, Russian Federation, Spain, Burkina Faso
 
Games at Algeria 2017 (all times local):
Tuesday 18 July, 12:00                   TUN-BUR
Thursday 20 July, 20:00                 BUR-MKD
Friday 21 July, 16:00                       ESP-BUR
Sunday 23 July, 20:00                    BUR-BRA
Monday 24 July, 16:00                  BUR-RUS
 
IHF Website & Social Media:
For a complete coverage of the 2017 IHF Men's Junior World Championship stay tuned to our website, Facebook,Twitter, Instagram and YouTube channels.