Nigeria double IHF Trophy winners in Niamey
16 Apr. 2018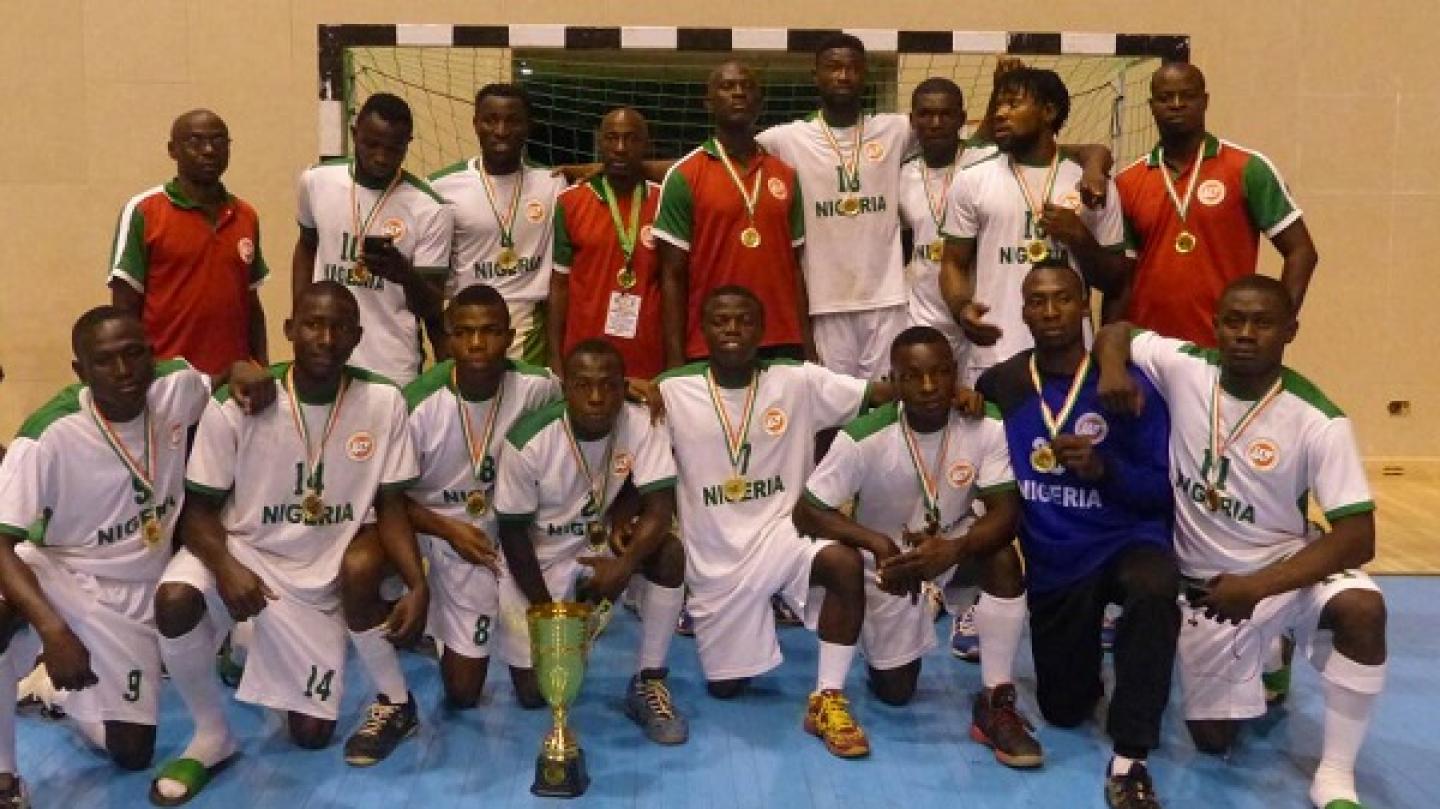 The IHF Trophy Africa – Zone III concluded yesterday in Niamey, Niger as Nigeria won both the junior (born on or after January 1, 1998) and youth (born on or after January 1, 2000) competitions.
In the youth final the Nigerians faced host nation Niger and in a closely-fought match they eventually showed their regional strength to take victory by two goals (27:25). 
The junior final was more straightforward for the Nigerians as they easily overcame Burkina Faso by 15 goals, to win 39:24 and make it a double gold celebration.
In the bronze-medal matches, Benin beat Burkina Faso 36:23 in the youth competition and Benin won a second bronze after their junior side provided further disappointment for the hosts, beating Niger 33:26.
Both Nigerian sides now go through to the African continental phase of the IHF Trophy to be held later this year.
IHF Trophy - Zone III Africa (Niamey, Niger)
FINAL RANKING
Youth Competition
1 Nigeria
2 Niger
3 Benin
4 Burkina Faso
5 Cote d'Ivoire
6 Togo
Junior Competition
1 Nigeria
2 Burkina Faso
3 Benin
4 Niger
5 Cote d'Ivoire
6 Togo
RESULTS
Monday 9 April
Youth Competition
NIG vs BEN 27:19
CIV vs NGR 18:47
TOG vs BUR 24:38
Junior Competition
BUR vs BEN 29:25
TOG vs NIG 19:42
Tuesday 10 April
Youth Competition
NGR vs TOG 48:13
BUR vs CIV 25:23
Junior Competition
CIV vs BUR 23:28
NGR vs TOG 41:16
Wednesday 11 April
Youth Competition
BUR vs NGR 22:38
TOG vs CIV 23:26
Junior Competition
BEN vs CIV 33:28
NIG vs NGR 25:34
Playing Schedule
Thursday 12 April
Junior Competition
5/6 Placement Match: CIV vs TOG 26:19
Friday 13 April
Youth Competition
Semi-final: NIG vs BUR 32:17
Semi-final: NGR vs BEN 33:23
Junior Competition
Semi-final: NGR vs BEN 35:28
Semi-final: BUR vs NIG 26:22
Saturday 14 April
Youth Competition
Bronze (3/4 Placement) BUR vs BEN 23:36
Final (1/2 Placement): NIG vs NGR 25:27
Junior Competition
Bronze (3/4 Placement): BEN vs NIG 33:26
Final (1/2 Placement): NGR vs BUR 39:24