Both home sides claim Friday wins at IHF Trophy Europe
15 Oct. 2022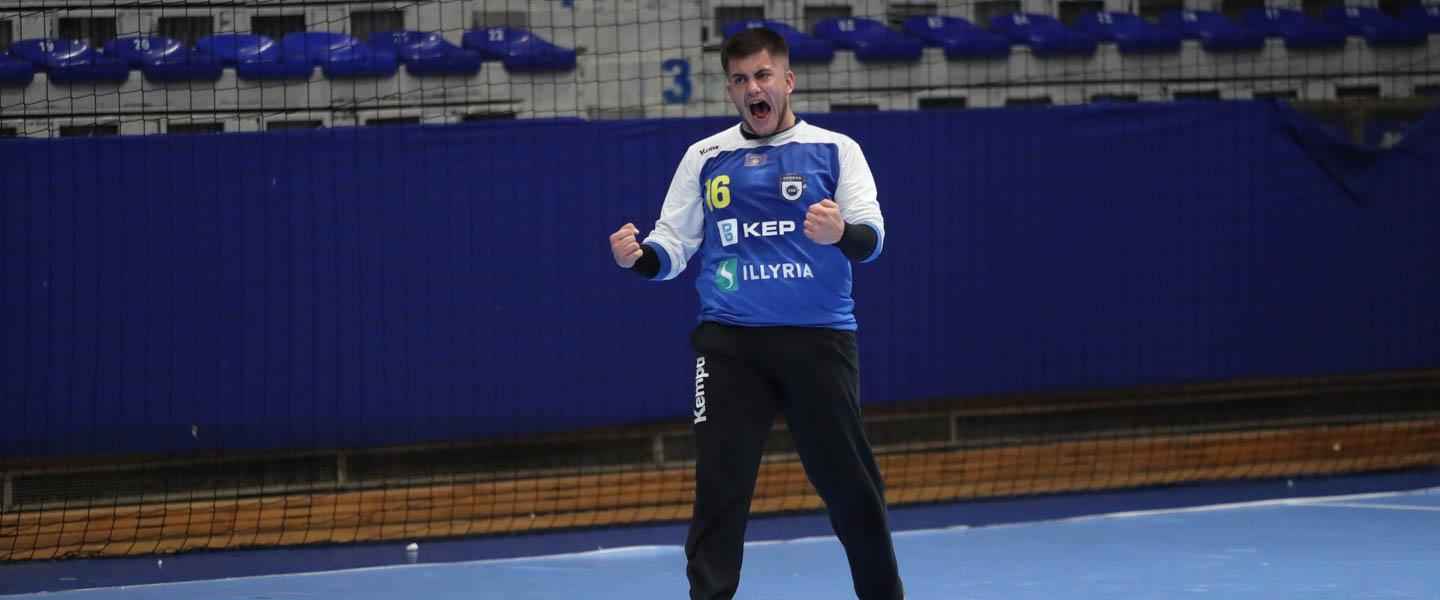 On the fourth and penultimate day of the IHF Men's Trophy Europe in Prishtina, both teams from Kosovo celebrated victories. 
In the junior (U20) age category, the home team proved too strong for Malta, winning 44:28. In the other match of the day, Bulgaria defeated Andorra by an even more significant margin, 46:23.
Kosovo and Bulgaria have four points after three matches, while the top-ranked Great Britain, who had a rest day, have six. But as the British team won the head-to-head encounters against their rivals, they will claim the title even in case of a defeat against last-placed Andorra on Saturday.
This match will take place at 14:00 local time, and at 18:00, Bulgaria and Kosovo will play for the second position. Malta have already finished the tournament, taking two points in four matches.
In the youth (U18) competition, Kosovo claimed their second victory in a low-scoring match against Great Britain, 17:15. On the same day, Georgia maintained their perfect record, taking a comfortable win against Albania, 38:13.
Before the event's final day, Georgia have six points, while Bulgaria and Kosovo are level on four points. Great Britain have two points, and Albania finished the tournament with no points.
On Saturday, Great Britain and Bulgaria face off at 12:00, while Kosovo will play Georgia at 16:00. The Georgians need a point to secure the title, and in case both Kosovo and Bulgaria win their games, three teams will be tied on points, so that the goal difference will play a crucial role.
You can find more information about the competition here and follow the action live on the IHF Youtube channel.
Photo courtesy of Kosova Handball Federation