Mikler leads Hungary to fourth consecutive win
21 Jan. 2021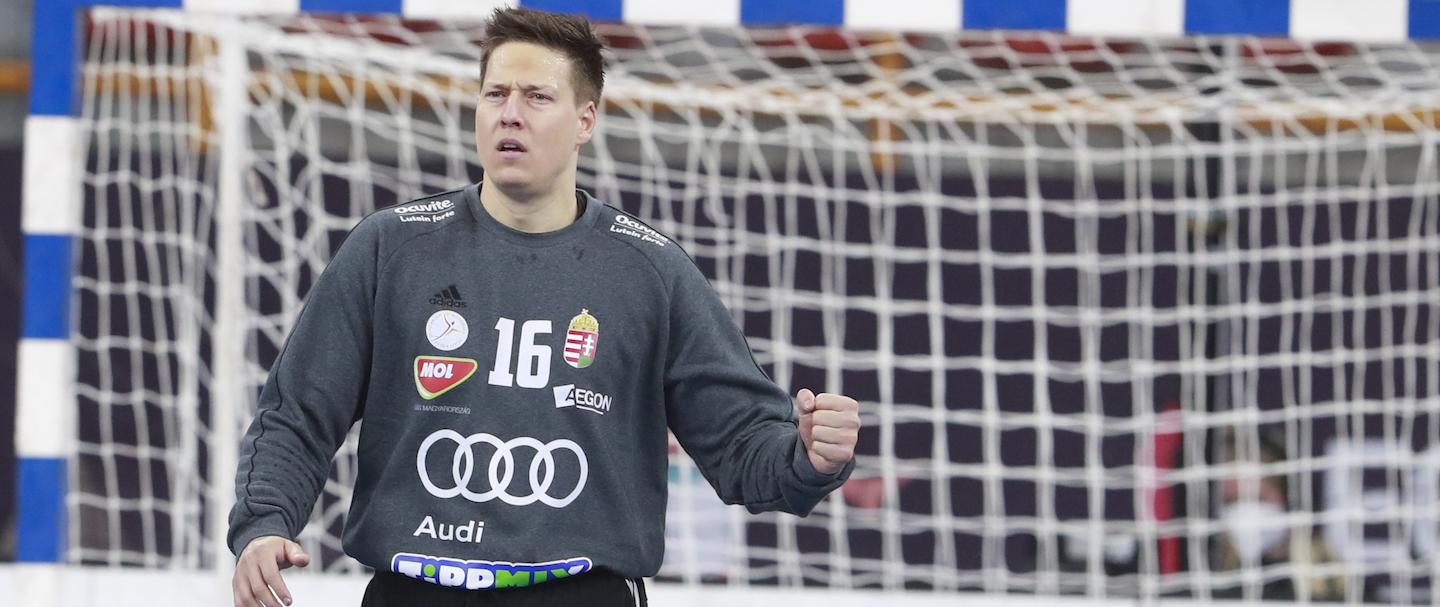 Hungary have their best IHF Men's World Championship start in 35 years after a dominating 29:23 win against Brazil.
Hungary are now firmly in control of their own destiny at Egypt 2021, leading Group I with six points, while Brazil are fifth with only one point.
MAIN ROUND GROUP I
Hungary vs Brazil 29:23 (16:11)
Hungary look more and more like the real deal as they constantly find new ways to win, despite everything their opponents throw at them.
It happened two days ago against Germany, and history repeated itself in their first main round game against Brazil, who pressed the European side throughout the game.
There were four lead changes in the first 13 minutes of the game, with Hungary and Brazil constantly trading goals and defences trying to keep the opponents in check.
But there was no stopping Hungarian line player Bence Banhidi, who delivered a masterclass both in attack, where he scored four times in the first half, but also in defence, helping stop the Brazilians.
With Banhidi basically unstoppable, and 21-year old right back Dominik Mathe adding another four goals, Hungary used a 8:3 run to open a 16:11 gap at the break, as Brazil's momentum was ground to a halt due to an injury suffered by back Jose Toledo.
Failing to score for 11 minutes and 38 seconds looked to be Brazil's undoing. As Banhidi and Mathe continued to score for Hungary, the gap soared to seven goals, 19:12, only for a 3:0 run inspired by back Haniel Langaro to ease back Brazil into the game.
Eventually, Brazil faltered, as Hungarian goalkeeper Roland Mikler had his best outing at Egypt 2021, saving 15 shots for a 39 percent saving efficiency, on his way to the hummel Player of the Match award.
But Hungary continued to push, limiting Brazil's attack to a meagre 50 percent, to clinch a commanding 29:23 win.
After a great tournament start, with draws against Spain and Tunisia, Brazil have conceded two losses, as their chances to progress to the knockout phase of the competition are slimmer than ever.
On the other side, Hungary enjoyed their fourth win in a row and are first in the Group I standings with six points, enjoying their best start of the tournament since Switzerland 1986. 35 years ago, Hungary also recorded their best-ever finish at the IHF Men's World Championship, a silver medal.    
Hungary will earn a quarter-final berth with a win in their next game against Poland.
hummel Player of the Match: Roland Mikler, Hungary