Match of the Day: Surprise critical clash – Senegal vs Romania
30 Nov. 2019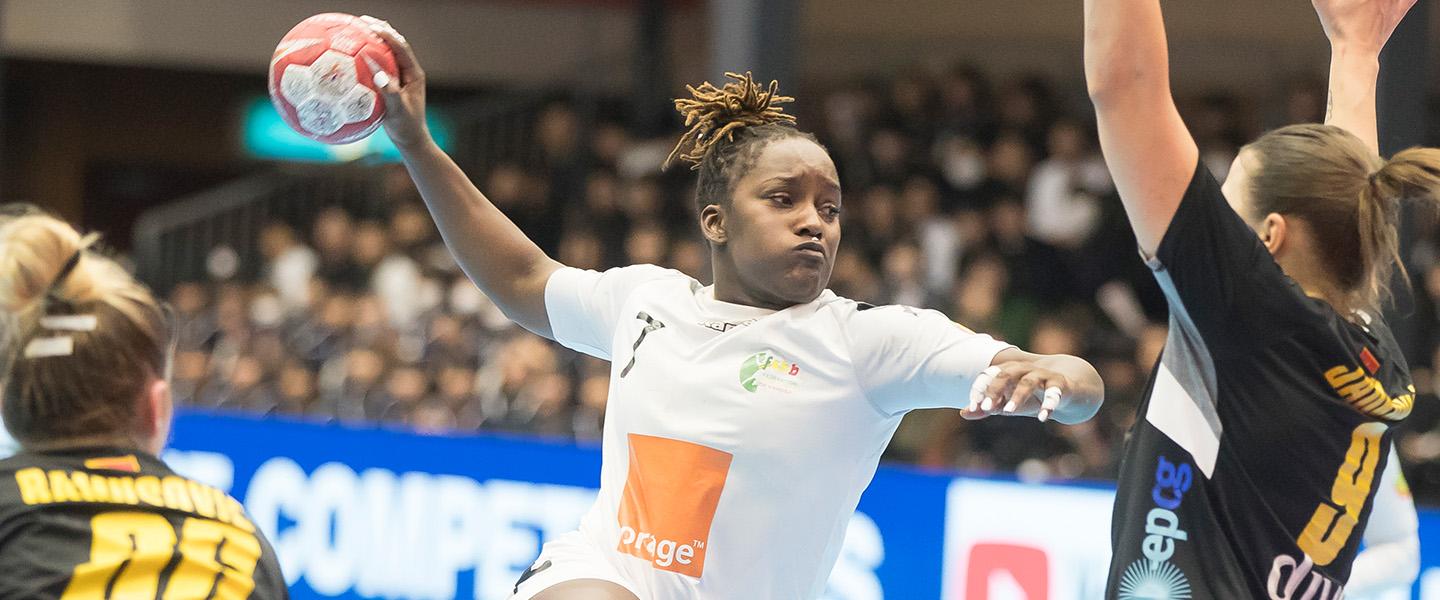 Day one of the 24th IHF Women's World Championship saw thrilling close clashes, decisive wins – and some big surprises. 
One of the most notable was Romania's defeat to Spain. Romania travelled to Japan as the fourth-ranked side in Europe, after they reached the semi-finals at their continental championship in France last December. The achievement seemed to mark a significant step forward for Romania, for whom it was the first semi-final appearance at the EHF EURO since 2010, as some years spent blending in young stars with more established players such as the team's leader, Cristina Neagu, appeared to come to fruition. 
But can Romania back up their results from last December with a strong showing at Japan 2019? The team certainly arrived determined to do so, with a top-seven finish and thereby a place at the Olympic Qualification Tournaments a firm goal. However, the opening match saw a shock, as Romania were handed a huge defeat at the hands of Spain – 16:31 (9:16). 
Another result – and more than that, show of impressive handball despite the final score of 25:29 against them – added even more intrigue to Group C, which now appears more competitive than might have originally been assumed. Senegal played a strong game versus Montenegro, holding the advantage for the final minutes of the first half and opening 10 of the second, and when they were behind, trailing by a maximum of two goals – although the score line in the thrilling game was most often at just one. 
It was only in the last minutes before full-time that Montenegro's experience won out against the only team on debut at the 24th IHF Women's World Championship. The result and the 60 minutes showed clearly that Senegal could be a threat to any team in the group, as they can rely on particularly strong defence and a solid goalkeeper in Hatadou Sako. 
Now the question is, will Romania return to their best form, and whether they do or they do not, will Senegal prove an equal match for another European side? 
Naturally, the outcome is impossible to predict. Either Romania will come out fully motivated to be at their best and profit from that, or we will find out that the team are not quite in the form they were last December at the European championship. Either Senegal will benefit from a below-par Romania and record what will be considered a huge surprise from the debutants, or they will face the challenge of a stronger Romania than was seen in round 1 – and they will meet that challenge, or find it overwhelming. 
With so many unknowns, and a 'David vs Goliath' theme undeniably present, the clash is one of the most highly anticipated on day two of the World Championship. And all questions will be answered at 18:00 local time when the match throws off in Yatsushiro General Gymnasium. 
1 December
Group B
Yamaga City Overall Gymnasium/Kumamoto Prefectural Gymnasium
The opening day of the second round of Group B matches sees current and past World Championship title-holders France and Brazil go head-to-head at 15:00 on Sunday 1 December.
2013 world champions Brazil will look to correct their mistakes against Germany in their opening day 30:24 loss – a match they could have drawn level in early in the second half but missed the chance and fell away straight after. 
"The first match is always very difficult," said Brazil coach Jorge Duenas. "But our problem was our shooting. We had chances to draw even with Germany, but we will try to continue through the tournament, and we will recover for France."
They will face World Championship title-holders France who will be reeling from their 29:27 loss against Republic of Korea, a match in which they did lead but succumbed to the French-based right back Eun Hee Ryu, with the Paris92 player having a career highlight, scoring 12 out of 17 attempts to end the day as the tournament top scorer.
"We didn't know how to impose ourselves in the game," said France coach Olivier Krumbholz about the Korea defeat. "Our defence was not at our best and we were clumsy in our shots."
Ryu's Korea side face Denmark in the late game over at the Kumamoto Prefectural Gymnasium and the European side impressed with effective defence and ruthless attack in their 25-goal opening day win against Australia.
"This is a really amazing story, as you know the French team are one of the very strong teams in our group," said Korea coach Kang Jae Won. "Our players did the best they could and the most important value we encouraged was teamwork and this was what they showed during the game."
The middle game in the group throws-off at 18:00 and features Oceania side Australia looking to bounce back as they face an impressive Germany at the Yamaga City Overall Gymnasium.
"A team like Denmark will always punish you when you make mistakes and, unfortunately, we made too many easy mistakes and they were able to score goals," said Australia's Sally Potocki about their heavy loss. "We are now looking towards our next game and hopefully put in a better performance."
"The game was closer was than the score showed," said Germany coach Henk Groener about their opening day victory over Brazil. "I am satisfied with the start to the tournament but in some positions we still have room for improvement."
Group C
Yatsushiro General Gymnasium / Kumamoto Prefectural Gymnasium
After round 1, Group C appears very competitive and with a clear chance for some surprise qualifiers for the main round. Therefore, every point will be critical in the battle for the top three positions on the table. 
In round 2, Kazakhstan will open the day against Montenegro, with the Asian side looking to take their first win while the European team aim for a second. While Montenegro enjoyed a hard-fought victory over Senegal on the opening day, Kazakhstan suffered a clear 15:39 loss to Hungary. Montenegro seem to have the stronger chance to claim the points and move up to four on the table when their match begins at 15:00 in Yatsushiro General Gymnasium. 
Playing at 18:00, the same time that Romania and Senegal throw off in Yatsushiro, Spain and Hungary will meet in Kumamoto Prefectural Gymnasium with both teams hoping to take their second win. The two were clear victors in round 1, and will be feeling confident following those opening results. But only one team can take the win. 
Click here for an overview of today's matches as well as live results, streaming, news and galleries.