25 Nov. 2018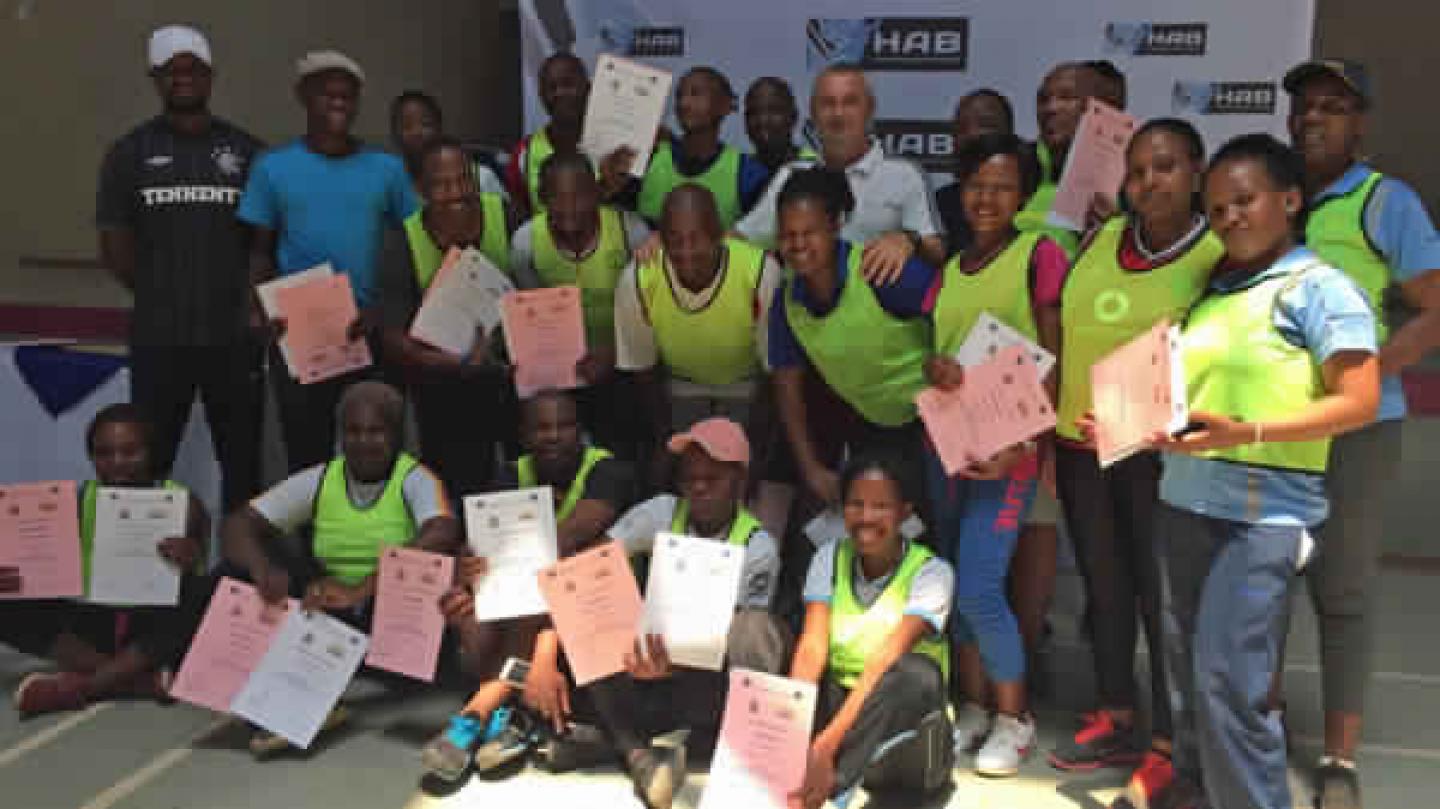 IHF [email protected] lecturer István Juhász is currently in Botswana, Southern Africa, delivering three [email protected] courses over 10 days (19-29 November).
Starting in the northern city of Francistown, 400km away from capital city Gaborone on the Zimbabwe border, Juhász delivered the initial course in the country's second city with practical and theory sessions featuring 45 physical education (PE) teachers and university students.
"All the participants are very curious about the sport as it is the first time many of them have come into contact with it," said Juhász. "They want to know everything about the game and are very eager to learn."
As per any [email protected] course, the IHF lecturers work with a local expert on the ground and Botswana is no different, with Buyani Mphetsolang from Botswana Government's Ministry of Youth, Sports and Culture, involved.
The second part of the course in Palapye saw 23 PE teachers from in and around the central-eastern town in attendance with Juhász again enthusing about the eagerness of those present to learn.
"They were very open for handball after they had a first taste with the practical training," said Juhász about the participants in Palapye.
"After we finished the theory session, I was asked many questions about how all the things they have learnt from the past few days could be transferred over to their schools and how to progress handball as a sport. Of course, myself and Buyani were more than able to answer."
The final part of the Botswana [email protected] 2018 session takes place in Gaborone, in the south-east, on the border of Swaziland, starting tomorrow and finishing on 29 November.
The Handball Association of Botswana (HAB) became an IHF Member in 2011 and since then the IHF have provided assistance for development and growth, most notably with a successful Olympic Solidarity course, organised by the Botswana National Olympic Committees (NOC) and the HAB as part of the IOC Olympic Solidarity Programme, delivered in 2016.