India win 5th Women's South Asian Handball Championship
04 Apr. 2018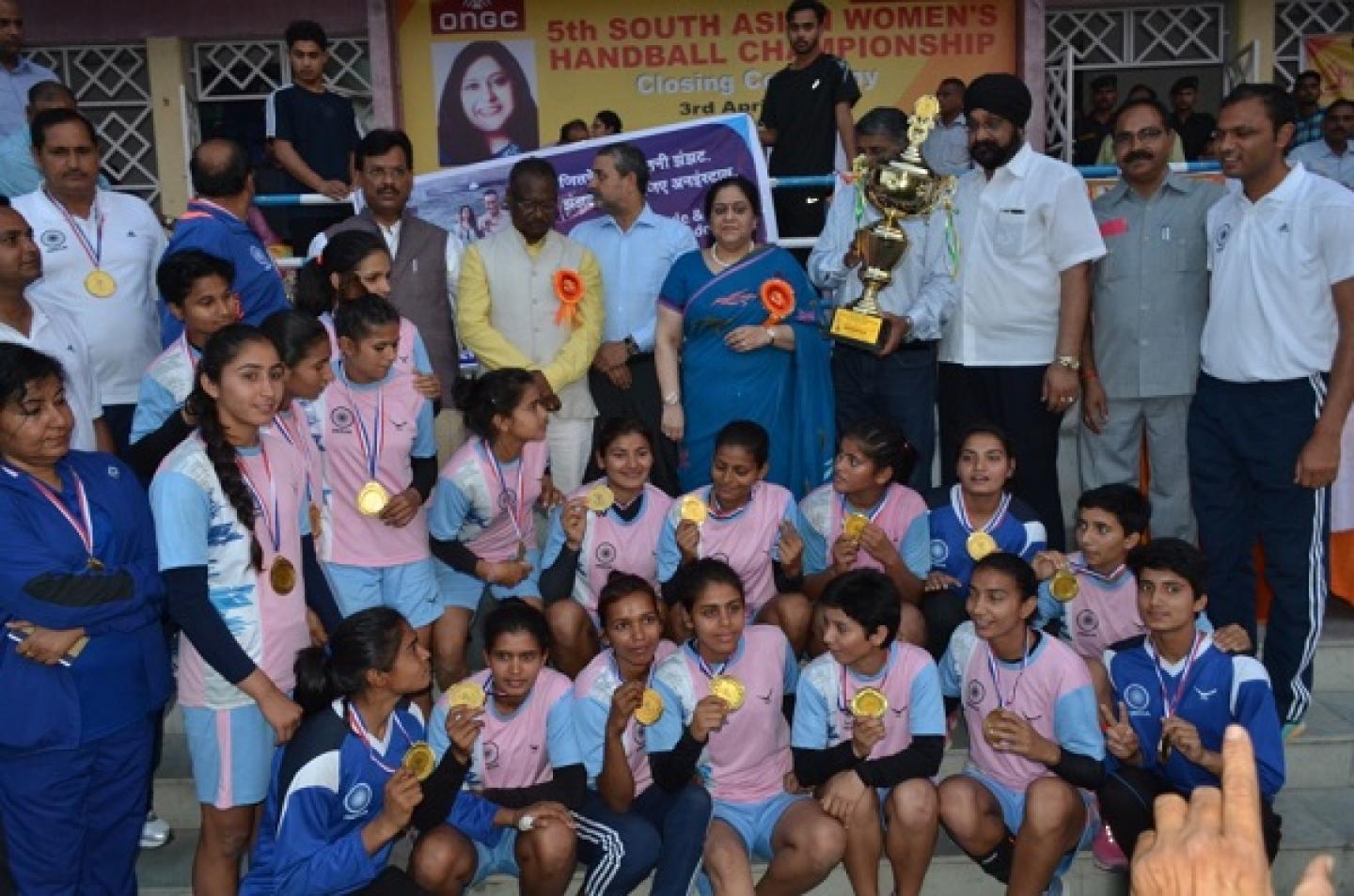 The Handball Federation of India, in collaboration with the South Asian Handball Federation, recently organised the 5th Women's South Asian Handball Championship.
The championship was held in the northern Indian city of Lucknow and finished yesterday with the home nation taking the title in impressive fashion after they won all four of their games in the round-robin tournament.
India defeated Nepal (20:5), Bhutan (17:4), Bangladesh (27:11) and Afghanistan (24:9) at the K D Singh Babu stadium to make it a clean sweep of five Women's South Asian Handball Championships in a row after the competition started back in 1996 in Jaipur, India, and subsequent editions took place across the region in 2000, 2008 and 2013.
This year, behind India, Nepal finished as runners-up in silver, with Bangladesh taking third place and a bronze medal.
Despite India's dominance as a team, there were great individual performances from a number of players across the five nations competing with Shumi particularly impressing with her goalscoring prowess for Bangladesh along with Nepal's Vandana Rai, who scored 13 in one game – their 26:17 win against Bangladesh.

FINAL RANKING
1 India (IND) 
2 Nepal (NEP)
3 Bangladesh (BAN)
4 Afghanistan (AFG)
5 Bhutan (BHU)
Photos: AHF