Nigeria and Ivory Coast triumph at Women's IHF Trophy Zone 3 Africa
17 Apr. 2023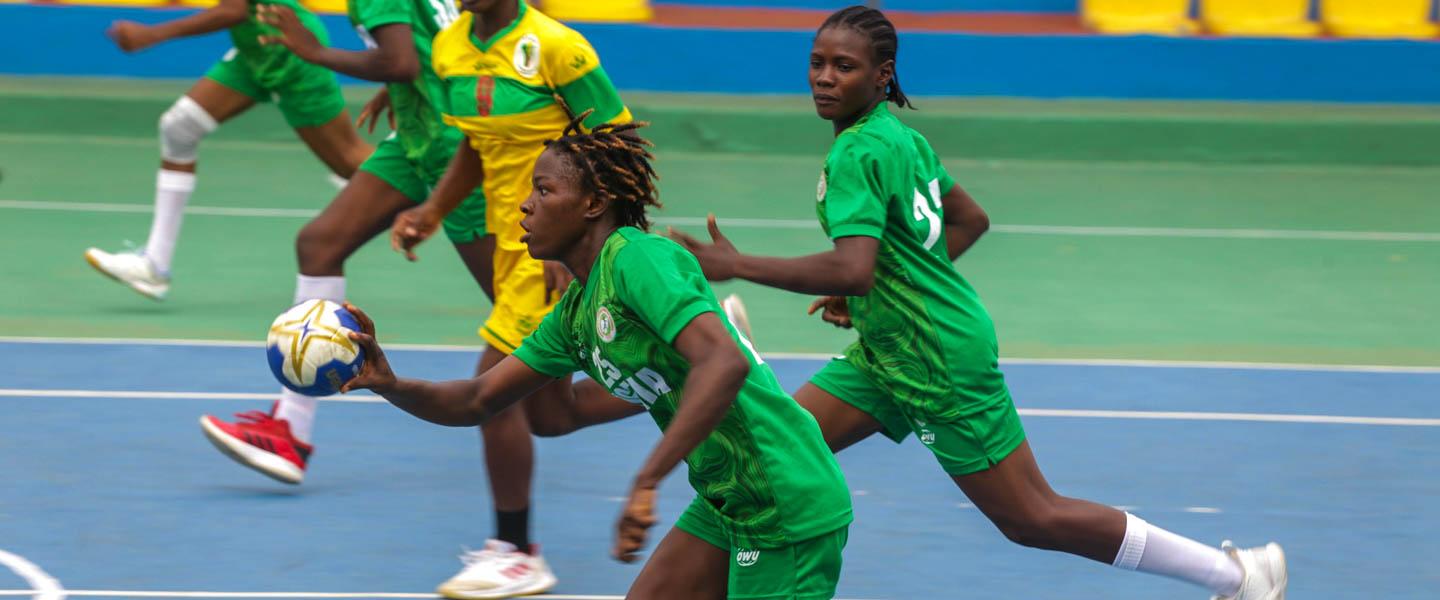 The youth (U17) team of Nigeria and the junior (U19) team of Ivory Coast became the winners of the Women's IHF Trophy Zone 3 Africa, which took place in Accra, Ghana, from 11 to 15 April 2023. Both teams booked their tickets to the continental phase of the Women's IHF Trophy Africa.
At the youth tournament, which was played in a round-robin format, Nigeria took the maximum of eight points in four matches. On Friday, they proved too strong for Ivory Coast (38:22), and on Saturday, the Nigerians beat Benin (42:17) to win the title.
After splitting points with Ghana in a tight match on the final day (21:21), Ivory Coast finished second with five points, while Benin, who had beaten Liberia on Friday (45:15), took bronze with four points. Home side Ghana ranked fourth with three points, and Liberia became fifth, losing all four games.
In turn, Ivory Coast won the junior event, beating Benin in the final match on Saturday, 39:28. The third-place encounter took place on Friday, with home team Ghana taking a commanding victory over Liberia (64:9).
Final ranking
Youth (U17)
1.    Nigeria
2.    Ivory Coast
3.    Benin
4.    Ghana   5. Liberia
Junior (U19)
1.    Ivory Coast
2.    Benin
3.    Ghana
4.    Liberia

Photo: Handball Federation Ghana