Ivory Coast claim two victories on day two in Accra
13 Apr. 2023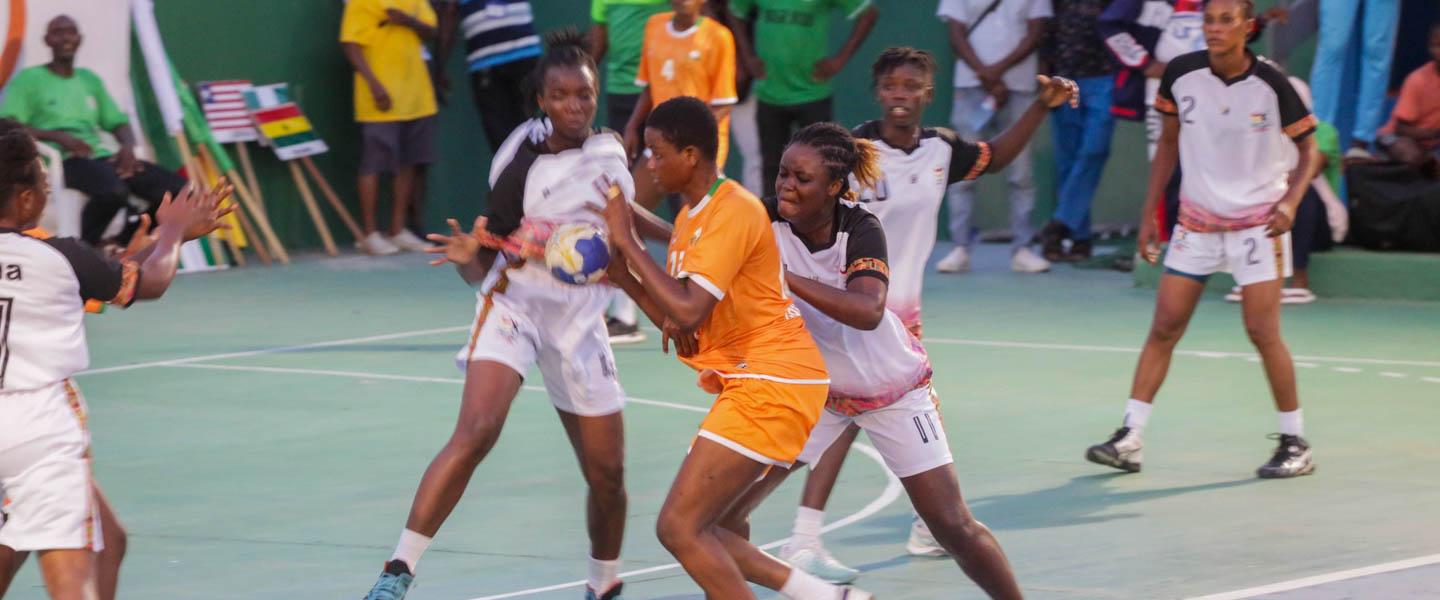 The Women's IHF Trophy Zone 3 Africa continued on Wednesday 12 April with two games each in youth and junior age categories, played in the capital of Ghana, Accra.
It should be noted that although both Ghana teams had won their opening matches on Tuesday – the youth (U17) against Benin and the juniors (U19) against Liberia – they had not presented the players' passports in due time, so officially, the results were counted as 10:0 in favour of Ghana's opponents.
However, on the next day, Ghana's youth team claimed a deserved victory (52:14) against Liberia. At the same time, Ivory Coast earned a hard-fought win in their opening match of the event against Benin (27:26).
Nigeria, Benin, Ghana and Ivory Coast all have two points, while Liberia are yet to claim their first points in the competition. The next two matches will be held on Thursday, as Nigeria meet Ghana, Ivory Coast face Liberia, and Benin have a rest day.
Ivory Coast celebrated their second straight win (33:29) against Ghana in the junior competition. At the same time, Benin proved too strong for Liberia (57:9). Ivory Coast have a maximum of four points after two games, Liberia and Benin are level on two points, and home side Ghana have zero points. 
The last games of the round-robin tournament will take place on Thursday, as Liberia meet Ivory Coast and Ghana face Benin. The two best-placed teams will play in the final match on Saturday, and on Friday, the two other sides will fight for the bronze medal. 
You can watch the games here.
Photo: Handball Federation Ghana