Home side Ghana enjoy double success on day one in Accra
12 Apr. 2023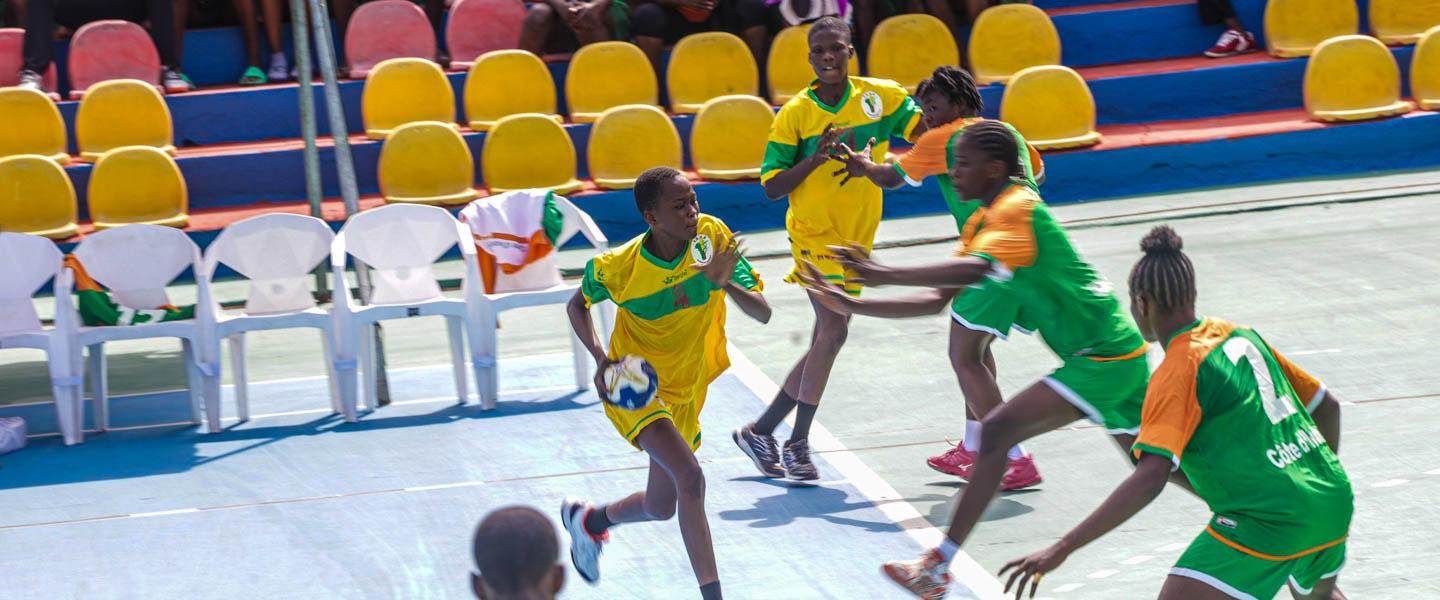 The Women's IHF Trophy Africa Zone 3 opened on Tuesday 11 April, with four matches each in the youth and junior age categories. The games took place at the Accra Sports Stadium, Tennis Arena in Accra, Ghana.
At the youth (U17) competition, home side Ghana claimed an opening victory, beating Benin 36:22. In turn, Nigeria claimed an even more commanding win against Liberia (61:16). 
Ghana also did well at the junior (U19) event, comfortably beating Liberia 72:5. Notably, the home team led 25:0 before their rivals managed to score their first goal. Ghana enjoyed a 36:2 advantage at half-time. In the other match, Ivory Coast proved too strong for Benin, winning 38:20. 
On Wednesday, Liberia meet Benin at 14:00, while both Ghana and Ivory Coast will be looking for their second victory as they face off at 18:00.
You can watch the games here.
Photo: Handball Federation Ghana