Bahrain seal main round spot, Belgium keep waiting
17 Jan. 2023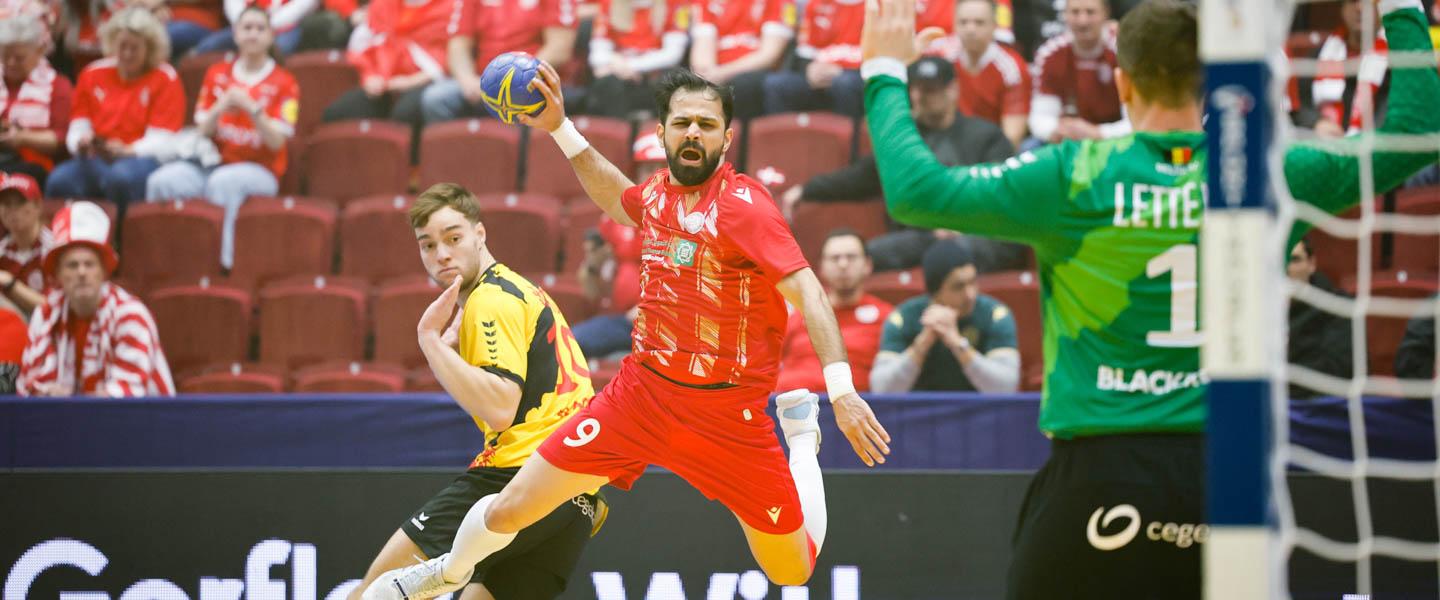 Both rivals needed a win to secure their main round berth, and while Belgium had a better start, Bahrain then claimed the initiative and had the upper hand for the rest of the match. 
However, unless Tunisia beat Denmark later today – which looks unlikely – the Belgians, who have two points, will also go through. 
Group H
Belgium vs Bahrain 28:30 (12:15)
Belgium, who had claimed their maiden win at the World Championship two days before when they defeated Tunisia, enjoyed a dream start in their third group match. Eight minutes into the match, they opened a 5:0 lead as Jef Lettens made a few saves and Raphaël Kotters scored three goals.
The Asian team took a timeout, which helped them to calm down. Slowly but surely, Bahrain started to come back into the game. Their defence improved and the attack became more efficient as Ahmed Fadhul and Ali Mirza Ali showed some of their firepower. 
Goalkeeper Mohamed Ali also gained momentum, boasting a 39% save rate before half-time. His effort helped Bahrain to enjoy a 6:0 run between minutes 18 and 24 and the score moved from 6:9 to 12:9. After that, the Asians confidently maintained a three-goal lead at the break.
In the second half, Bahrain picked up where they had left off. Scoring from fast counterattacks, they extended their advantage to 24:18 by the 45th minute. Mohamed Ali continued to show his quality in goal, and he finished the match with 16 saves and a 39% save rate. Meanwhile, Belgium's Yannick Glorieux received a red card in the 42nd minute. 
In the closing stages of the match, the Asians looked somewhat tired and a 3:0 run helped Belgium to cut the deficit to 24:27 with four minutes to go. For a while, the "Red Wolves" restored their hopes and they further slashed the gap to just two goals in the last minute, but it was too late as Bahrain secured their first win at Poland/Sweden 2023.
Belgium's Kotters became the top scorer of the match, netting eight times, but his effort was not enough. Overall, Bahrain were better as a unit, and while Ali Merza Ali stood out with his six goals, three more players – Ali Eid, Ahmed Fadhul and team captain Husein Al Sayed – netted five times each. 
hummel Player of the Match: Mohamed Ali (Bahrain)