24 teams celebrate as Men's EHF EURO 2022 final line-up is set
03 May. 2021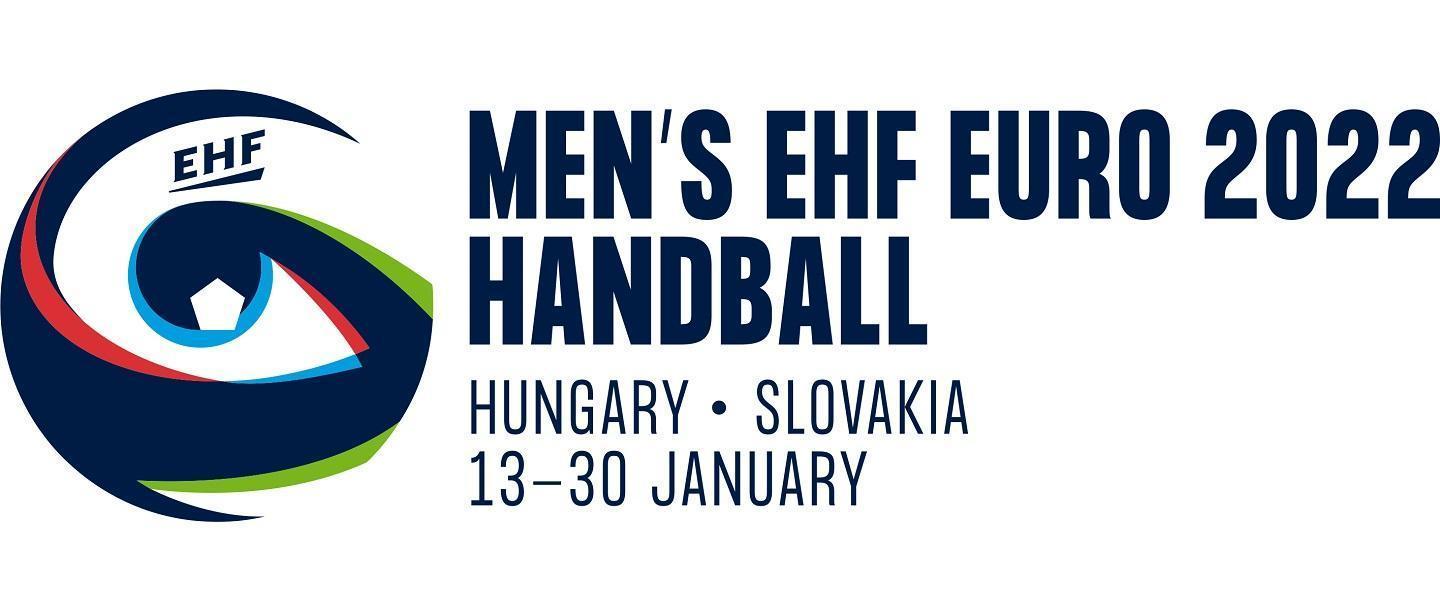 The final round of the EHF EURO 2022 qualifiers was a pulsating, adrenaline-inducing, back and forth series of games, with the final berths for the Men's EHF EURO 2022 tournament having been sealed.
The line-up for the tournament featuring the best teams in Europe is now complete, as 20 teams join hosts Hungary and Slovakia and EHF EURO 2020 finalists Spain and Croatia for the tournament, which will take place between 13 and 30 January in Budapest, Debrecen, Szeged, Bratislava and Kosice.
The best two-placed teams in the eight preliminary groups, plus the four best third-placed sides clinched their berths after the Qualification Phase 2 culminated on Sunday in a nerve-wrecking evening, with several twists and turns.
There will be no rookie at the Men's EHF EURO, yet the Netherlands, Lithuania and Bosnia and Herzegovina will make only their second appearance in the final tournament. On the other hand, France, Croatia and title holders Spain are the only sides to have qualified for all 15 Men's EHF EURO tournaments.
Reigning world champions Denmark overcame an early scare after losing to North Macedonia in March and finished Group 7 on a three-win streak, including a commanding 46:24 win against Finland on Sunday. Winning five games out of six, North Macedonia finished second, due to Denmark holding the tiebreaker against them, in a successful start of Kiril Lazarov's coaching career. 
En sejr på 46-22 - og en 1. plads i gruppen ??? #hndbld https://t.co/oKwDrKQlUW

— Dansk Håndbold Forbund (@dhf_haandbold) May 2, 2021
The legendary right back, who is still playing for North Macedonia, scored six goals in Sunday's match against Switzerland and contributed significantly to the 29:28 win, which left the Swiss side out of contention for an EHF EURO 2022 berth. Andre Schmid's eight-goal outing, who took his tally to 55 in six games, making him the top scorer of the Qualification Phase, was not enough for Switzerland.
Few other groups were as open as Group 8 before the final showdown, where Sweden dominated, winning all six games against their opponents, but a fiery clash between Montenegro and Romania was going to decide their fate. With a draw, both teams would have gotten through, but four-time world champions Romania collapsed in the second half, conceding a 19:23 loss. Montenegro progressed to the EHF EURO for the fifth time in a row, but Romania finished fourth, behind Kosovo, failing to register their first EHF EURO berth since 1996.
CRNA GORA JE NA EVROPSKOM PRVENSTVU! ?? pic.twitter.com/byRJdErczZ

— Rukometni Savez Crne Gore (@rukometnisavez) May 2, 2021
Group 5 was one of the most balanced, with Poland, a team that looked to be on the up at the 2021 IHF Men's World Championship in January, finishing third, after losing the last game against the Netherlands, 30:32. The Dutch side finished second in the group, tied with Slovenia, but Poland also got through, placing second-best in the ranking of the top sides who finished third, after a 27:26 win against Slovenia.
Fantastyczny rzut Michała Daszka na 2 sekundy przed końcem meczu ze Słowenia okazał się kluczowy. Pozytywna wiadomość dzisiejszego dnia: JEDZIEMY NA MISTRZOSTWA EUROPY! pic.twitter.com/MeXEbtRsg9

— Handball Polska (@handballpolska) May 2, 2021
Evropsko prvenstvo✅
1. mesto v kvalifikacijah✅#miSLovenci #ehfeuro2022 #watchgamesseemore pic.twitter.com/AiZa5wZj6Y

— Rokometna zveza SLO (@rzs_si) May 2, 2021
‼️Mission accomplished‼️

De TeamNL Handbalheren zijn geplaatst voor het EK2022??#ehfeuro2022 #handbalnl pic.twitter.com/Eczi7NwjHB

— Handbal Nederland (@Handbal_NL) May 2, 2021
Portugal and Iceland comfortably earned their berths after finishing atop Group 4, with Lithuania, the third-placed team, joining them at the EHF EURO 2022 after a superb 29:27 victory against Iceland on 29 April, the win that helped them seal third place in the group.
?Os Heróis do Mar terminaram a qualificação no primeiro lugar do Grupo 4 ???

Saiba tudo aqui ⤵️#letsgovamos #heroisdomar #superportugal #portugal #vamoscomtudo #andebol #jogossantacasa #aguamonchique #lidlportugalhttps://t.co/cgR2OZvOy6 via @AndebolPortugal

— Federação de Andebol (@AndebolPortugal) May 2, 2021
Alongside Sweden, Germany were one of the two teams that secured a six-win sweep in the EHF EURO 2022 Qualification Phase 2, as Austria and Bosnia and Herzegovina will join them in the final tournament next January. Austria secured their berth by beating Bosnia and Herzegovina on Sunday 27:23, to claim their fifth appearance at the EHF EURO in the last 12 years.
.@EHFEURO-Qualifikation! ? Die 20 voll gemacht und mit einem guten Gefühl in die kommenden Aufgaben! ? #GEREST #WIRIHRALLE #aufgehtsDHB #Handball (1/2) pic.twitter.com/t5wbVNFJPp

— DHB_Nationalteams (@DHB_Teams) May 3, 2021
With Belgium withdrawing due to the COVID-19 pandemic and Greece failing to score a point, France and Serbia secured safe passage to the EHF EURO 2022 in Group 1, with a surprising sweep from Serbia, who finish the group unbeaten with a win and a draw against France.
??⚡??

Un soir de premières réussies ?

? FFHandball / IconSport #BleuetFier pic.twitter.com/cOrJLiDAU5

— Equipes de France de Handball (@FRAHandball) May 2, 2021
Russia also finished Qualification Phase 2 unbeaten with four wins and two draws in a group that also featured the Czech Republic, Ukraine and the Faroe Islands. With the Czech side taking a 27:22 win against Ukraine on Sunday, it looked like it was game over for the Ukrainian side. Yet, after the results worked their way, Ukraine secured the last place available for the EHF EURO 2022 after claiming a 27:27 draw against Russia in the first round.
Завершили евроотбор победой! ?

? Квалификация #EHFEuro2022
?? Фарерские острова – ?? Россия – 23:28 (11:12)

Сборная России в шести матчах квалификации чемпионата Европы одержала четыре победы и дважды сыграла вничью, уверенно заняв первое место в группе 3.#handballRussia pic.twitter.com/qiBZuTa7gm

— Гандбол России (@rushandball) May 2, 2021
Norway and Belarus finished top two in Group 6, with Norway winning the tiebreaker due to their 27:19 win on home court. Neither Italy nor Latvia could compete for a berth.
En storslagen seier til Håndballgutta som vinner ??37 - 16?? over Italia. Vi gleder oss til å se hva dere kan oppnå i OL og EM?? pic.twitter.com/xHNebzljcd

— Norges Håndballforbund (@NORhandball) May 2, 2021
The EHF EURO 2022 will take place between 13 and 31 January 2022 in Hungary and Slovakia and will be the second Men's EHF EURO with 24 teams.
Qualified teams for the EHF EURO 2022: Hungary, Slovakia (hosts); Spain, Croatia (finalists of the EHF EURO 2020); Serbia, Germany, Russia, Portugal, Slovenia, Norway, Denmark, Sweden (group winners); France, Austria, Czech Republic, Iceland, the Netherlands, Belarus, North Macedonia, Montenegro (group runners-up); and Bosnia and Herzegovina, Poland, Ukraine and Lithuania (best third-placed teams).
RESULTS: All today's results! The following six teams have booked their #ehfeuro2022 tickets today: @HandballAustria ??, @rukometnisavez ??, @handballpolska ??, #Lithuania ??, @Ukrainianhandba ?? & @BosniaHandball ?? ?#watchgamesseemore pic.twitter.com/GqRslRRcWF

— EHF EURO (@EHFEURO) May 2, 2021
For more information about the Men's EHF EURO 2022, visit the website.
Photo: European Handball Federation