Nazaraliyev leads Azerbaijan to decisive win
15 Jun. 2019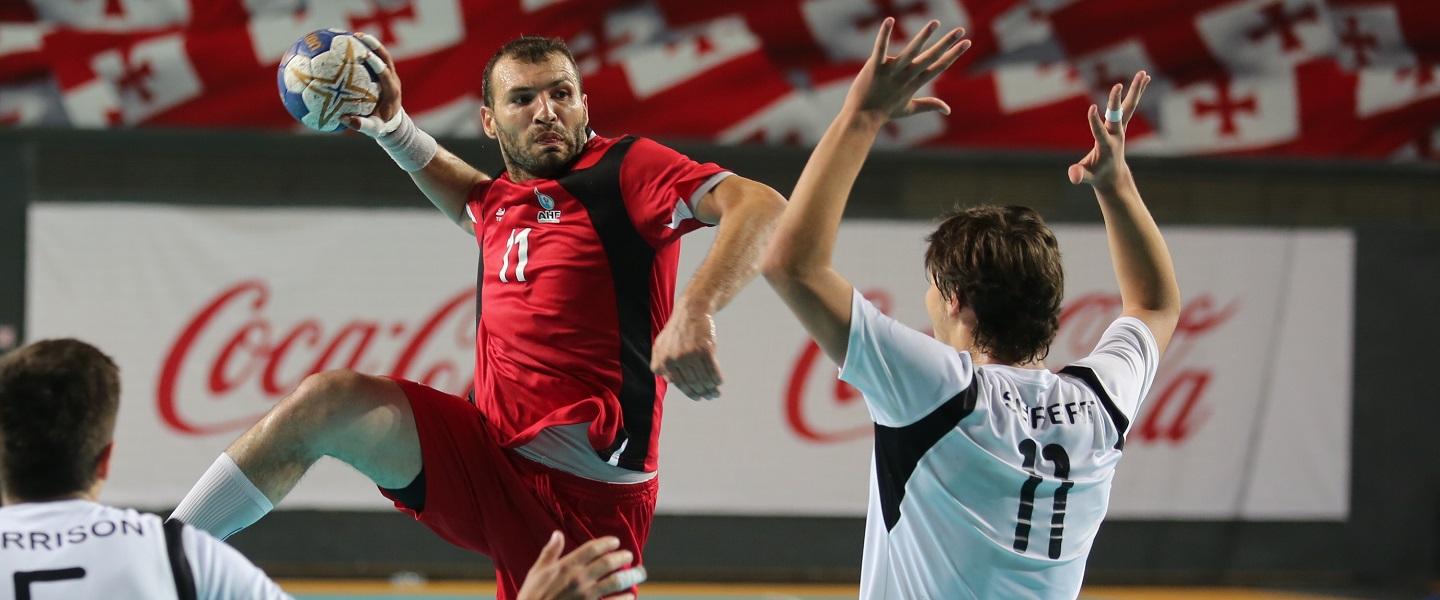 Led by a huge 16-goal game from Sabir Nazaraliyev, Azerbaijan celebrated their second win at the 3rd IHF Emerging Nations Championship in Georgia and booked a place in the 9/10 play-off. Azerbaijan now await their opponent for the last match on Sunday 16 June, which will be the winner of the Ireland versus India encounter.
Malta will play for 11th place against either India or Ireland.
9-12 PLACEMENT ROUND
Azerbaijan vs Malta 37:22 (18:13)
The first placement match on Saturday highlighted Malta's improved attacking performances at Georgia 2019, as the team scored their second-highest number of goals at the event. Though they finished the preliminary round with five straight losses, Malta went from six goals scored against Bulgaria in round one to 23 versus Ireland in round five. They also reached double digits for the first time in the opening half in their last preliminary round game, and did so again against Azerbaijan.
Taking these results into account, Malta's 13 goals in the first half and 22 at full-time were a vast improvement – but they were not enough to overthrow Azerbaijan.
He has been Azerbaijan's key attacker and the situation was no different against Malta: Sabir Nazaraliyev was relentless, tallying a total of 16 goals including seven at 100% accuracy from the penalty line. Goalkeeper Elshad Mammadyarov also enjoyed a stand-out individual performance, with 19 saves at 46%.
Azerbaijan's win was never really in doubt, as they held the upper hand from the 10-minute mark on. Malta kept within reasonable reach in the first 30 minutes before Azerbaijan opened a commanding distance to finish with a 15-goal advantage.
Players of the match:
Malta: Matthias Caruana
Azerbaijan: Elshad Mammadyarov