Last-gasp comeback seals Austria's win against Chile
22 Jan. 2021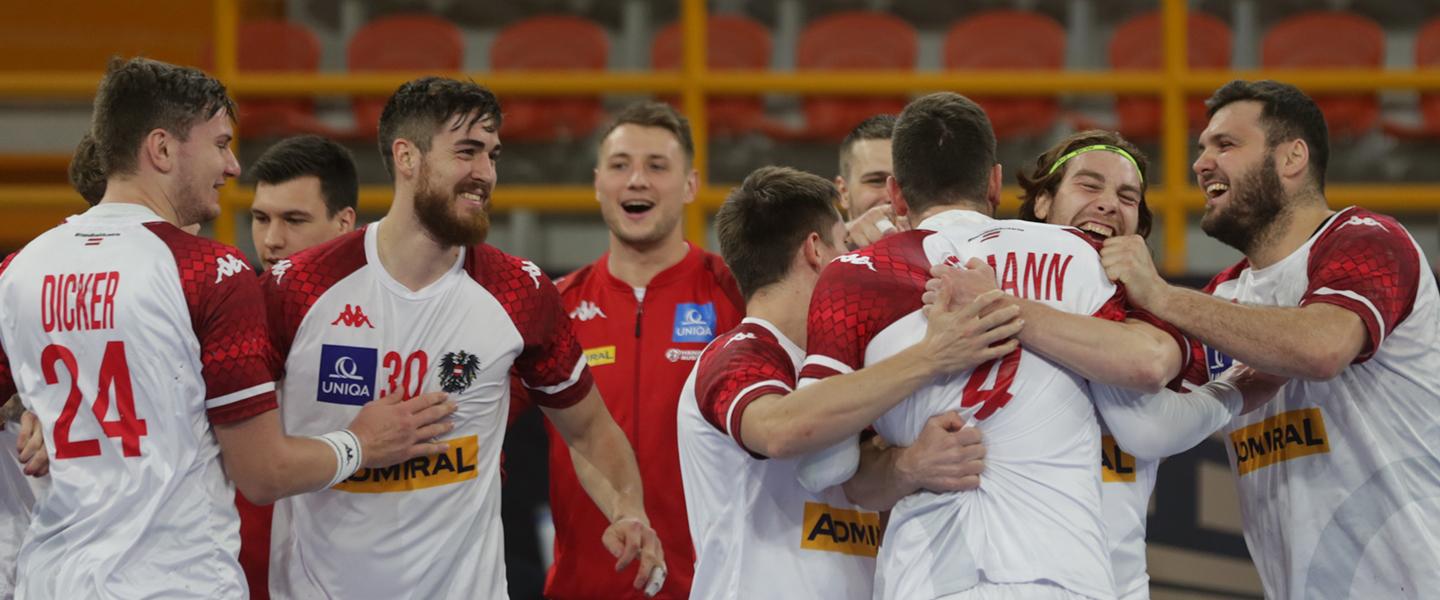 Chile dominated a crucial game in President's Cup Group II for nearly 50 minutes but ultimately faltered, as Austria went on a 4:0 run late in the game to clinch their second win at Egypt 2021 (33:31).
The Austrian side only needs one point in their next match against Republic of Korea to win this group and advance to the 25/26 Placement Match against the winner in Group I.
PRESIDENT'S CUP GROUP II
Austria vs Chile 33:31 (14:15)
Despite Chile conceding the second biggest number of goals at Egypt 2021 prior to this game (141), Austria needed six minutes and 49 seconds to score their first goal against the South American side. By that time, Chile were already up 3:0, after three saves from goalkeeper Felipe Garcia.
It spoke volumes about Austria's efficiency in this World Championship, but riding on Robert Weber's safe throws, Ales Pajovic's side were back in it rather quickly, tying the game at 6 after 15 minutes.
Yet, until the end of the first half, Austria never took the lead.
Led once again by the superb Erwin Feuchtmann, who scored four goals in the first half, Chile never opened a gap bigger than two goals (12:10), with Austria constantly trying to tie the game.
Right back Boris Zivkovic added three goals and four assists to Weber's five-goal tally, as the Austrian side were down by one at the break, 14:15.
Efficiency was Chile's Achilles' heel in the first half, scoring only 50 percent of their shots as misses continued to plague Mateo Garralda's team in the second half as well.
If Austria did not have goalkeeper Thomas Eichberger, Austria would have been long out of contention in this game – with 15 saves and a 37 per cent saving efficiency, he saved the match.
Eichberger's saves also created a flurry of fast breaks for Austria, with wings Robert Weber and Sebastian Frimmel converting them into easy goals.
When the Austrian side finally took the lead after 53 minutes (29:28), Chile looked like they were on the verge of collapsing, despite their superb backs Erwin Feuchtmann and Rodrigo Salinas, who had a combined tally of 15 goals.
An unanswered 4:0 run with three goals from hummel Player of the Match Frimmel were crucial in setting up Austria's win, 33:31, their first one ever against Chile at an  IHF Men's World Championship.
The European side is now first in the group, with four points and must not lose against Republic of Korea to win the group. Second-placed Chile face Morocco and will need help to secure the first place in the group.
hummel Player of the Match: Sebastian Frimmel, Austria
Photo: Egypt 2021