Thompson: A decade of volunteering for Australian handball
26 Mar. 2020
Throughout Gender Equality Month in March, the IHF celebrates women in various roles in handball in a special series. Part five focuses on current Secretary General of Handball Australia and long-time volunteer, Bronwyn Thompson.  
While some IHF member federations are run by professionals who are employed specifically for the administration of handball within their country, others are comprised solely of volunteers. That is the case with Handball Australia, where current Secretary General Bronwyn Thompson has been a steadfast presence on the national level for more than 10 years. 
As well as being involved on the national federation level, Thompson is Secretary General of her state's governing body, the New South Wales Handball Federation. In addition, Thompson is one of several Australians forming part of the also volunteer-run Oceania Continent Handball Federation (OCHF). 
"It keeps me very busy, but there's some great communication synergies being across both organisations. It's a volunteer role fitted around my regular work, so a juggling challenge at times when things are really busy – at one point last year we had four nationals teams touring at the same time as well as our usual organising work," says Thompson. 
"I deal with day-to-day organisation and coordination for the Board, reporting, and helping out wherever needed with any urgent actions – liaising with the Olympic Committee, government sporting organisations, facilities, trouble shooting, supporting governance and policy development, and coordinating working committees. It's a good overview of the sport here, jumping in wherever needed, if my skills can help, and developing skills to meet needs."
Thompson's last point touches on an interesting aspect of working in a federation generally, but especially volunteering in one. Those involved not only dedicate significant time and effort, but are continuously adjusting and adapting to new situations. Aside from her role in the organisation, Thompson is one of a few in Oceania who have contributed as photographer at events. 
Some years ago, it was the founder of Handball Australia and the Oceania Continent Handball Federation himself, Alexander Dimitric, who was regularly seen at events in Australia with a camera. More recently, others have taken up the camera in an effort to contribute some media coverage of events in Australia and Oceania. 
"I've also been working on my handball photographic skills, initially to help our media. There's three of us in Oceania – a local father Bob Wood and our New Zealand counterpart Jun Tanlayco, and we share experience and tips, with the coverage getting more and more exciting in our Oceania region." 
In 2016, Thompson's efforts behind the camera were rewarded when she was named co-winner of the IHF Photo of the Year award for one of her photos taken at the rapidly growing Australian Beach Handball Championship (pictured). 
In her professional life, Thompson is a learning designer in vocational education and media production, working together with teachers and other experts in the creation of online courses for diverse industries.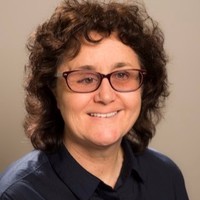 "The education and media is a nice help with handball, in the development areas such as helping pull together coaching and officiating courses. I also have experience live multicamera directing, so love seeing international matches and highlight packages streamed around the world."
"Handball has given me some wonderful experiences"
As a volunteer with HA, there is naturally no monetary reward for Thompson's commitment to handball in Australia. Instead, she gathers experiences and memories in the close-knit community – and sometimes beyond. 
Thompson was part of the Local Organising Committee staff at the Olympic Games in London in 2012, in the position of Information Manager. 
"Handball has given me some wonderful experiences. I was very fortunate to have been Information Manager, with a team of talented volunteers, as part of the LOCOG staff for Handball led by Aussie Alex Gavrilovic in London in 2012. It was my first big international experience seeing the great atmosphere around the sport. I loved working with the teams' management and players, the other organisers, and being involved in the high-level administration – seeing the amount work that the IHF facilitates with their dedicated small staff, local hosts and the large team of people with other day jobs that come together for these large scale events," says Thompson. 
"I have some great collaboration memories of working with international staff and volunteers to quickly handle anything unexpected. I'm in awe of folks who do this constantly for a living and learned a lot to bring home from many of them."
"It's a sport Australians more broadly would really love"
Like many playing or involved in handball in Australia, the Sydney 2000 Olympics were Thompson's first introduction to the sport that was previously hardly known within the country – and remains fairly small, but certainly benefits from exposure during Olympic Games. 
"I saw handball at the Sydney Olympics and started playing after, late in life, so quickly moved into admin and then onto committees. I've been involved nationally now for a little over a decade. Funding is our major challenge. Because we are volunteer with limited funds and no paid staff, we can't always meet all of the interest and demand, which is frustrating as it's a sport Australians more broadly would really love. But we work hard to develop where we can and with what resources we have or received for projects," says Thompson, discussing the positive aspects of being involved in a volunteer federation. 
"Our players and officials are very supportive and dedicated, so while its frustrating to be unable to meet demand and not grow as fast as we hope, it is very fulfilling to see players come to love the sport, dedicate themselves to developing their skills and then seeing them succeed to represent their country and play abroad and then contribute back into the sport.
"In Australia, handball is predominately a player pays sport, with some development grants at a regional level depending on the resources of the region. We're recognised by our national government sporting organisation but not funded. Our relationship with our Olympic Committee is good and they try to help where they can, actively moving to a model of trying to support all the sports [with] advancing their qualification opportunities. 
"Given we're a small sport, many of the volunteers are family or friends rather than only a career progression, so there's a personal commitment to growing the sport and collaborating to get things done. We certainly appreciate all the contributions as well as the international visitors who bring their skills to share as well." 
In Australia, many sports tend to be dominated by one gender, for example, netball with women and rugby with men. There is some crossover, but it is not comparable with the fairly equal numbers of participants, followers and interest that exist in handball. This is one aspect of handball that Thompson finds very attractive. 
"I love that supporters and viewers enjoy watching both the women's matches and men's matches, and that the atmosphere is so passionate and enjoyable. Perhaps because of our volunteer nature, our boards, officials, admin and coaches have a really nicely balanced gendered mix and sometimes even more women than men," explains Thompson. 
"Handball here also seems to grow best when its surrounded with community. With the Australian summer beach lifestyle, our annual national Beach Handball Club Championships is a gathering event and mixed-gendered games have become an ingrained and popular requested category as family, friends and club members enjoy the non-contact game together."
There may be challenges associated with being a volunteer-run federation, but as Thompson highlights, different motivations arise. For handball in Australia, the result is a group of people who choose to be there, and a community where the only motivation is enjoyment of the game. 
Photos: Bronwyn Thompson