Australia's biggest beach handball event ever comes to an exciting end
27 Feb. 2020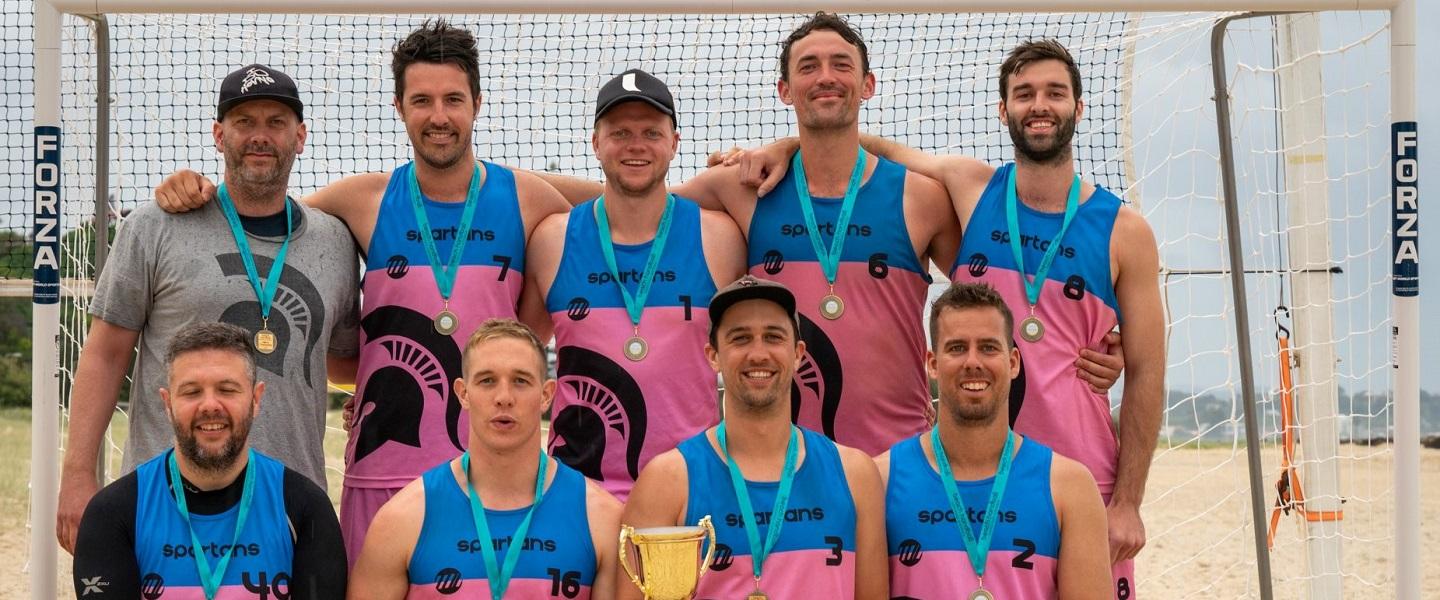 The Australian Beach Handball Nationals saw the nation's biggest ever event in the beach handball discipline, with over 40 club teams from around Australia, New Zealand and Japan participating. The event in Coolangatta on Queensland's Gold Coast also included demonstration matches between the Australia and New Zealand national teams. 
After a total of 174 games across the four days of competition from February 20 to 23, Spartans were crowned the winners in the men's event, Botany Bay won the women's, and Galahs collected the title in the mixed. 
Victorian side Spartans defeated the SA Panthers from South Australia 2:0 in the final of the men's event, and Sydney's Botany Bay had the same result against Japanese team Cherry Blossoms in the women's final. The mixed final was decided in a shoot-out, with Queensland team Galahs overcoming Misfits 2:1. 
Botany Bay collected the mixed bronze medal with a 2:0 result against Made In. The other bronze medals went to Victorian team St Kilda in the men's competition, and Galahs in the women's. St Kilda beat fellow Victorian team Knicks 2:1, while Galahs defeated Orcas 2:0. 
Only one of the tournament MVPs came from a winning team, with Spartans' James Brennan earning the award in the men's competition. Brennan was not only the MVP, but he was named best goalkeeper in the men's tournament as well. 
In the women's competition, the MVP was Parrots' Jordan Thorstensen, and the best goalkeeper award went to Botany Bay's Kayla Zissler. Nacho Oleaga Ballester was named MVP in the mixed tournament, while Jemima Harbort was nominated as the best goalkeeper. 
The top scorer in the women's competition was Cherry Blossoms' Maaya Kato, with 57 points, while Knicks' Mateusz Matlach collected the most points in the men's, with 87. Galahs' Ryan Roselli top scored the mixed competition, with 103 points – just one more than Pirates' Lucan Macreadie. 
For more information on the tournament, visit the Handball Australia Facebook page.
PHOTO: HANDBALL AUSTRALIA