2nd IHF Men's Emerging Nations Championship
31 Mar. 2017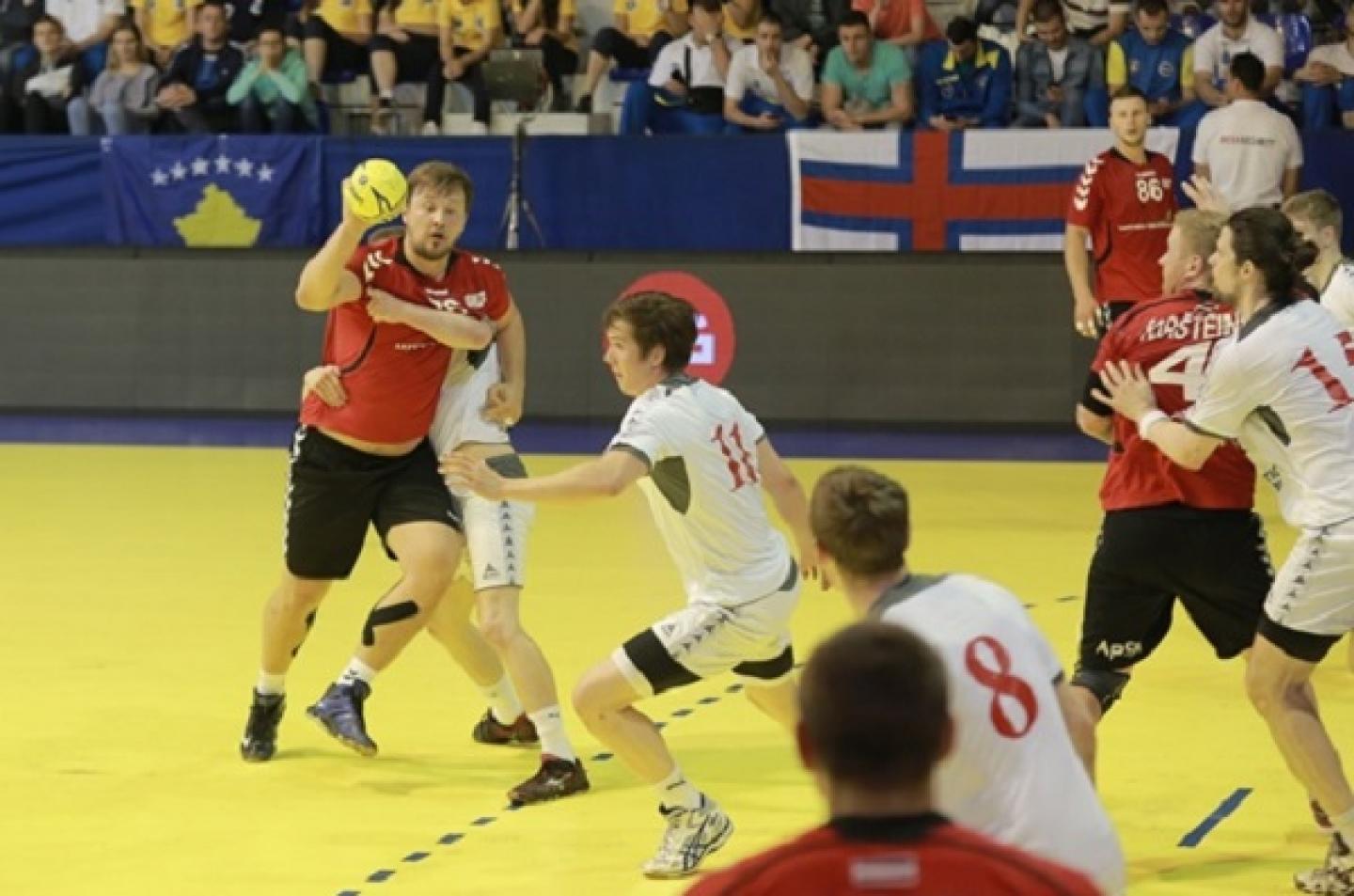 With the IHF Men's Emerging Nations Championship, developing nations are given the chance to compete in an international IHF tournament and the first edition of the championship in 2015 was a great success for handball.
This year, sixteen national teams face each other from 12 to 18 June 2017 in Bulgaria at the 2nd edition of the IHF Men's Emerging Nations Championship aiming to dethrone reigning champions Faroe Islands.
The championship is played in the cities of Gabrovo and Veliko Tarnovo, both of which already hosted IHF Trophy tournaments over the past years. 
Besides hosts Bulgaria and China, who were awarded a Wild Card, all European teams who did not compete in Phase 1 of the European Qualification take part in the tournament (ALB, AND, ARM, AZE, GBR, IRL, MDA, MLT) as well as the six national teams unable to progress past Phase 1 of the European Qualification (CYP, FAR, GEO, KOS, LUX, TUR). The teams must consist of players aged 16-24. It is allowed, however, to use a maximum of three players older than 24.
The teams are divided into four groups of four, who will play each other in a Preliminary Round with the best two teams in each group advancing to the quarter-finals.
The groups of the 2nd Men's Emerging Nations Championship were drawn in Gabrovo on 7 March with the following result:
Group A:
Turkey, Kosovo, Albania, Ireland
Group B:
Luxembourg, Georgia, Malta, Great Britain
Group C:
Cyprus, Bulgaria, Andorra, Azerbaijan
Group D:
China, Faroe Islands, Armenia, Moldova
The three best European teams go directly to the EHF EURO 2020 qualification and Faroe Islands, winners of the first Emerging Nations Championship in 2015, have high hopes and aim to be in the top three and "grab one of the three Euro20 qualification phase 2 tickets," as Ari Rouch, Secretary General of Faroese Handball Federation said. However the competition will not be easy. "The Faroe Islands won the competition in 2015, which was an U30 competition. The competition this year is an U24 competition and this changes our team a lot. We believe that the competition will be stronger this year as the non-qualifiers from the Euro20 qualification phase one will also play in the tournament," Rouch explained.
CEO of Malta Handball Association, Clyde Borg Conti, stated that the main goal of the Association is to provide the players with international experience. "The IHF Emerging Nations Championship provides the much needed international exposure which is lacking for developing nations." And after all, this is one of the main goals of the tournament.