Faroe Islands defend Emerging Nations Championship title
19 Jun. 2017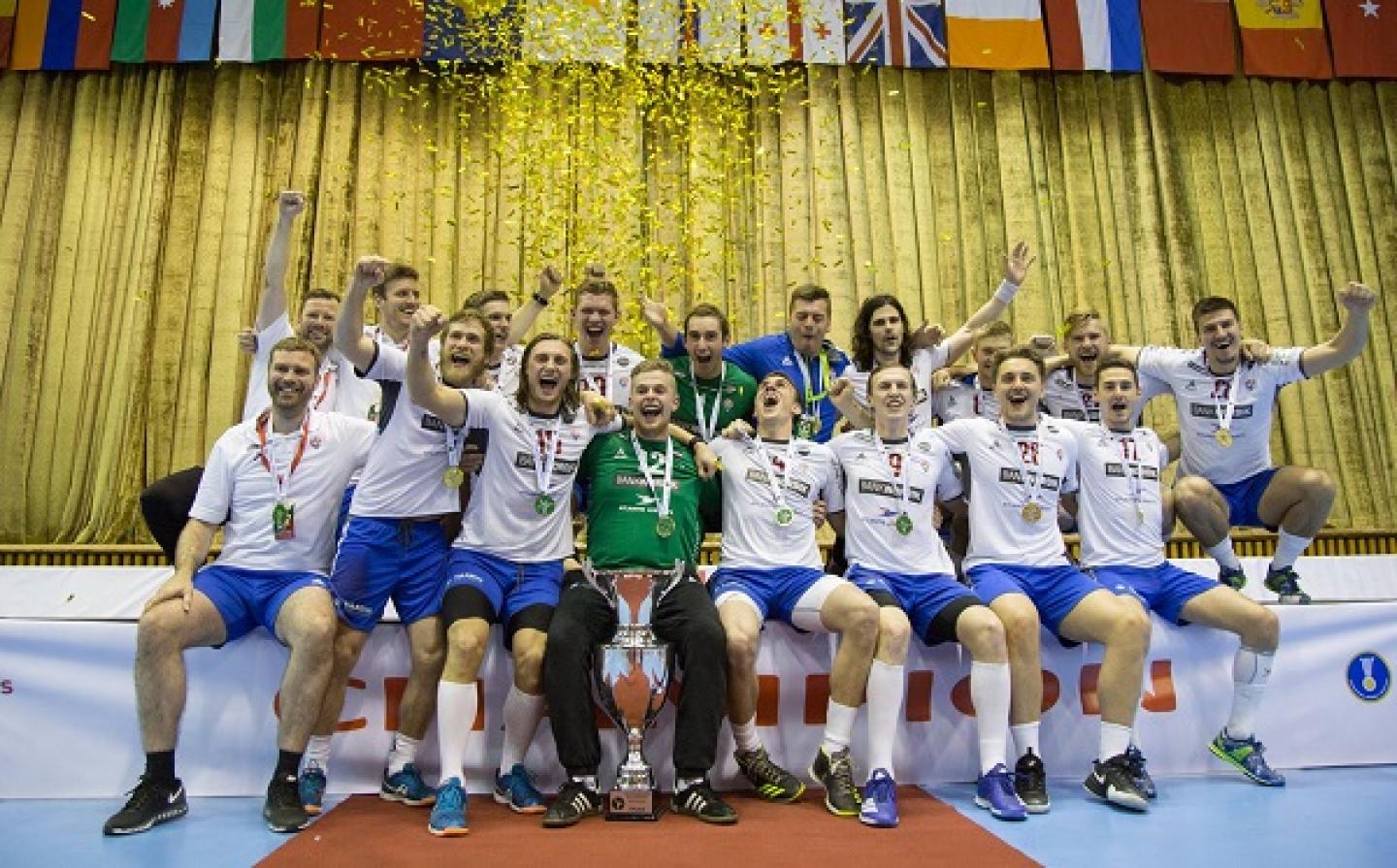 The 2nd IHF Men's Emerging Nations Championship saw Faroe Islands repeat their 2015 achievement, when they won the maiden edition of the tournament in Kosovo. In 2017, Faroe Islands proceeded through the competition unbeaten, defeating hosts Bulgaria 30:24 in the quarter-final, Kosovo 34:23 in the semi-final, and finally claiming a 26:25 victory in the final against Turkey to raise the trophy once more.
"I am very happy indeed. I have no strength, I am tired, but that's a final match!" said Faroe Islands' top scorer Peter Krogh, who finished the Emerging Nations Championship with an overall tally of 36 including nine in the final. "We are happy that we won the trophy again."
Faroe Islands won all their games in preliminary Group D, while their fellow finalists Turkey were also undefeated prior to the ultimate match.
Turkey made their way to the trophy game from preliminary round Group A, where bronze medallists Kosovo started their campaign as well. Turkey then beat Georgia 32:26 in the quarter-final and Cyprus 35:32 in the semi-final.
Kosovo won the bronze-medal match against Cyprus 32:25, after leading 16:12 at half-time.
The results of Sunday's matches not only defined the medal-winning sides at the 2nd Emerging Nations Championship, but also earned Faroe Islands, Turkey and Kosovo the right to participate in EHF EURO 2020 Qualification Phase 2.
Alongside the knock-out stage, the Placement Round 9-16 took place, before the losing teams from the quarter-finals joined to determine rank 5-8. After three days of placement and elimination matches, the final standings at the 2nd IHF Men's Emerging Nations Championship are:
 1. Faroe Islands
 2. Turkey
 3. Kosovo
 4. Cyprus
 5. Bulgaria
 6. China
 7. Luxembourg
 8. Georgia
 9. Moldova
 10.  Azerbaijan
 11. Great Britain
 12. Ireland
 13. Malta
 14. Andorra
 15. Albania
 16. Armenia
The top scorer of the competition was Bulgaria's Svetlin Dimitrov, with 65 goals at an average of 10 per match.
More information can be found on the IHF Emerging Nations microsite and Bulgarian Handball Federation website.