Australia win Oceania Championship titles
25 Feb. 2019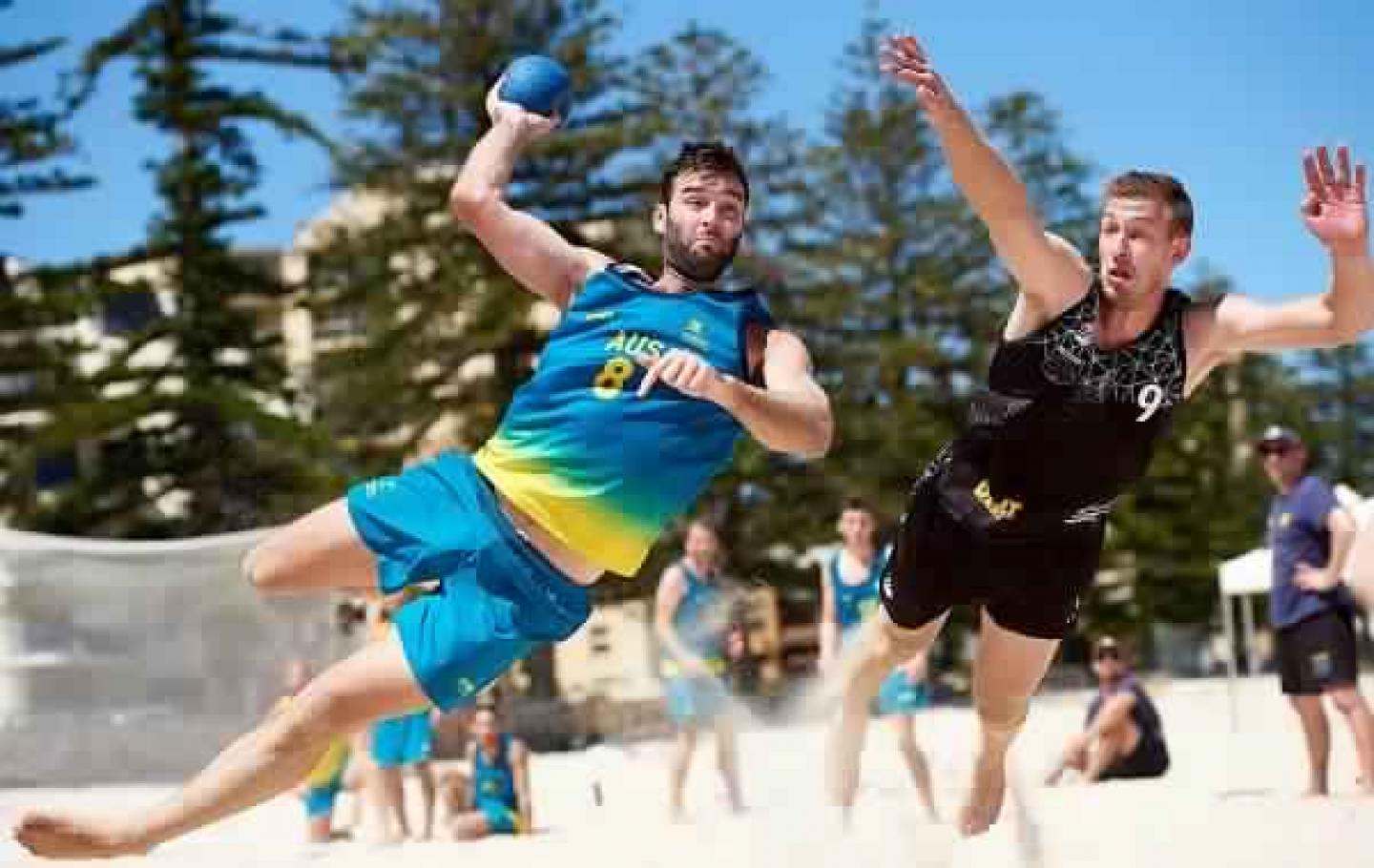 Australia maintain their hold on the Oceania beach handball titles, after winning both the men's and women's trophies at the 2019 Oceania Beach Handball Championships over the weekend. The two Australia teams are now qualified for the 2019 ANOC World Beach Games and the 2020 IHF Beach Handball World Championship.
While Australia ranked first in both gender categories, New Zealand claimed the silver medal in the men's competition and Cook Islands took bronze. In the women's tournament, American Samoa placed second and New Zealand finished third.
As they did in 2018, the Australia men's side defeated New Zealand in the final. Australia won both periods – the first 19:15 and the second 15:12.
The bronze medal was decided with a shoot-out, with Cook Islands emerging the victors with a 2:1 result against American Samoa. American Samoa won the first period 13:11 before Cook Islands took an 18:17 victory in the second and a 5:2 win in the shoot-out.
In another repeat of the final played in 2018, Australia beat American Samoa 2:0. Australia were clearly the stronger side, winning the first period 11:7 and the second 27:8.
New Zealand won the bronze medal in the women's competition thanks to a 2:1 result over Cook Islands. The first period ended 14:7 in New Zealand's favour, before Cook Islands took an 8:6 win in the second. New Zealand recorded a clean sweep of 6:0 in the shoot-out, thereby claiming bronze.
Photos: Jun Tanlayco