Swiss start and end with win, Algeria look to Tokyo
24 Jan. 2021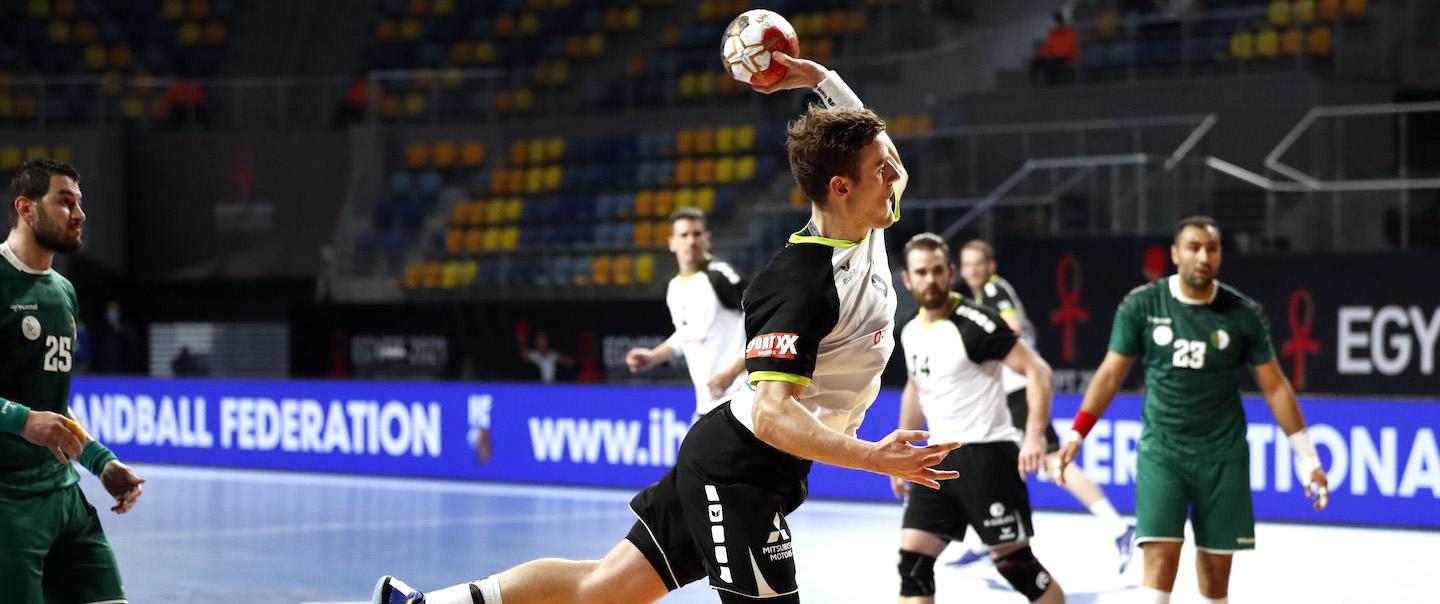 Both Algeria and Switzerland started their Egypt 2021 campaigns with a win, but there could only be one winner today and that was the Europeans, who ended their last-minute replacement journey with a comfortable victory over Algeria, who now look towards the Tokyo 2020 Olympic Qualification Tournaments in March.
MAIN ROUND GROUP III
Algeria vs Switzerland 24:27 (13:15)
A two-goal lead opened up by Marvin Lier in the 12th minute (8:6) was enough for Michael Suter's Switzerland to overcome the challenge posed by Alain Portes' Algeria side today in both teams' final Group III match at Dr Hassan Moustafa Sports Hall in Giza.
By the 24th minute it was five (13:8), but a lack of focus from the Swiss then (15:13 at half-time) and in the last quarter of the match where the Europeans were again leading by five (22:17, 44th minute), after their lead had stretched to six, made the final result look closer than the performance suggested.
"Our fairytale is now over but we are happy that it ended like this," said Suter after the game. "We came here without preparation and now we have a top 16 place. It's a big success for Switzerland, Swiss handball, and the team.
"Today was very tough, we knew Algeria can be really strong," he added. "We had some good minutes in this game we went to 22:16 but our concentration was missing, they came back to three but not more. We are happy it was 60 minutes and not 70 minutes."
Again his captain Andy Schmid top-scored, with nine goals, as he finished with 44 from his six games, while Nikola Portner in goal ended with 14 saves – the common theme throughout the Swiss time in Giza. Their performances helped lead their side to their third victory in North Africa, thanks to a near-faultless example of keeping possession, losing the ball just twice.
For Portes and Algeria, they now switch their attention to qualifying through to the Tokyo 2020 Olympic Games when they will face Germany, Slovenia, and Sweden in March.
"After we went through the group stage, we faced a lot of different teams, including France, Norway and Switzerland," he said. "They are some of the top handball nations in the world, but my team today did their best.
"Our captain Messaoud Berkous have been playing with an injury, after he insisted to play, and I think our  players showed their worth in this competition; they showed their best performance." 
hummel Player of the Match: Nikola Portner, Switzerland