Last-gasp goal helps Algeria claim long-awaited win
25 Jan. 2023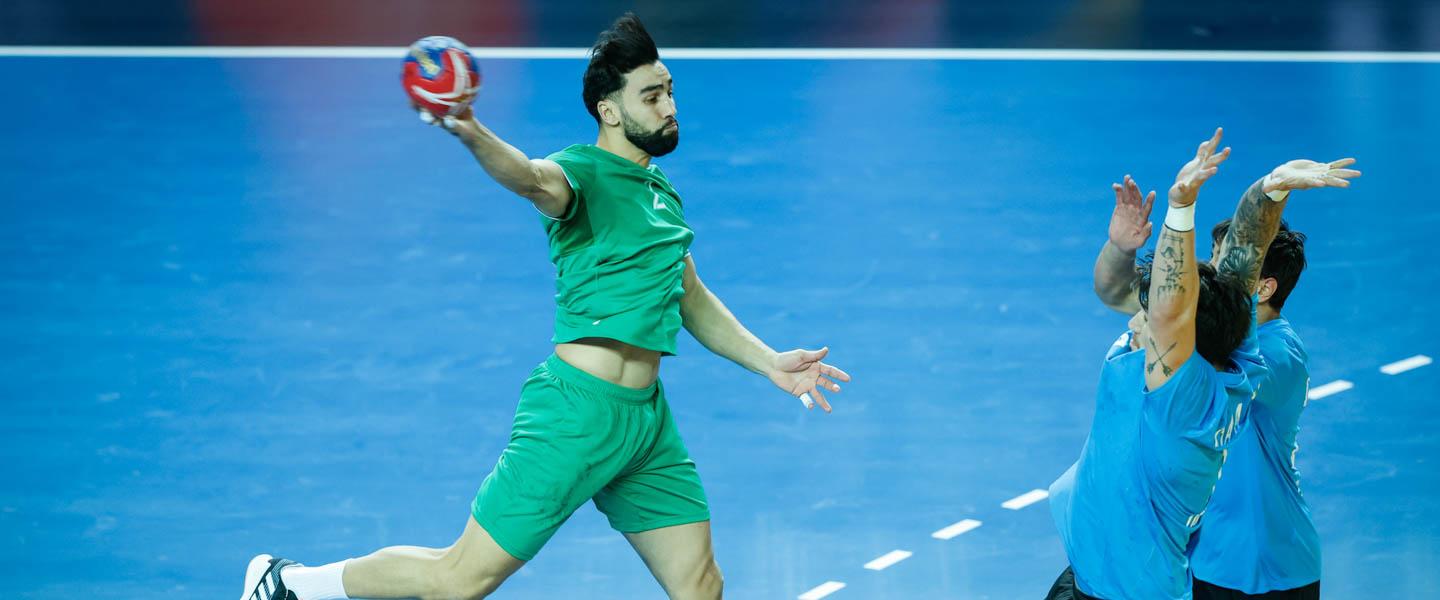 Two years ago at Egypt 2021, both Uruguay and Algeria had reached the main round, but now they were less successful, ending up in the 31/32 Placement Match after six consecutive defeats.
In a tight battle, Abrous Rayane's last-second goal helped Algeria to finally celebrate their maiden win at the competition to take 31st place, while Uruguay finished 32nd. 
31/32 Placement Match 
Uruguay vs Algeria 33:34 (17:16)
Both teams were determined to end their losing streaks and bow out in style, so the match was tight and exciting. 
Algeria had a better start, as the goals by Zahir Naim and Djedid Jacine lifted them to a 5:2 lead by the fifth minute, at which point Uruguay's coach Nicolás Guerra called for his first timeout.
It seemed to help, as the South Americans improved their performance. Line player Gabriel Chaparro stood out in the first half, converting all his five shots, and his impact helped Uruguay to draw level at 8:8 and then pull ahead following a 3:0 run.
Guerra's team were in front until the 20th minute, when Algeria turned the tide to establish a 16:14 lead. However, Uruguay managed to hit back once again before the break, as Federico Rubbo's goal secured their half-time advantage.
Rubbo, who became a top scorer of Uruguay at the tournament, finished the match with six goals, just as many as Chaparro, who was elected hummel Player of the Match. For Algeria, left wing Reda Arib stood out, also netting six times.
An extremely close battle continued in the second half as the sides were level at 28:28 just 10 minutes from full-time. However, five minutes later it was Algeria who were in front 32:29 following a 4:1 run.
Uruguay did not give up, though, and the last minute of the match was pure drama. After Uruguay's goalkeeper Luis Navarrete saved Abrous Rayane's shot, Facundo Lima drew level at 33:33 with 10 seconds to go. 
A penalty shootout would have determined the winner in case of a draw after 60 minutes, but Algeria managed to snatch a victory in the regular time. The Africans took a timeout and in the last second Rayane made up for his earlier miss, securing a hard-fought win for his team.  
hummel Player of the Match: Gabriel Chaparro (Uruguay)