Morocco win African derby after late comeback
21 Jan. 2023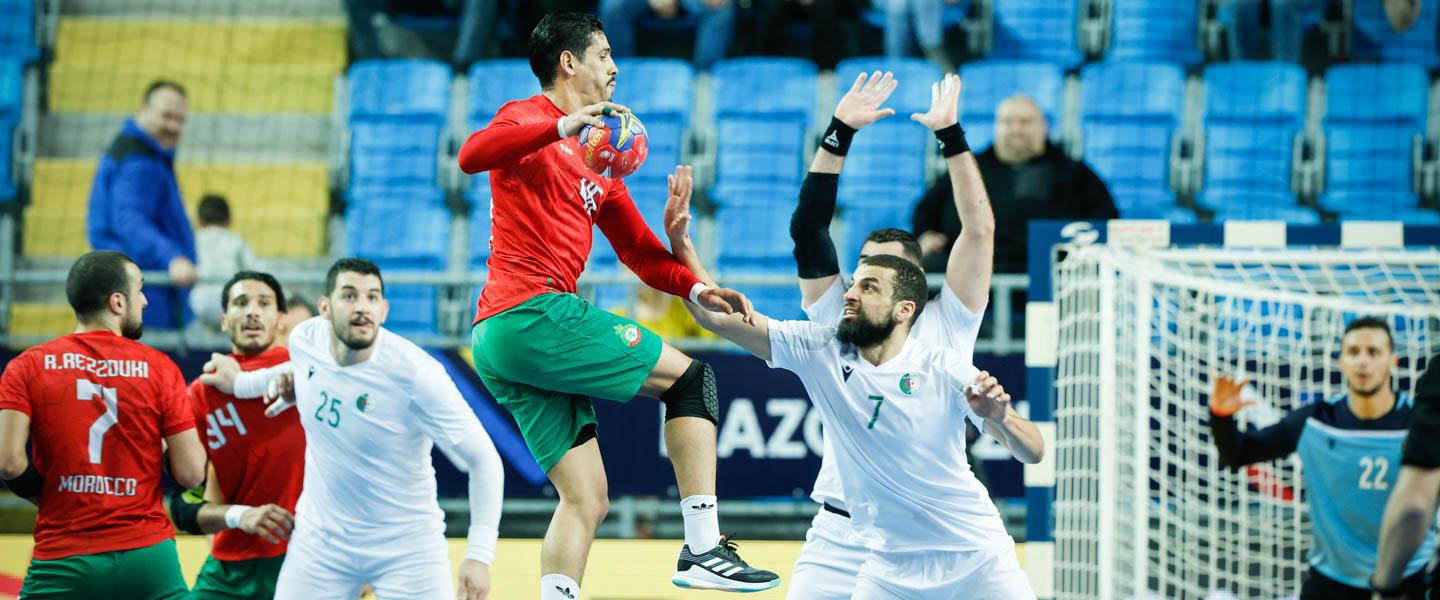 Both African teams were looking for their first win at Poland/Sweden 2023 and while Algeria were dominant for much of the match, Morocco's 3:0 run in the last two minutes helped them to snatch two points in this exciting clash. 
President's Cup Group II
Algeria vs Morocco 27:28 (15:13)
There was no clear favourite in this match and the battle was really tight and close. Algeria's three-goal lead, which they reached several times during the match, was the biggest advantage of any team throughout the 60 minutes. 
For the first time, they created this gap (15:12) following a 4:0 run shortly before the break, but Morocco's Hassan El Kachradi cut the deficit in the last second of the opening half.
Algeria deserved a half-time lead as they boasted a solid 79% shot efficiency, with line players Bendjilali Sofiane and Bastien Khermouche combining for eight goals, almost half of their team's tally. And while Morocco managed to keep up with their rivals for a long time, they somewhat slowed down in the last 10 minutes of the first half, making a lot of mistakes.
The goalkeepers of both sides did not have much impact before the break. Still, they improved later as both Algeria's Khalifa Ghedbane and Morocco's Jamal Ouaali – who was elected hummel Player of the Match – ended the match with 12 saves. 
Abdi Ayoub rose to prominence in Algeria, finishing the match with seven goals and four assists. His impact helped his team to maintain a two- to three-goal lead for most of the second half.
The "Atlas Lions" did not give up, drawing level at 23:23 with ten minutes to go. However, when Algeria restored a two-goal gap (27:25) two minutes from full-time, it looked as if Morocco hardly had a chance.
But their coach called a timeout and his team scored three unanswered goals in the remaining time. After Mohamed Ezzine netted from the 7m line, Algeria lost the ball in two attacks and left back Yassine Belhou scored twice after fast breaks, including the last-second winner. 
So Morocco finally ended their losing streak at the tournament and will face North Macedonia on Monday. On the same day, Algeria will try to do better in another African derby, this time against Tunisia. 
hummel Player of the Match: Jamal Ouaali (Morocco)